Mammoet Executes Replacement of 40-Year-Old Generator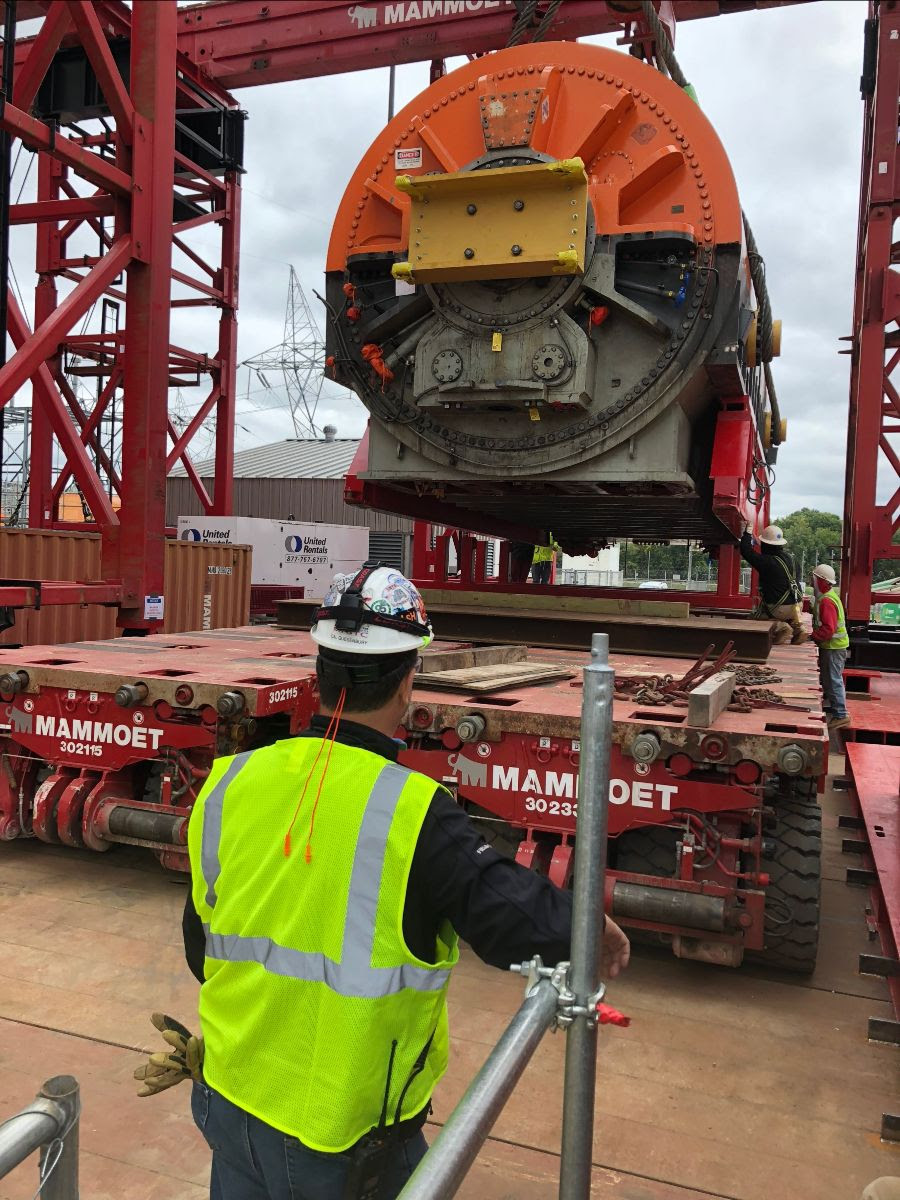 Generator being lowered onto Mammoet's SPMTs.
April 3, 2019 - Mammoet crews have safely and successfully replaced a 40-year-old main electric generator at a nuclear power facility in Minnesota. The exchange meant that the plant would likely meet the set license extension requirements and prove it was a profitable asset, ultimately allowing it to continue operations. Each of the two pressurized water reactors can generate about 550 megawatts of electricity, which is enough to power about one million homes.
The 454-metric-ton (one million lb.) generator was lifted from its location utilizing a specialized lift system known as a gantry. It was slid out of the facility and transported off site on 24 axle lines of SPMT. This specific generator was one of the oldest operational generators in the United States. Once complete, the new generator was brought in and installed using the same method in reverse. This method allowed the client to continue maintenance work on the unit until just before extraction, which optimized project efficiency. During the installation, Mammoet succeeded in realizing more efficiencies, including the accelerated removal of equipment that was no longer needed. Ultimately, the complete re-installation was finished three days ahead of schedule.
Mammoet has been closely involved in the nuclear industry since the early 1970s by providing heavy lifting and transport services to roughly one in five nuclear plants currently operational. One of the more notable feats achieved by Mammoet's team is demonstrated by the 2016 successful operation to safely enclose the damaged Chernobyl reactor.