Mammoet Handling More than 1,000 Girders for Calgary Ring Road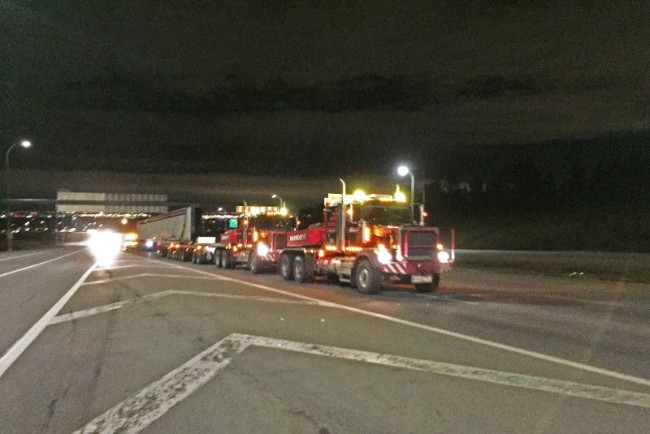 November 13, 2018 - Mammoet has begun its heavy lift and transport work for the Southwest Calgary Ring Road (SWCRR) project.
The SWCRR will improve safe and efficient movement of goods and people in and around the Calgary area by reducing overall traffic congestion and providing effective routes for commercial vehicles.
Mammoet was contracted by KGL Contractors Partnership, a joint venture between Kiewit, Graham, and Ledcor, to help construct 45 bridge structures on the southwest portion of the ring road.
Mammoet's expertise and combined crane and transport equipment were pivotal in being able to transport more than 1,000 girders and hoist them into place. For the project, Mammoet will use a variety of trailers, as well as cranes ranging in capacity from 65 to 500 tons to transport and install the girders.
Mammoet's scope is scheduled for completion in early 2020, with the southwest portion of the ring road expected to open for traffic in 2021.
A critical portion of the southwest leg of the ring road is located on land traditionally belonging to the Tsuu T'ina (formerly Sarcee) Nation. Following negotiations, the Alberta government and the Tsuu T'ina Nation came to an agreement that involved a land swap in order to build the ring road. Under the agreement, the ring road must be completed within seven years of the land transfer, otherwise the land ownership reverts. Therefore, Mammoet is working closely with KGL, using its expertise in crane and transport services, to ensure completion safely and on time.