Mammoet Reveals Design Specifics of Focus Crane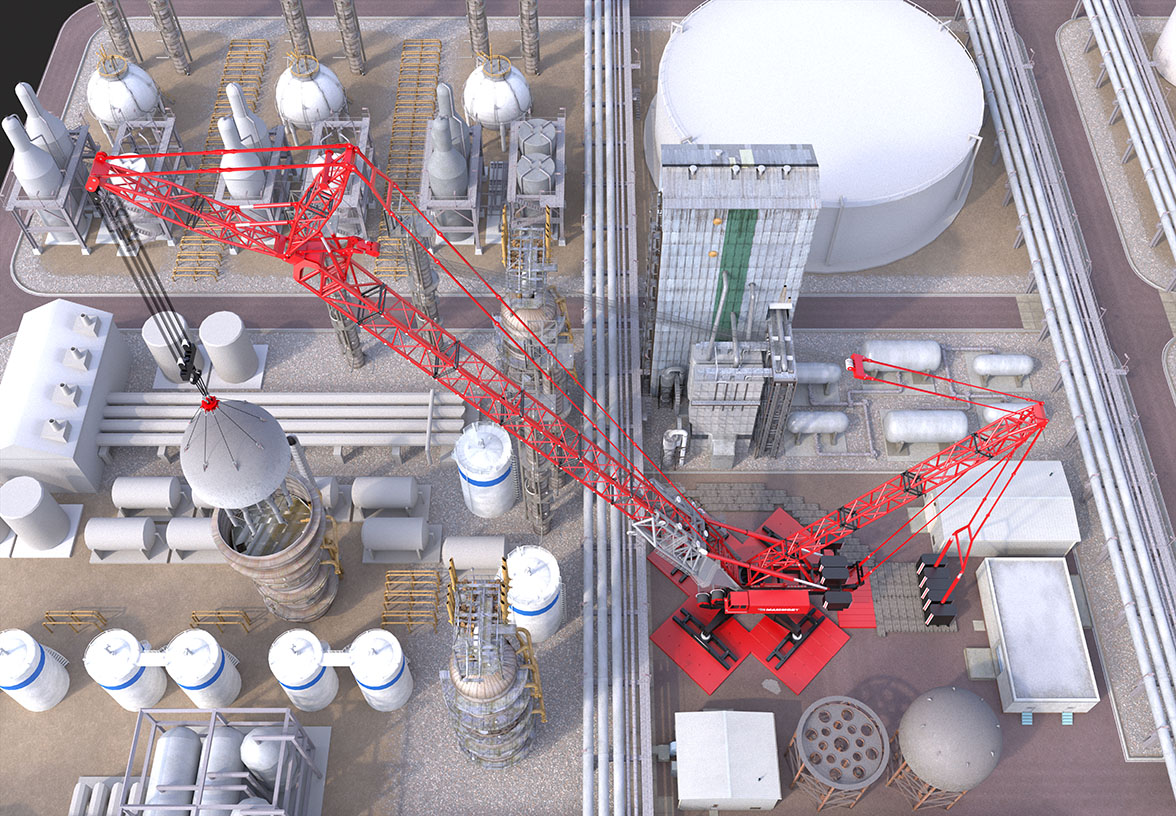 Sep. 19, 2019 - After the announcement that Mammoet decided to develop the Focus crane in April of this year, the company has now revealed more details of the 2,500-tonne-class (2,755 U.S. ton) crane's design in an animation featured on Mammoet's YouTube channel.

The animation demonstrates how this new type of high capacity crane can be erected vertically in a very small area. This makes it an ideal heavy lifting solution for efficient and safe project execution in limited and congested spaces, such as plants and inner cities.

Jacques Stoof, director of innovation and market development at Mammoet, says, "The animation shows how the main boom is erected vertically with the help of a climbing frame. Once the main boom is in place, the back mast can be installed vertically as well. This eliminates the need to sterilize larger parts of a plant area for crane assembly. Neither is there any more need to build over live pipe racks in a plant. All in all, the assembly process is less complex, safer, and more efficient, and significantly reduces the costly area and downtime of assembling a crane."

The animation further demonstrates how the crane's upper structure is placed on a pedestal. This enhances its stability and lowers ground bearing pressures to less than 10 tonnes (11 U.S. tons) per square meter on a surface of just 30 by 30 m (98' by 98'). The animation also shows the variable super lift system, with a radius that can be adjusted under load from 16 to 30 m (52 to 98'). This will increase the crane's flexibility, delivering a larger operational window, especially in congested areas.

"The Focus will set a new standard of heavy lifting in confined spaces," continues Stoof. "The design that we demonstrate in this animation is based on numerous discussions with our customers in which we gained a good understanding of their current and future challenges. The Focus is a direct response to their need for greater lifting capacity and flexibility within limited and congested spaces. This innovation is a cost-savings solution for many of our customers within the power, petrochemical, and civil sectors."

Construction has started and the first Focus crane will be available in the second quarter of 2020.