Manitex Improves Cab-Down RT Crane for Rail Industry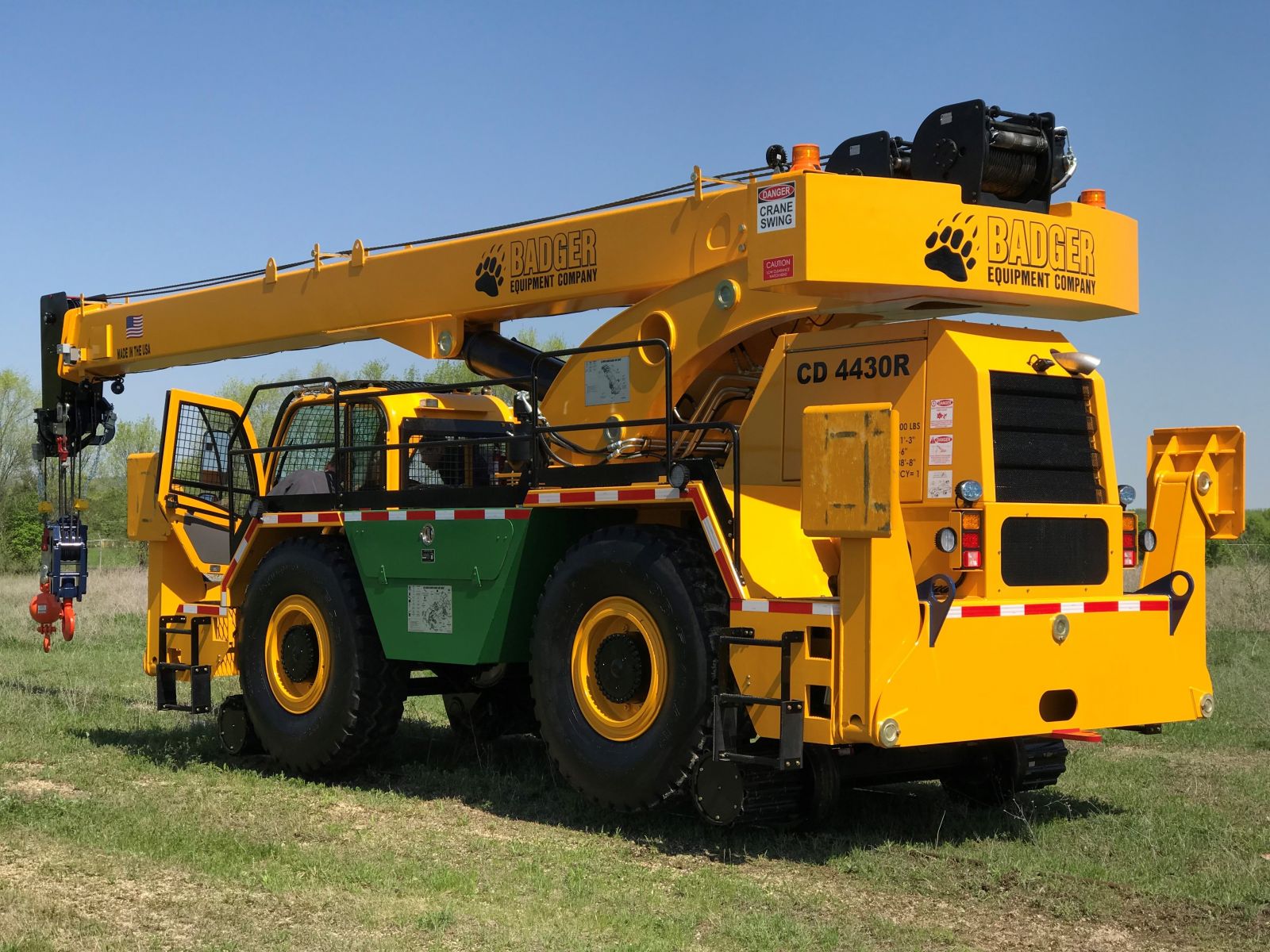 June 30, 2020 - Manitex International Inc., Bridgeview, Illinois, has made two major improvements to its CD4430R, a 30-U.S.-ton capacity cab-down rough terrain crane designed to meet the needs of the rail industry.
Manitex has updated the CD4430R with a Cummins B6.7 Liter 325-hp Tier 4/Stage V diesel engine that meets current emission standards while also delivering more power, more torque, and easier maintenance.
The simpler maintenance comes from having all the exhaust emission systems in one container mounted atop the engine. "It really makes the engine compartment clean, open, and easy to get at," said George "Beau" Pocock, industrial sales manager for Manitex.
The second major improvement is an all-new touchscreen display that is easy for operators to use and that gives them more information and controls in one interface.
"This new touchscreen lets the operator check more information and control more operations more easily than before," said Pocock. "Its CAN capability lets the operator check sensors, look at engine operating data, and check onboard cameras, for example."
It also lets the operator easily select and control operation. "Just by touching the screen, the operator can choose steering mode, adjust the lights, and control other functions," Pocock added.
Even switching between screens is easier with the new touchscreen. "With the old screen, the operator had to turn a knob or use a pushbutton to scroll through screens to find what they were looking for. Now he or she simply touches an icon on the screen," said Pocock.
Manitex said that all of the improvements are based on input from customers.
The Manitex CD4430R offers a two-section 53' formed boom with integrated rail gear system. It is designed for the rugged environment of railroad work.