Manitex International Names New Senior VP and CFO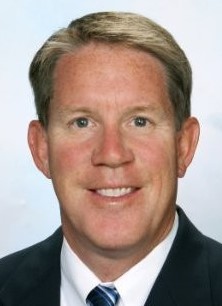 Oct. 5, 2020 - Manitex International Inc., Bridgeview, Illinois, has named Joseph Doolan as a senior vice president and the Chief Financial Officer of Manitex International, Inc., effective Oct. 20.
Doolan, a CPA since 1986, brings 25 years of experience in senior financial executive roles at public industrial and financial services companies, following nine years at KPMG in its financial services practice.
Having joined UCI-FRAM Inc., a $2 billion international manufacturer of aftermarket auto parts, in 2012, he was VP of finance there and with successor companies Fram Group Holdings and Trico, since then.
Before that, Doolan was VP, corporate controller and chief accounting officer at APAC Customer Services for six years, and before that he spent ten years at global financial services companies including CNH Capital (financial division of Case New Holland), GE Capital, and Heller Financial.
Steve Filipov, CEO of Manitex International, said, "Joe is an exceptional professional with the technical accounting experience and credentials, that will make him extremely valuable to the team. In addition to the CPA and international accounting resources he brings, he has a proven track record as a leader in financial reporting, planning and analysis, both internally and externally, making a positive impact on balance sheet management and expense controls wherever he has been."
Filipov added, "We are also grateful to Laura Yu for her commitment and outstanding work at Manitex, and we wish her well in her future endeavors."As previously reported, Laura Yu, the company's current CFO since October 2018, announced her resignation effective October 2. She has agreed to remain in a consulting role to oversee the transition to Mr. Doolan.