Manitex Sees Additional Orders From ABM for 50-USt Cranes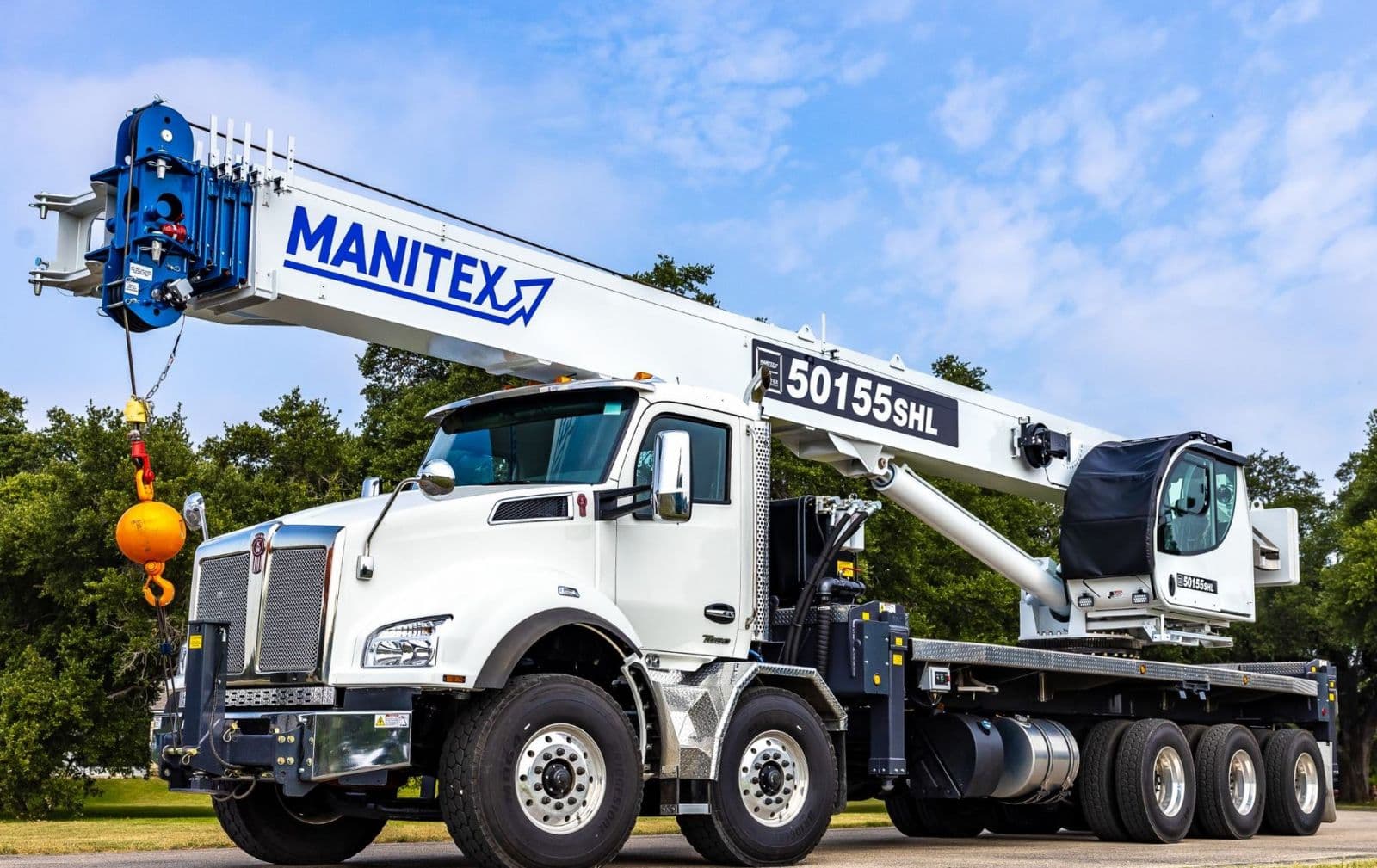 August 1, 2023 – Manitex International Inc. has received a second order for 50-USt boom trucks from ABM Equipment, Hopkins, Minnesota, which Manitex appointed as a dealer in June of 2022.
ABM Equipment serves the upper Midwest with lifting solutions, custom utility truck upfitting, rentals, parts, and service.
Manitex is a leading provider of truck cranes, specialized industrial equipment, and construction equipment rental solutions.
In June 2023, ABM increased its investment in Manitex cranes, adding five Manitex 50155 cranes to the initial order placed in March 2023.
ABM's investment, nearing $7.5 million, has built the capacity of its rental fleet, which serves customers in Minnesota and North Dakota.
ABM's fleet serves contractors who install and service wind generators and powerlines in the region.
Additionally, ABM's team has a well-established history supporting the area's roofing contractors.
"We are proud to support power generation and transmission needs in the upper mid-west," said Rob Streeter, president of ABM Equipment. "The Manitex 50-ton solution is the perfect tool to service wind farm sites and act as a rapid deployment tool, supporting multiple job sites per day," continued Streeter.
ABM has acquired 17 Manitex machines in the past year and has a goal to increase its rental fleet while offering unmatched responsiveness, service, and technical support.
"Manitex success is directly attributed to the customer focus, support, and technical capabilities of our dealer network," said Michael Coffey, CEO Manitex International. "While some manufacturers are tempted to build direct channels to market, Manitex is seeking to strengthen the relationship it has with our dealer network."
Coffey added, "Our dealer partners are integral to the success of Manitex and the mutual customers that rely on our equipment solutions."
Said Dave McDaniel, regional sales manager for Manites, "ABM has built an extremely talented team. We share a common focus on the customer and their level of service responsiveness is unmatched."