Manitowoc Introduces National Crane NBT60L Boom Truck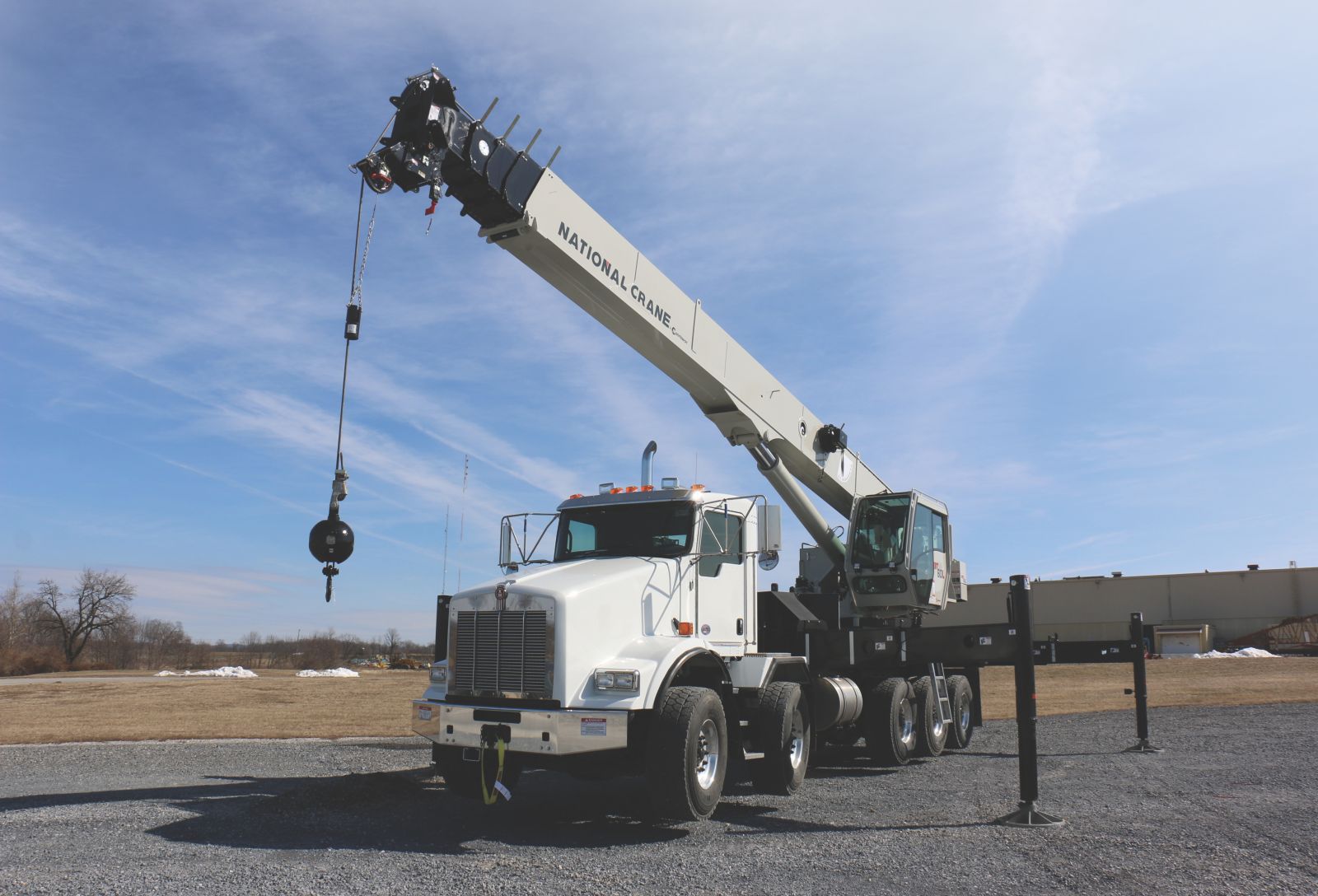 Sep. 23, 2019 - The Manitowoc Company has launched the NBT60L, the latest addition to its National Crane boom truck product line. According to the company, this 60-U.S.-ton product offering now features the longest boom length in its tonnage class with 151' of main boom and a maximum main boom height of 161'. It can be equipped with an optional 36' off-settable lattice jib that reaches a 196' maximum tip height, providing a winning combination of exceptional capacity and reach.
The NBT60L is ideal for work in the oil and gas industry, as well as utility sectors because of its long main boom and stout turntable design, minimizing machine flex and providing operators with increased confidence in making any lift. The 161' maximum main boom height is great for holding tools above well heads or lifting and setting long utility poles in place.

"The oil and gas and utility sectors were in mind when we added a new 60 U.S. ton National Crane model with a longer boom option," said Bob Ritter, product manager of boom trucks at Manitowoc. "We are committed to engineering solid and reliable boom trucks that National Crane operators have come to expect. Listening to our customers is fundamental to The Manitowoc Way, and the NBT60L, with its long boom and higher capacity, is exactly what they wanted."

The NBT60L comes standard with operator-centric features such as the deluxe operator's tilt cab with heated seat, an easy to use color graphical display, and real-time diagnostics for simplified troubleshooting without the need for a laptop. Additional state-of-the-art features include electric over hydraulic controls with speed adjustability, hydraulically removable counterweight, optional multiple camera system for increased jobsite visibility, and a fully integrated wireless wind speed indicator.

"The longer five-section boom, off-settable jib, tilt cab, and diagnostics tools all enable customers to work more efficiently," Ritter said. "And while they're operating the crane, it will be far more comfortable, thanks to the new cab features. This is an extremely versatile crane that can be used on a wide variety of applications."

To learn more about the NBT60L, click here.