Marcum Commercial Construction Index: Contractor Confidence Up Despite Slow Recovery

June 15, 2021 – The Marcum Commercial Construction Index [GJG1]for the first quarter of 2021 reports that contractor confidence is elevated even though the industry has yet to reach the broader economy's pace of recovery.
The construction industry has added 917,000 jobs since May of 2020. That equals roughly 82% of the jobs lost during the initial months of the pandemic.
The index is produced by Marcum LLP's national Construction Services group.
"Despite the malaise characterizing a number of commercial real estate segments, contractor confidence increased steadily during the first quarter of 2021," wrote Anirban Basu, author of the report and Marcum's chief construction economist. "According to ABC's Construction Confidence Index, 55% of contractors expect their sales to increase over the next six months, up from just 34% a year earlier. As of April 2021, only 19% of contractors expect their sales to decline."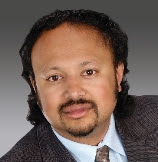 Dr. Anirban Basu
Dr. Basu points out that the residential segment continues to boom. "The combination of expanding demand for homeownership opportunities and truncated inventory has produced a surge in housing prices…while this is all excellent news for the residential construction industry, the increased demand for labor and commodities has and will continue to frustrate profitability in more slowly recovering nonresidential construction segments, all things being equal."
Nonresidential construction has not fared as well, with spending contracting 7.4% from March 2020 to March 2021. "While the longer-term nonresidential construction outlook is upbeat, current circumstances remain far from positive. Despite rising contractor confidence, broader economic recovery, and the promise of a sizeable federal infrastructure package, nonresidential construction coincident indicators remain subdued," said Basu.
Construction input prices have risen steeply in recent months, and more inflation is expected. "Market fundamentals suggest that prices will continue to rise as vaccinations proceed globally. This will eventually unleash pent-up demand for goods and services and global supply chains are unlikely to be ready," said Dr. Basu.
He predicts the economy will expand rapidly as vaccination rates increase but warns that it won't be an entirely smooth recovery for the construction industry. "The expectation remains that the broader economy will continue to rally through year end. But as has become evident in recent weeks, the growth to come will be associated with considerable unpleasantness," said Basu.
He added, "For instance, the recent surge of inflation may induce policymakers to hold off on significant new stimulus packages out of fear of further overheating the economy. That could induce Washington, D.C. to dial down the size of the infrastructure package presently under consideration."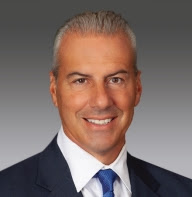 Joseph Natarelli
Marcum's national construction leader, Joseph Natarelli, said, "Contractor confidence is finally on the rise, with nearly two-thirds of contractors anticipating business growth in the coming months. That said, the lingering shortage of labor and commodities combined with higher materials prices will continue to depress profits for the foreseeable future,"
Added Natarelli, "On the bright side, our beleaguered industry is poised to benefit from a federal infrastructure plan that should bolster spending in transportation, affordable housing, water, public schools, and other sectors. Now that pandemic conditions are lifting and the economy is beginning to reopen, a new chapter for construction is about to begin. We are advising our clients to use this time to prepare."
For more information, visit www.marcumllp.com.