Mazzella's Redesigned Website has Improved Learning Center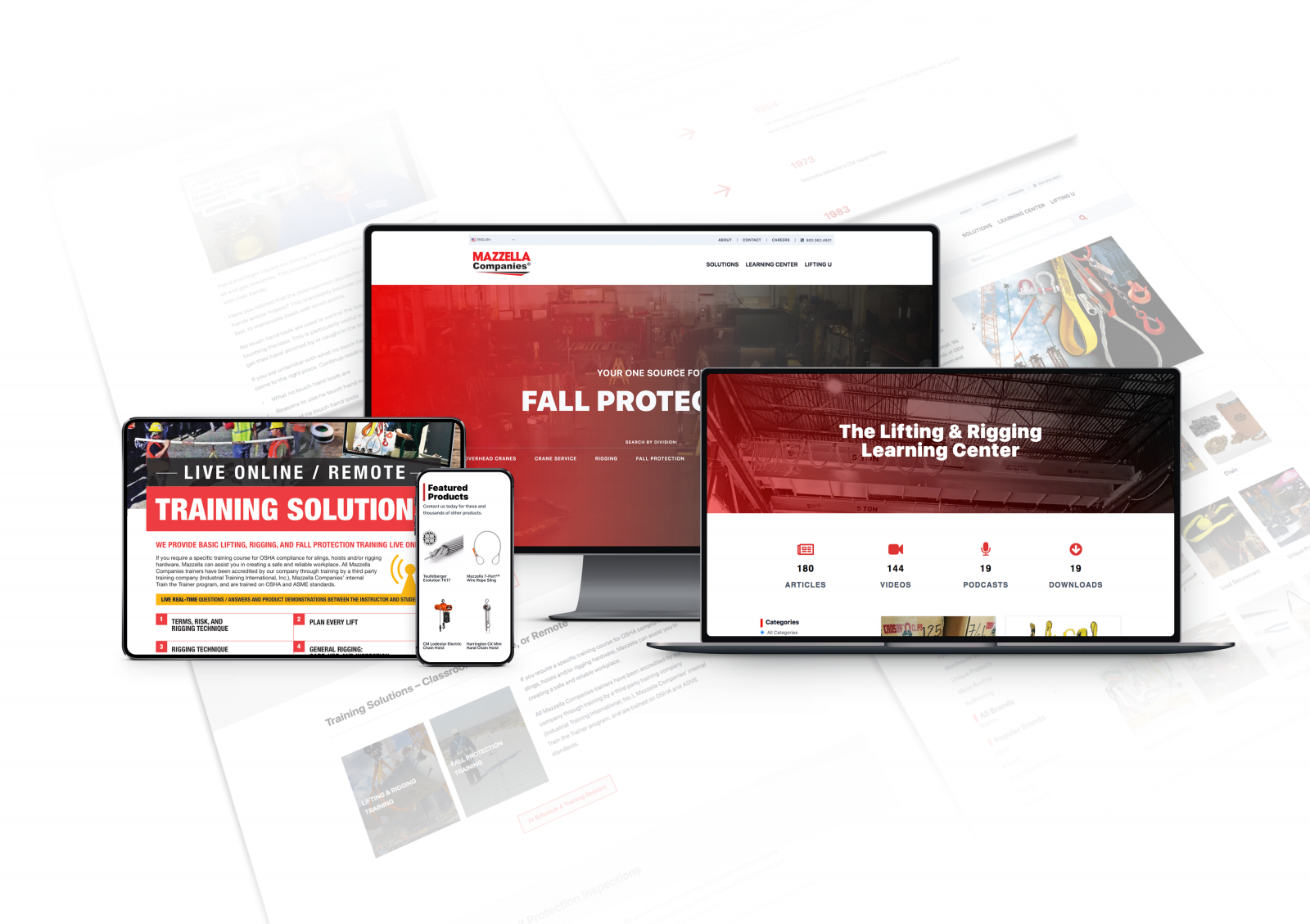 Jan. 25, 2021 - Mazzella Companies has launched its redesigned website, which now features an improved learning center.
One of the largest independently owned companies in the overhead lifting and rigging industries, Mazzella hosts its revamped site at mazzellacompanies.com.
The improved website features a new Lifting & Rigging Learning Center, a comprehensive educational resource for rigging equipment, cranes and lifting equipment, fall protection, and OSHA/ASME compliance for overhead lifting.
The Lifting & Rigging Learning Center will act as a convenient hub for all of Mazzella's educational videos, articles, downloads, e-books, and other resource materials. Also, improved search functionality helps users filter by topic and media type to make the most of their time on site.
"Our goal for this site was to make it the most informative website in the industry for all things Lifting and Rigging," says Mike Minissale, director of marketing for Mazzella Companies. "Mazzella wants to be the thought leader when it comes to insights and best practices on lifting and rigging equipment."
Minissale added, "The new site brings together Mazzella's wide range of products and services into one easy-to-navigate website. The Solutions section is a great overview of the vast products and services that Mazzella offers. In this section, you can search by either the solution, product, or by popular brands that Mazzella carries."
Along with the enhanced Lifting & Rigging Learning Center, the new website offers improved searching and navigation, with individual product pages for the most popular products: slings and sling assemblies, rigging hardware, wire rope, hoists, and below-the-hook lifting devices.
There are improved product listings and landing pages for the most popular brands, like Crosby, Columbus McKinnon, Harrington, Bridon, Slingmax, and more.
The revamped Lifting U Section is designed to highlight Mazzella's extensive classroom training and incorporate the Lifting U online training programs. "Lifting U is our educational platform where we provide lifting, rigging, and fall protection training," says Minissale. "This showcases the many training course options that Mazzella offers to the end user."