Mountain Crane Buys Olsen Crane & Rigging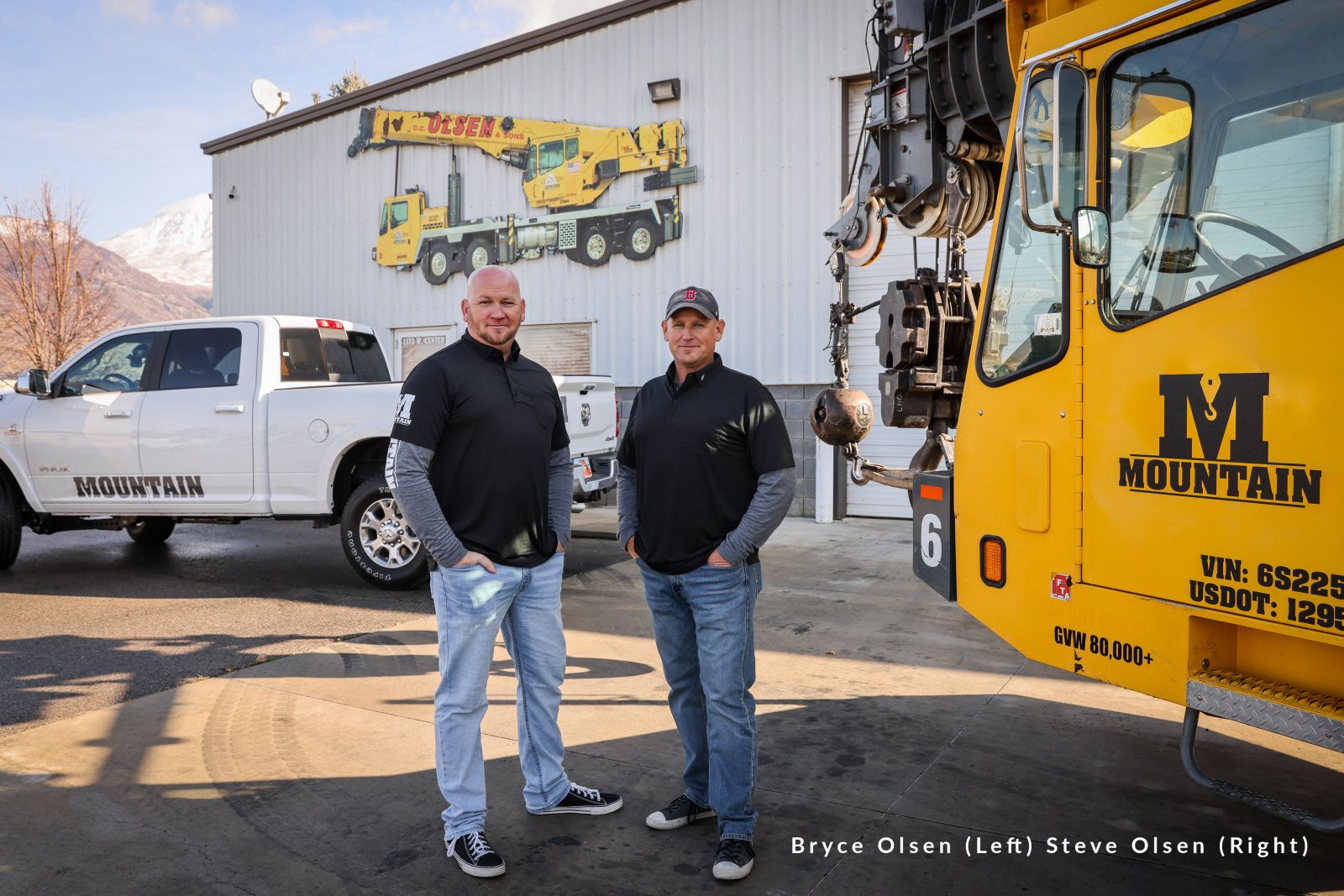 Jan. 25, 2022 - Mountain Crane Service, Salt Lake City, Utah, the 15th largest crane company in North America, has acquired Olsen Crane & Rigging, of Lindon, Utah.
Mountain Crane's owner, Paul Belcher, said, "Mountain Crane is continually looking for avenues of growth, expansion, and opportunities to meet our customers' needs. Olsen Crane and Mountain Crane are both family-owned companies with common values and business models that complement each other well. We see the merging of our companies as a great benefit to both of us."
Olsen Crane & Rigging began in 2000 when Craig Olsen saw an opportunity to begin the business with his sons, Bryce, and Steve. Since then, Olsen's business has grown, and it has provided a great service to its customers.
Bryce Olsen said, "We've always had a great working relationship with Mountain Crane. Paul invited us to lunch one day to propose the idea of an acquisition." Olsen said that it was there that the two companies first discussed the idea of a buyout.
Bryce Olsen remembers Belcher saying, "I am most interested in the leadership at Olsen Crane and the opportunity to build upon the current customer relationships."
Steve Olsen said, "We always wanted to take Olsen Crane to the next level. We care a lot about our customers, and we knew this was just the opportunity we needed to serve them better. With Mountain Crane's industry experience, outreach, extensive fleet, and engineering expertise, we knew they would be able to elevate us."
Since the acquisition, Olsen Crane & Rigging is doing business under the Mountain Crane Service name and is still based in Lindon.
Bryce Olsen is now field safety manager for Mountain Crane, and Steve Olsen is in sales, based in the Lindon office.
Both companies are committed to making the process positive, mutually beneficial, and smooth for customers.