National Crane NTC55 Doubles Productivity for California HVAC Contractor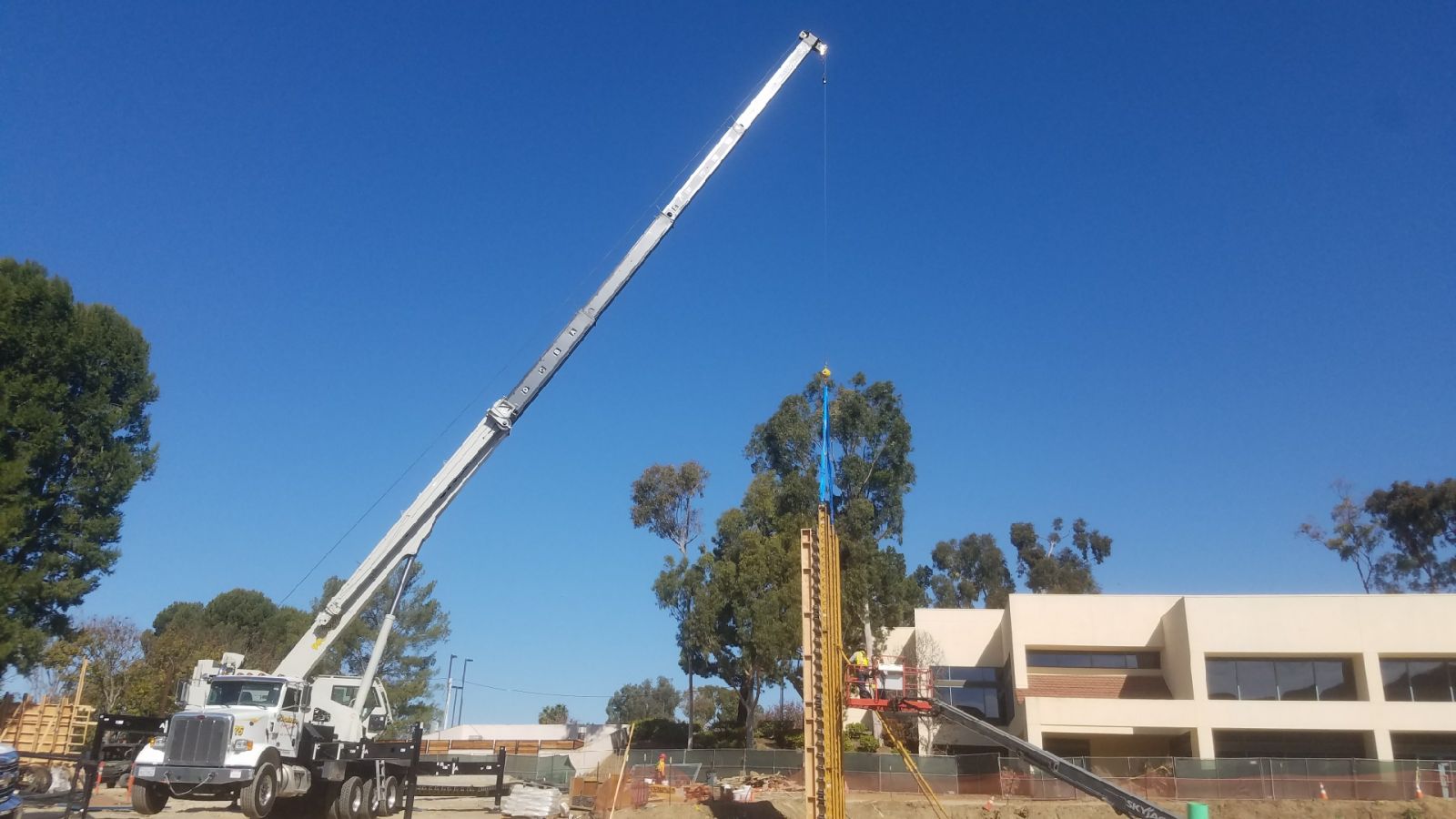 National Crane's new NTC55 truck-mounted crane enables Crainco Crane Service to finish almost twice the amount of work done per day.
June 27, 2018 - Crainco Crane Service (Crainco) is getting more work done than ever with one of National Crane's latest offerings: the NTC55 truck-mounted crane. Launched in March of 2017, the 55 USt NTC55 is an evolved truck crane "replacement" that can maneuver into the tight working quarters typically reserved for a truck crane, but with the added features of a boom truck to increase versatility on the job site.

Crainco is seeing that versatility in action as it uses the NTC55 for HVAC and steel work across Greater Los Angeles, one of the most congested urban areas in the U.S. To compete in such a crowded environment, the Santa Fe Springs, California-based company needed a crane that could increase its efficiency in getting to and from job sites. The NTC55 turned out to be the ideal solution, enabling Crainco to complete more jobs each day and boost its revenue.

Eric Smith, general manager for Crainco, said his company has almost doubled its productivity since acquiring the crane earlier this year.

"We used to hit two or three jobs in a day with our taxi fleet," he said. "Now with the NTC55, we can finish four or five jobs in one day. This crane enables us to set up quickly in tight spaces and reach out as far as 128 ft without taking the time to swing a jib. The NTC55 has the perfect combination of capacity and reach for the kind of work we do, and it helps us to maximize our day."

The NTC55's ability to maneuver in tight working quarters comes from its modern outrigger system, which can be operated in one of four positions: 100 percent, 75 percent, 50 percent or fully retracted. This enables the NTC55 to take up less space while maintaining greater capacity than competing truck cranes with similar footprints. Crainco uses its NTC55 for HVAC installation, steel erection and hoisting electrical equipment. The crane's heaviest lift so far was a 15 USt transformer, picked at a 30 ft radius.

Another advantage that the NTC55 has over its more traditional truck crane competition is the comfort and maneuverability of a commercial chassis, which makes it ideal for taxi work. And according to Smith, the NTC55 delivers the secure feel that customers have come to expect from National Crane.

"National Crane units generally feel more secure than competing truck cranes, especially when you've got a load that's hung out all the way, putting the load chart to the test," he explained. "That tradition of stability clearly hasn't changed with the NTC55."

Crainco purchased its NTC55 from Western Pacific Crane & Equipment, a member of National Crane's strong dealer network. The Fontana, California-based dealer has eight facilities that serve California, Oregon, Washington, Alaska, Hawaii, Guam, the Marshall Islands, British Columbia, Vancouver and the Yukon, as well as portions of Nevada and Idaho.

"Western Pacific has been very helpful," Smith explained. "Sean Johnson and the rest of the team brought us up to speed on the crane's features. They really took care of us during the entire process, and when you're a smaller crane shop, that makes a difference."

Crainco Crane Service was founded in 1990. The Santa Fe Springs, California-based company provides a wide array of equipment and services, including hydraulic cranes, bare rental cranes, trucking, scissor, boom and fork lifts, sales, repair, field service, storage and training.