Nelson Makes Widespread Boom Dollies Lighter, Stronger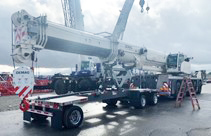 March 14, 2021 - Nelson Manufacturing Co. has made its spread-axle boom dollies both lighter and stronger.
The company has optimized the complete dolly frame to reduce weight while still retaining the dollies' ability to handle strict design loads. The robust frame design comes from using 100 KSI and even 130 KSI steel in high stress areas.
Newly released "Smart-Steer" self-steering axles on the front and rear reduce stress in the boom tower and the crane boom when cornering.
Also, Nelson's tower features a rocker for side-to-side pivoting. The feature is extremely important for sharp turns because it reduces frame stress and ensures the dolly tires stay firmly on the road. The result is a stable dolly that corners easily.
Light-weight suspensions, aluminum hubs, aluminum rear channels, and other light-weight components are used throughout. Even aluminum air tanks are optional. These dollies are available with either 22.5" or 17.5" tires and wheels.
Nelson boom dollies are available for essentially all of today's truck- and all-terrain cranes. Nelson continues to work with crane manufacturers to ensure that Nelson-made dollies handle booms safely and efficiently.
Nelson offers widespread boom dollies ranging from two to six axles.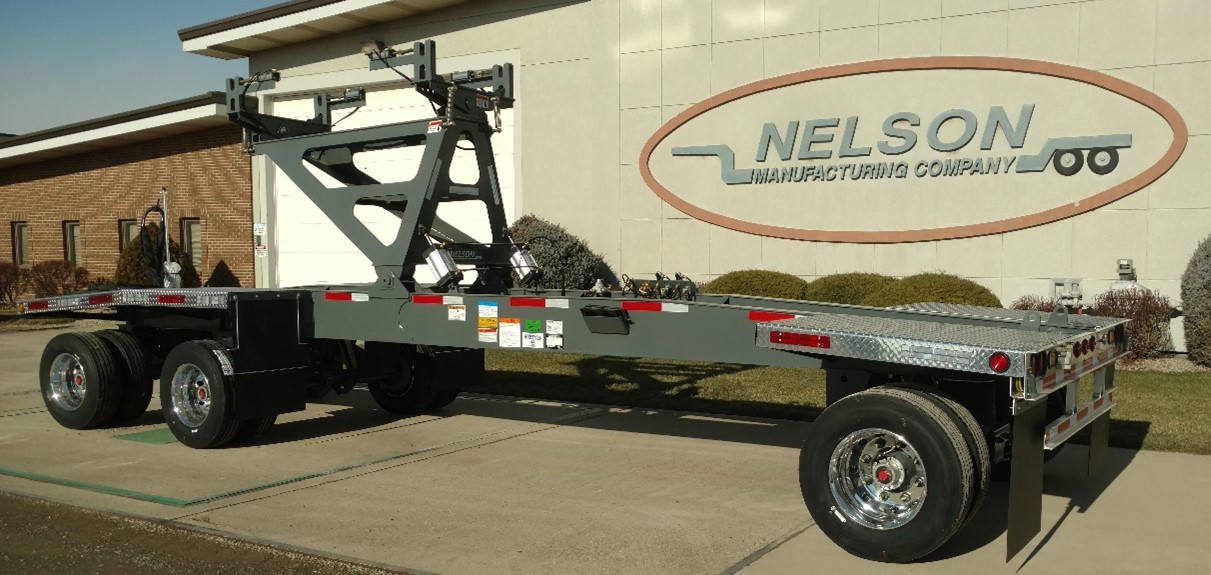 In business since 1947, Nelson has the experience to solve the most challenging transportation requirements by offering solutions to specific needs.
For additional information: www.nelsontrailers.com.