New Battery-Powered Portable Pumps Simplify Oiling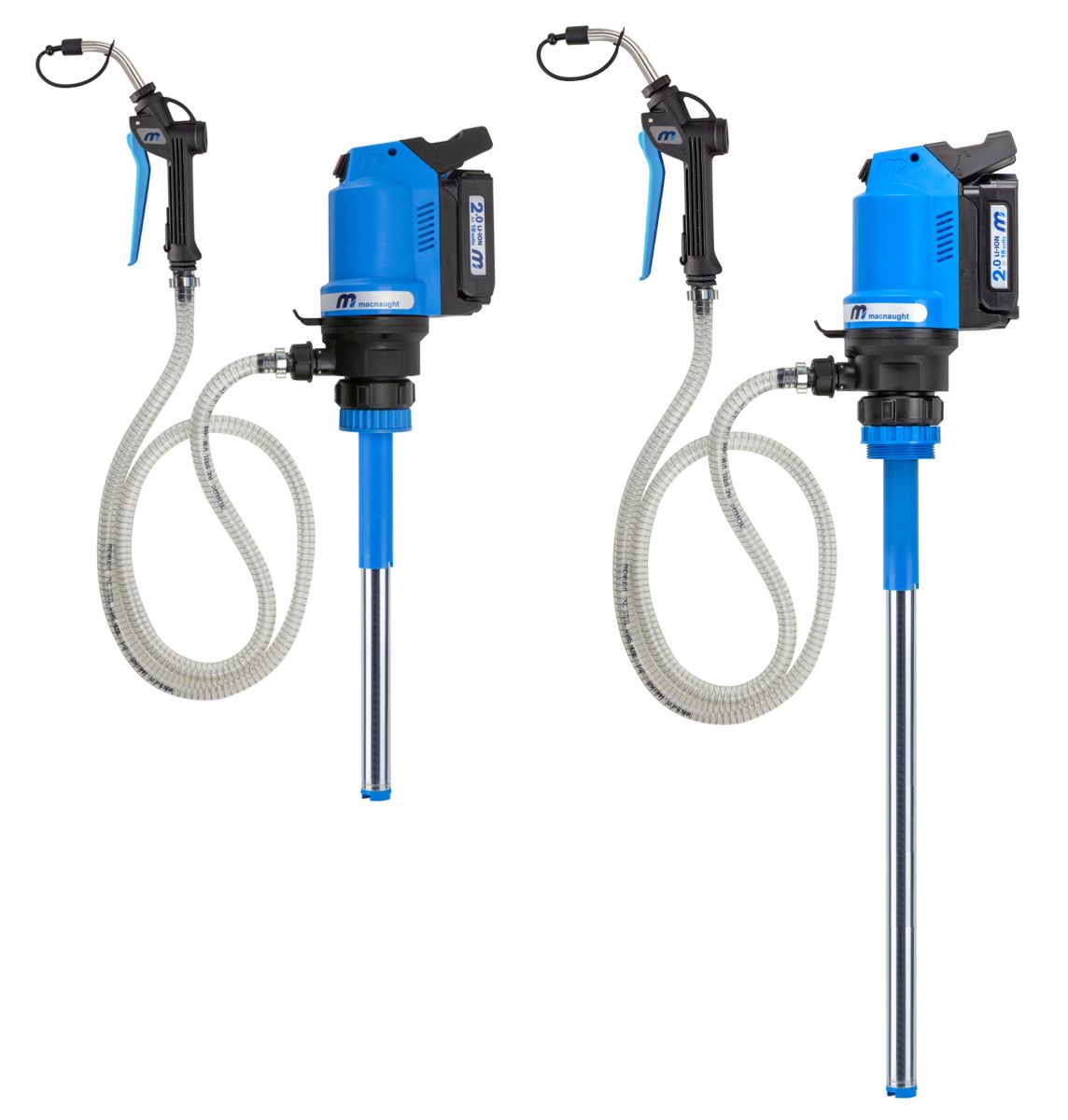 March 20, 2020 – Macnaught USA, Tampa, Florida, has introduced the industry's first battery-operated pumps for oiling applications.
Macnaught's BOP Series battery-powered pumps increase oiling efficiency, reduce operator fatigue, and eliminate spillage by replacing manual pumping and pouring.
The company says BOP pumps are ideal for field lubrication of cranes, other heavy construction equipment, agricultural machines, automobiles, trucks, buses, marine equipment, mining machinery, airplanes, and plant equipment.
The series includes the BOP20 for use with 5-gal. buckets and the BOP60 for 16-gal. containers. Each pump features an 18-volt, 2.0-Ah lithium-ion battery that delivers up to 40 gal. on a single charge.
The flow nozzle enables one-handed operation with on-demand flow control and flow rates to 1 gpm.Modular design and a safety lockout handle reduce cost by letting users move the power head between multiple stems.
The pumps' sealed, wetted parts prevent contamination and handle lubricants of up to SAE90 weight.
The BOP Series starter kit for each model includes a pump powerhead, a stem with adjustable suction tube, an adapter, a flow nozzle, a 5' hose, a lithium-ion battery, and a charger.
Both models are covered by a two-year warranty.
Established in 1989, Macnaught USA is a wholly owned subsidiary of Macnaught Pty Ltd. It oversees all business operations in the United States, Canada, Mexico, Central America, South America, and the Caribbean. The company's offerings include fluid-handling equipment, Retracta hose reels and accessories, and a complete line of industrial-duty, positive-displacement flow meters.