New Blade Lifter Offers Safe, Economical Transportation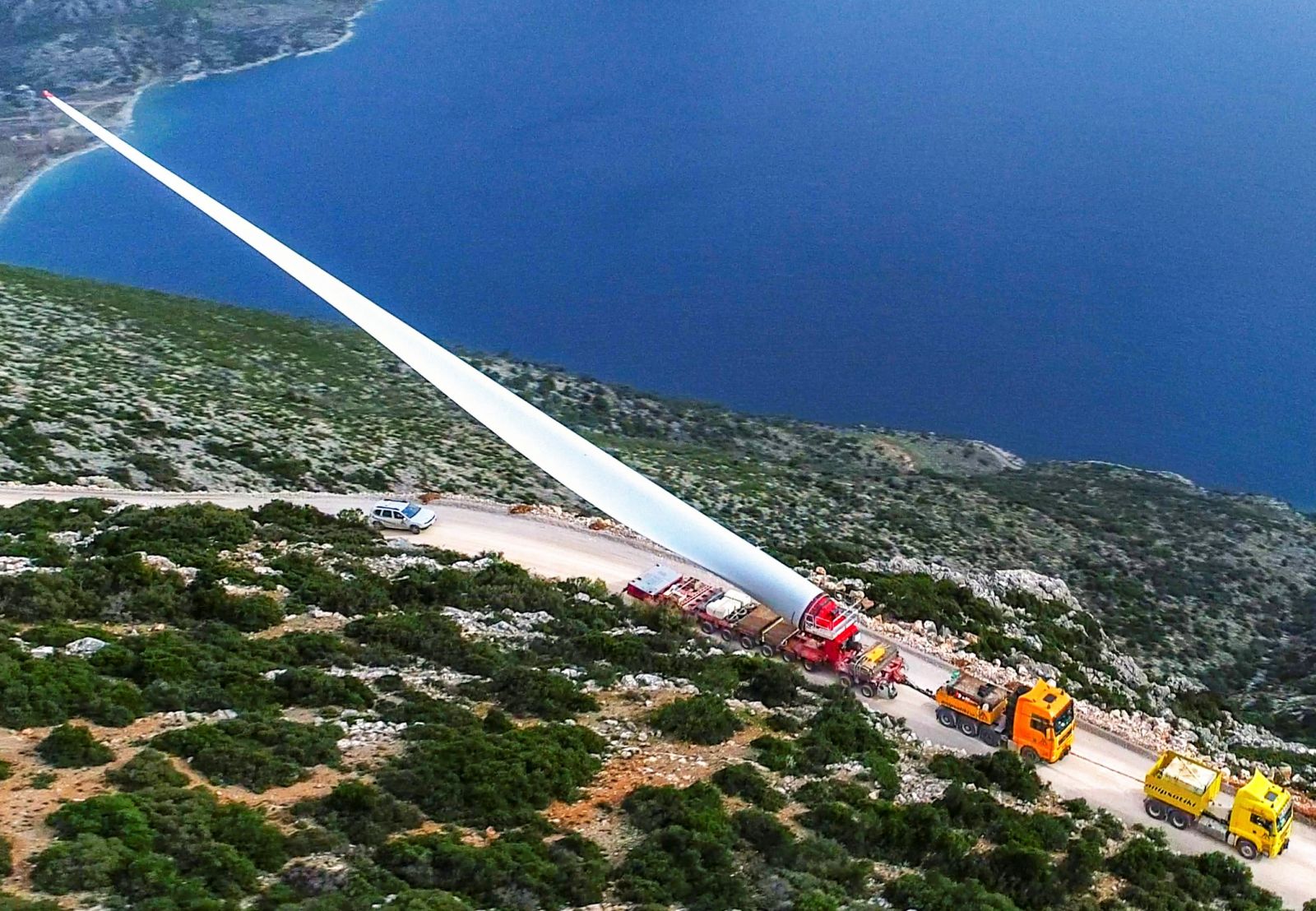 Oct. 20, 2021 - Goldhofer presents its biggest ever blade lifter – the FTV 850 – for maximum safety and stability with turbine blades.
As the latest addition to its offering of dedicated equipment for transporting wind turbine blades, German heavy-haul expert Goldhofer has unveiled its new FTV 850.
The blade transporter can be used not only in the standard 9.8' width but also with split combinations in widths of more than13.1'.
Depending on the configuration, even the latest generation of rotor blades requiring a load moment of up to 850 meter-tons can be picked up and transported with full flexibility in the towed or self-propelled mode.
With the split-combination option and mounting behind the loading area, the FTV 850 offers significantly higher stability combined with low ballast weight. The result is a transportation system with a low center of gravity and maximum protection from tipping. It also ensures low axle loads and highly cost-effective working.
When it comes to transporting the latest generation of wind turbine rotor blades, heavy-haul companies all over the world have been relying on Goldhofer specialized solutions for many years.
The FTV 850 blade transporter, which can also be mounted on split modules, has been launched as the big brother to the successful FTV 550. Depending on the job on hand, a wide range of options is available with adapters for various parallel combinations. This makes the FTV 850 ideally suited for transporting extra-long rotor blades for turbines on sites with low wind speeds.
Rapid Delivery
The new FTV 850 is Goldhofer's latest addition to its portfolio of dedicated products for rotor blade transportation. Based on the same concept as the FTV 300 and FTV 550, these highly flexible transport systems can be used in both the towed and the self-propelled mode.
The mounted rotor blade can be freely rotated around its own axis and raised up to an angle of 60° so that tight bends, buildings, and roadside trees are no obstacle. That is the key to much more environmentally friendly operations than with conventional solutions.
In addition, the FTV 850 is designed for fast and efficient setup of the desired configuration and can be combined with a large number of tried and tested Goldhofer modules.
The first FTV 850s are already on their way to Anipsotiki, Denzai, and Laso.