New Compact All-Terrain Crane Lifts 75 USt, Has 171' Boom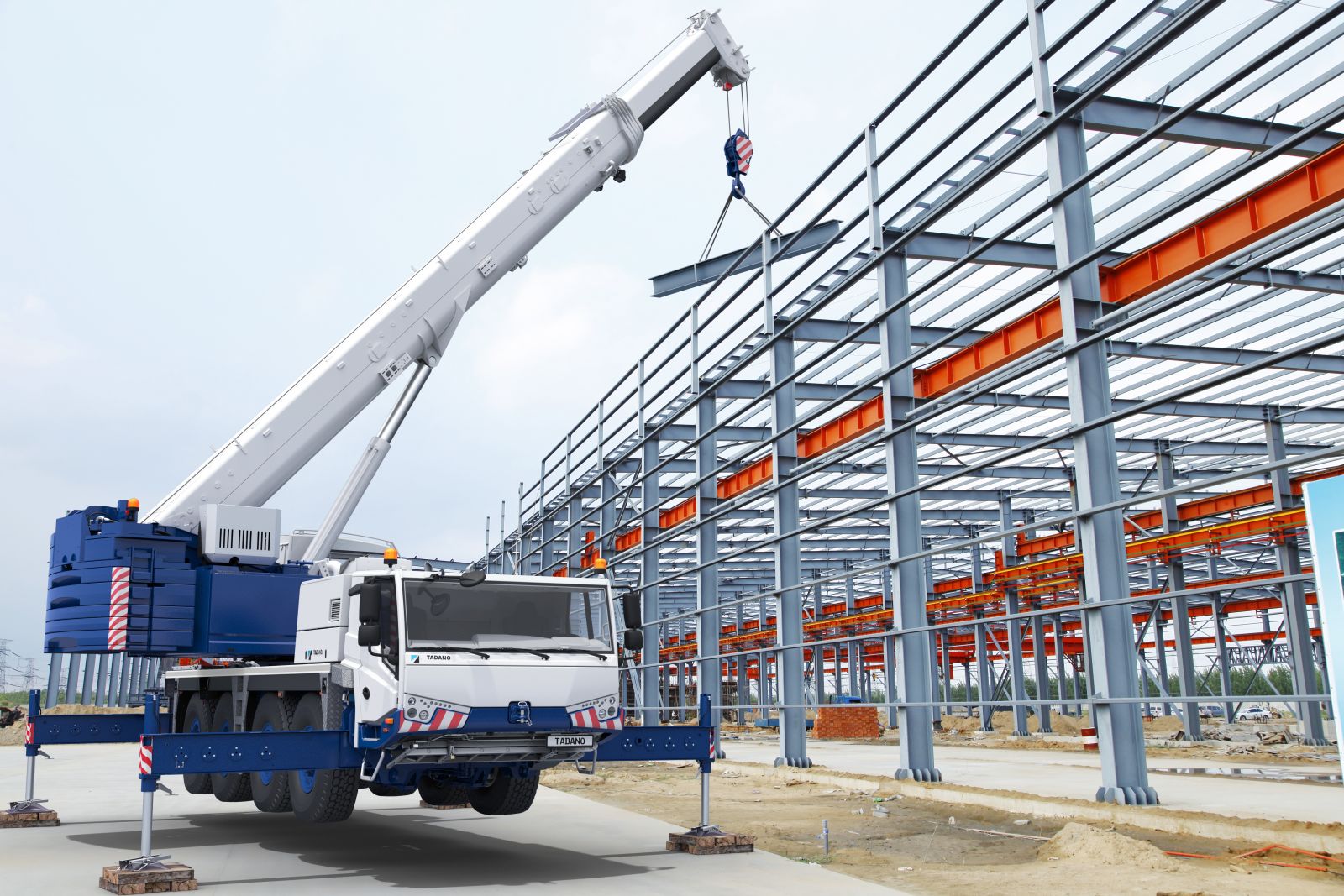 July 20, 2021 – Tadano's new AC 4.070-1 and AC 4.070L-1 are upgraded four-axle all-terrain cranes that can lift up to 75 USt.

Both versions are compact, powerful, and versatile heavy-duty all-rounders that can handle a wide variety of applications.
The AC 4.070-1 and AC 4.070L-1 are identical, except that the "L" version has the new 171' boom (standard), and the AC 4.070-1 has the optional 144' boom.
The model designations represent the new naming system that all Tadano and Demag mobile cranes will convert to by October.
Both versions are successors to the ATF 70G-4 and feature a strong focus on versatile, comfortable operation.
The new model features a new carrier cab from Lauf, Tadano's multifunctional AML-F crane control system, and engines that meet EU Stage V requirements.
The 171' six-section main boom is among the longest for a four-axle all-terrain, and at full extension it can lift 12,786 lbs. The crane's lifting capacity is especially strong at high boom angles.
The 29.5'- 52.5' double swing-away jib can be offset manually or with stepless hydraulic adjustment from 0° to 40°. An additional 5.9' runner can be stowed on the opposite side of the main boom from the jib.
The ability to use asymmetric outrigger arrangements makes setup fast and lets the crane work in tight locations.
When the operator activates the automatic capacity selection function, the crane's control system chooses the optimal boom extension sequence that provides the best lifting capacity for each radius, and Tadano's Lift Adjuster system automatically reduces load swinging during lifting and lowering.
Stowed for travel, the AC 4.070L-1 measures just 41.3' long, 8.5' wide, and 12.7' tall. Multiple counterweight configurations let it meet a wide range of axle-load limits. Without the jib, the crane can travel with 9,700 lbs. of counterweight and still meet an 11-USt axle load limit. The crane can also travel with 26,900 lbs. of counterweight while staying under 13 USt per axle.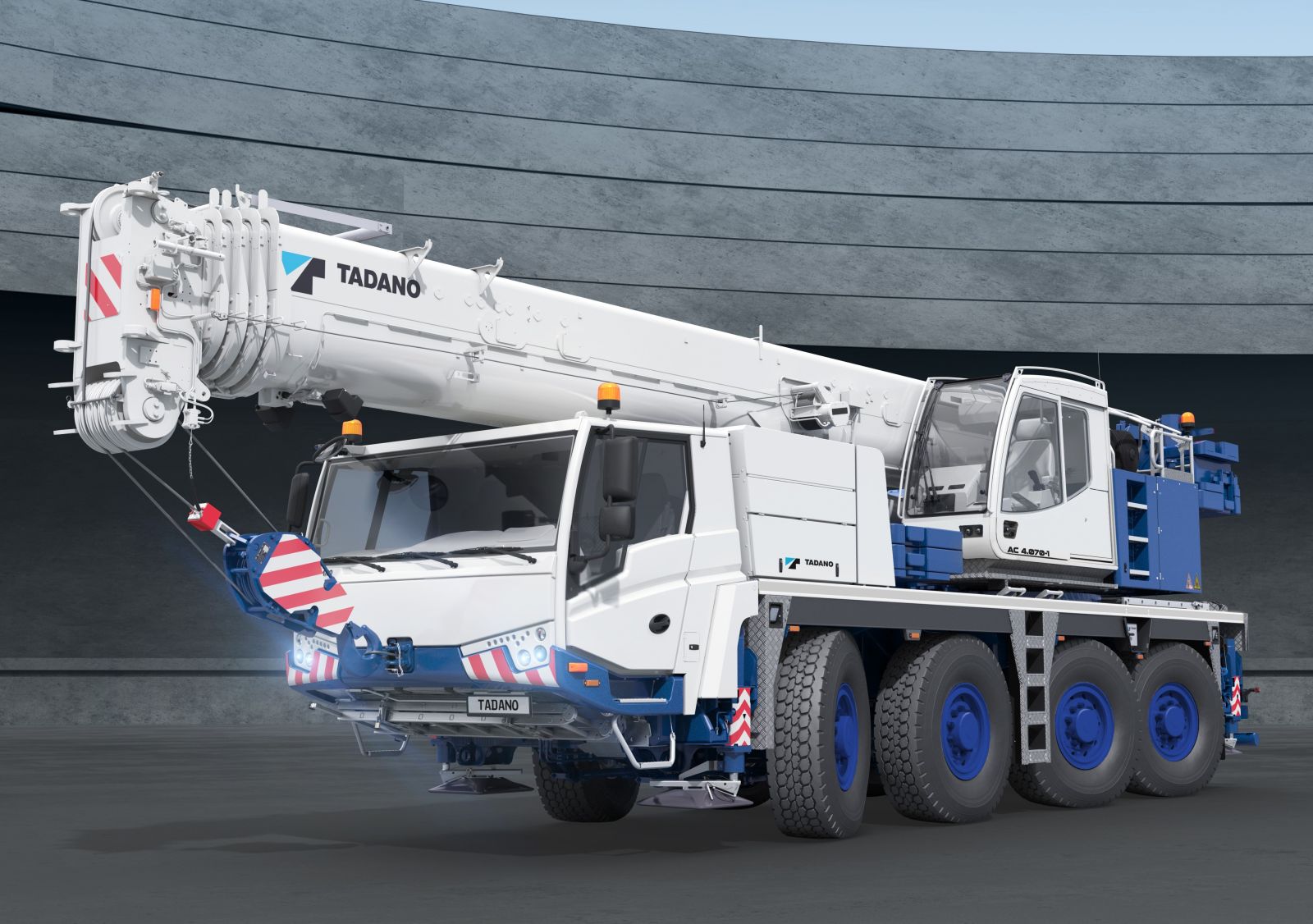 The reliable, cost-effective two-engine design uses the latest exhaust emission control technology in conformity with EU Stage V. Together with a ZF TraXon transmission, including rock-free and hill start assist functions, the maneuverable crane can handle even the tightest spaces and meet the needs of even the most demanding customers.
Tadano AC 4.070(L)-1 Technical Specifications
Max. lifting capacity: 75 USt
Boom: 36.5' – 171.0'
Boom extension: 5.9' – 29.5' – 52.5'
Max. tip height: 233.0'
Max. radius: 170.6'
Carrier engine: Mercedes-Benz OM 470 LA, 456 hp / 340 kW, EU Stage V
Superstructure engine: Mercedes-Benz OM 934 LA, 175 hp / 129 kW, EU Stage V
Transmission: ZF TraXon 12.1
Drive: 8 x 6 x 8 (8 x 8 x 8)
Dimensions: Length: 41.3'; Width: 8.5'; Height:12.7'