New iCraneTrax Features Help Fleet, Project Managers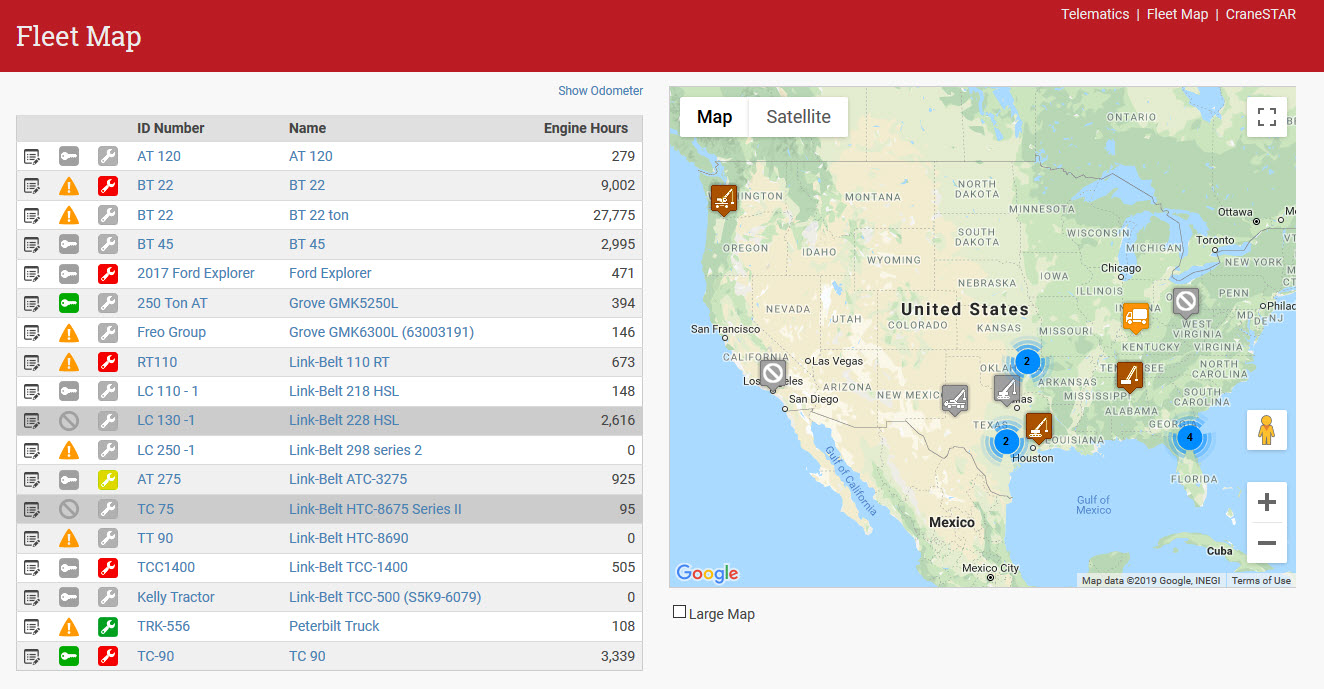 Two updates to iCraneTrax, the fleet and personnel management software from A1A Software LLC, have been designed to make life easier for fleet and project managers.
The new fleet map feature provides, at a glance, a visual overview of the key service items for fleets. Green, yellow, orange, and red icons are a progressive display of the service intervals for each unit.
In addition, with user permissions enabled, both Link-Belt and Manitowoc dealers can access the telematics interface to schedule maintenance intervals for their customers based on usage.

"With this feature, fleet managers at rental companies or dealers could set up maintenance schedules for internal teams or customers to remind them about upcoming service due items," said Tawnia Weiss, president.

In addition, all documentation from iCraneTrax can now be saved as PDF files to provide cohesive document management related to employees, equipment, or customers. "Dispatch tickets and all other documentation connected to a specific project can now be filed together in a convenient location," said Weiss.