New Potain Tower Crane Works as Topless, Stores as Luffer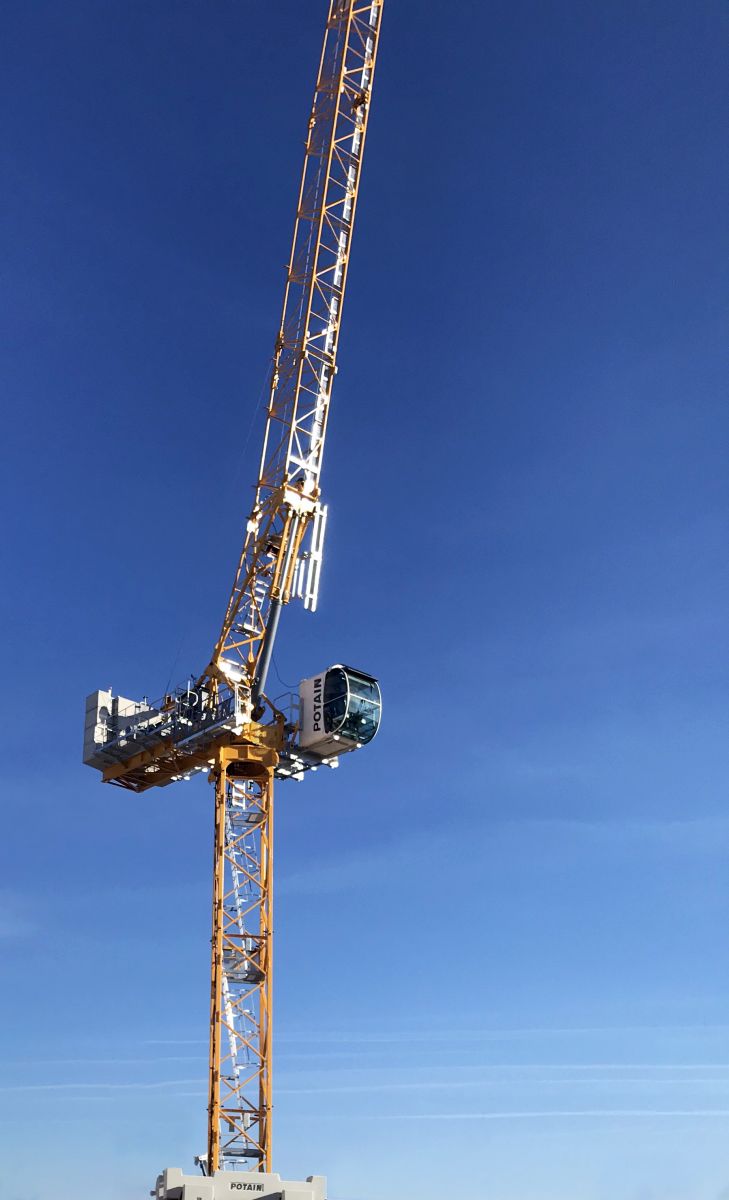 MRH 125

May 15, 2019 - Potain's new MRH 125 tower crane works as a topless model, but can luff its jib to reduce its footprint when it's out of service. It uses hydraulic power for luffing, in order to maximize efficiency.
Launched at Bauma 2019 in April, the innovative crane will be offered in North America, along with other markets.
The MRH 125 can lift up to 8.8 U.S. tons, be equipped with up to 164' of jib, and lift 2.2 U.S. tons at the tip of the longest jib. Its maximum freestanding height is 190', and maximum line speed is 387 fpm with 50LVF20 hoist winch.
As with all of its products Manitowoc has placed a strong emphasis on return on investment for Potain MRH 125 owners. The crane's adaptable design suits it for congested urban job sites while also optimizing transport and assembly times.
"The MRH 125 has an optimized transport cost for a luffing jib crane in its capacity class," said Thiebault Le Besnerais, Manitowoc's global product director for tower cranes. "It can also be mounted on our standard 1.6 m (5'6") or 2 m (6'6") K-masts for better optimization for fleet owners, and it offers lower power consumption than traditional luffing jib cranes."
The upper part of the crane can ship in just four containers, with the counter jib and jib foot traveling as a single package. The VVH hydraulic luffing mechanism and cylinders are pre-connected at the factory, so no assembly is needed on site.
VVH hydraulic luffing eliminates the need to install luffing rope during crane setup. The hoisting winch, maintenance derrick, and jib wind side plate also come pre-installed to save setup time. Plus, there is no need to adapt the wind-sail plate on site, regardless of jib length. Also, the cab can be attached to either side of the mast to suit project conditions.
The jib can be raised from horizontal to near vertical (88°) in just two minutes, and the compact counter jib measures just 23' and connects easily during assembly.
The out-of-service weathervaning radius with the jib fully luffed is just 32'10" with any jib length.