Ogletree Deakins Adds Attorney Mike Rubin to Staff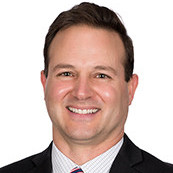 Nov. 12, 2022 – Ogletree Deakins, one of the largest labor and employment law firms, has added attorney Michael (Mike) Rubin to its Raleigh office as a shareholder.
Rubin joins Ogletree Deakins from Goldberg Segalla, where he was a partner, chair of the firm's Occupational Safety and Health Administration (OSHA) and Worksite Safety Practice Group, as well as co-leader of the firm's Construction Practice Group.
Rubin is the seventh shareholder to join Ogletree Deakins nationwide since September.
He has more than a decade of experience advising and representing employers on a variety of labor and employment issues, with a specific focus on managing workplace safety. He helps employers across myriad industries and localities with OSHA inspections, investigations, and enforcement actions.
Rubin manages accident investigations, including those involving multiple fatalities, and assists employers throughout the OSHA inspection process, including ensuring the proper production of documents, negotiating protocol for the inspection, representing management during interviews, preventing overreach, and litigating before the Occupational Safety and Health Review Commission (OSHRC).
In addition, Rubin develops and audits safety programs and policies and counsels employers on related risk-management strategies.
"Mike has deep knowledge and a breadth of experience when it comes to managing a wide spectrum of workplace safety matters. This, combined with his demonstrated commitment to client satisfaction and his entrepreneurial spirit, make him an invaluable addition to the firm," said Bob Sar, office managing shareholder of Ogletree Deakins' Raleigh office. "I am thrilled to welcome him to our team of attorneys in Raleigh and look forward to all he can achieve at Ogletree Deakins."
In addition to his workplace safety practice, Rubin regularly speaks and presents on a wide range of OSHA related topics, including minimizing and eliminating exposure during inspections, interviews and depositions, construction, and more.
He is also a guest lecturer at Columbia University in the Construction Administration Master's Program.
Rubin has been named a Legal Elite of Western New York and a New York Super Lawyer in Construction Litigation. He is also a Martindale-Hubbell AV Preeminent-rated attorney.
He earned his J.D. from Seton Hall University and his bachelor's degree from the University of Delaware.
Learn more at www.ogletree.com.