Omega Morgan Buys Crane Division Joint Venture, Omega Morgan Sarens LLC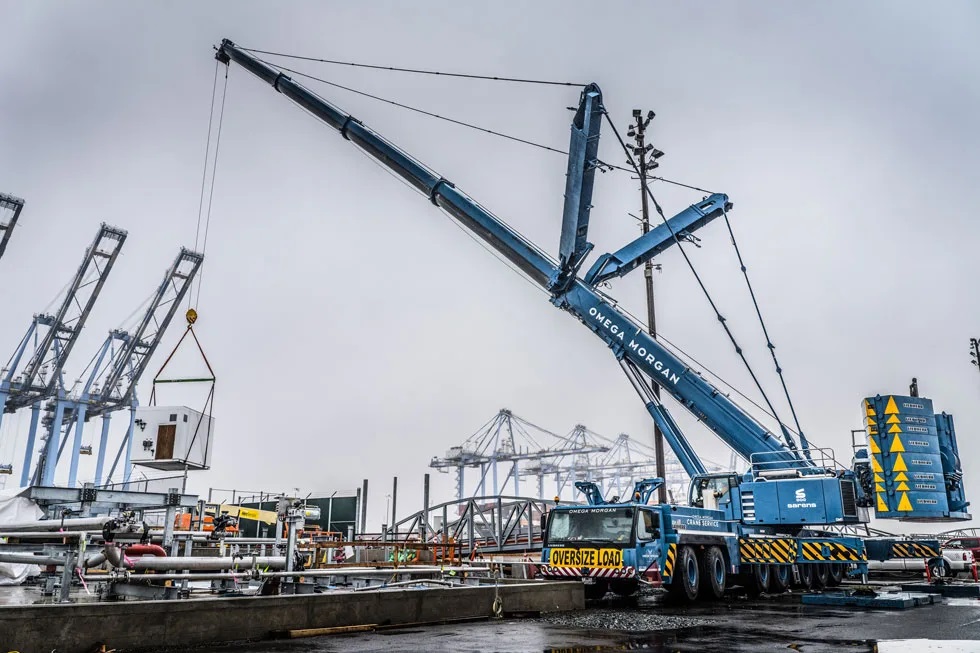 Jan. 20, 2021 - Omega Morgan, the Pacific Northwest's largest provider of heavy equipment moving and industrial services, has officially acquired Omega Morgan Sarens LLC, a crane rental business joint venture of Omega Morgan and Sarens, a worldwide leader in heavy lifting and engineered transport.
The three-year joint venture let Omega Morgan provide crane services to customers across the Pacific Northwest and beyond. Customers have since benefited from more than 86 years of combined experience, leading to turnkey solutions for projects of all sizes.
The acquisition of Omega Morgan Sarens LLC fully into the Omega Morgan family represents the company's ever-expanding portfolio, and a major milestone on the way to fulfilling the Omega Morgan vision: to be the premier one-stop shop provider of industrial services and solutions in the western United States.
"Sarens was a wonderful and valued partner over these past three years," said Dick Ferchak, chief executive officer of Omega Morgan. "It absolutely took our brand to the next level. Bringing Omega Morgan Sarens LLC into the fold is a perfect fit for our company, and allows us to lead the charge in being a premier provider of industrial solutions for all of our customers."
In line with Omega Morgan's commitment to providing professional development and a winning culture, all of the Omega Morgan Sarens LLC employees will be retained in the acquisition.
"Our employees were essential in helping to build the winning culture that we now have in the crane services division," said Ferchak. "We're all really looking forward to the next chapter."
This announcement is the first in what is expected to be an exciting year for the heavy equipment and industrial services provider.