Orders for Class 8 Trucks Decline Sharply in July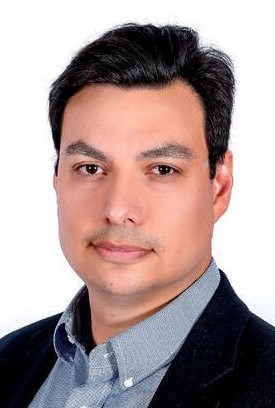 Crawford
Aug. 4, 2022 - Preliminary North American orders for Class 8 trucks in July stood at 11,400 units. Orders for Class 5-7 trucks were 13,500 units.
Complete industry data for July, including final order numbers, will be published by ACT Research in mid-August.
ACT Research's State of the Industry: Classes 5-8 Vehicles report provides a monthly look at the current production, sales, and general state of the on-road heavy and medium duty commercial vehicle markets in North America.
It differentiates market indicators by Class 5, Classes 6-7, and Class 8 trucks and tractors, and details activity-related measures such as backlog, build, inventory, new orders, cancellations, net orders, and retail sales.
Additionally, Class 5 and Classes 6-7 are segmented by trucks, buses, RVs, and step van configurations.
The Class 8 market is segmented into trucks and tractors, with and without sleeper cabs.
The report includes a six-month industry build plan, a backlog timing analysis, historical data from 1996 to the present in spreadsheet format, and a ready-to-use graph package.
A first look at preliminary orders is published in conjunction with the report.
"Do we think July's weak orders represent the end of healthy demand?" asked Eric Crawford, ACT Research vice president and senior analyst. "Recent spot rate weakness and our expectation that a freight recession is inbound would suggest yes."
Crawford noted, however, that three factors leave truck manufacturers in no rush to open their order boards for 2023: Class 8 backlogs that already stretch into 2023; continuing supply-chain issues; and inflationary cost pressures.
"In light of this confluence of factors, plus typically challenged seasonality in Q3, we hesitate to extrapolate too much from a datapoint that could prove to be an outlier," Crawford said. "To be sure, though, it is a datapoint that warrants increased vigilance going forward."
He also noted, "Per the backlog analysis and OEM build plans in ACT's July State of the Industry: NA Classes 5-8 Vehicles report, the 2022 backlog was oversubscribed, with 39,000 more orders scheduled to be built than build slots available, at the end of June, and June cancellations were negligible."
About medium-duty, he said, "July demand for medium-duty vehicles was similarly challenged, representing the lowest seasonally adjusted total since the pandemic – likely, at least in part, evidence of the shift in consumer spending from goods to services."
ACT Research's analytical services are used by all major North American truck and trailer manufacturers and their suppliers, as well as banking and investment companies. ACT Research is a contributor to the blue-chip economic indicators and a member of the Wall Street Journal Economic Forecast Panel.
Additionally, ACT Research published an update to Charging Forward, a battery and fuel cell electric vehicle adoption rate forecast for North America. It covers 23 vehicle applications in Classes 4-8 commercial vehicles, through 2040. It is now available for purchase.
Click here for more information about ACT Research's Class 5-8 reports.