OSHA Construction Director Pledges Commitment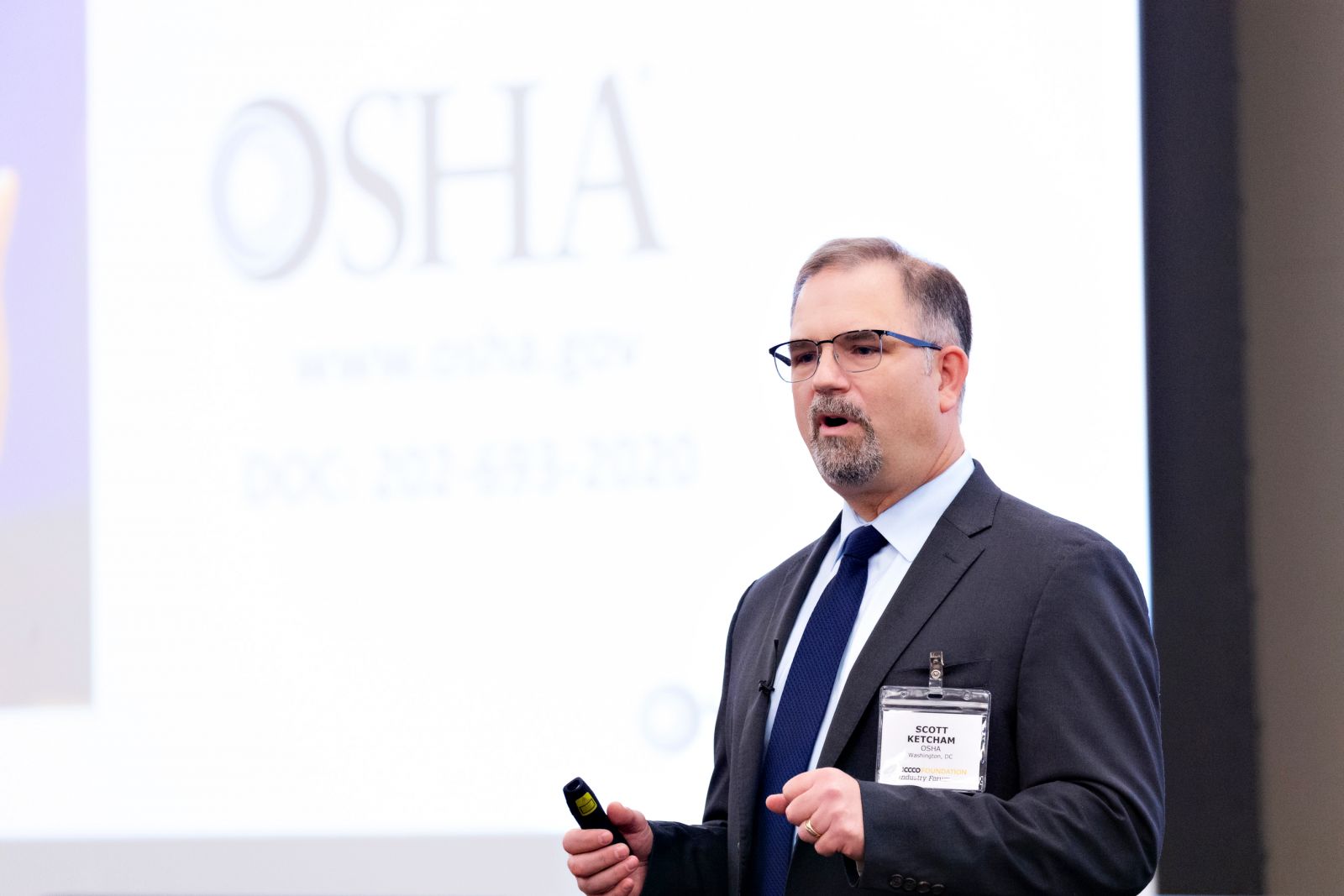 The Director of OSHA's Directorate of Construction, Scott Ketcham, didn't mince words about his position on industry engagement last month when providing the keynote presentation at the NCCCO Foundation's fourth industry forum on personnel qualifications. "Our ears are open to listening and working with you," Ketcham said. "If you take nothing else away today, I want you to know that we care about your interests, we care about doing things safely, and we care about learning from you and making the industry even safer."
Central to that goal, he stated, was encouraging greater dialogue with industry stakeholders. "You are all customers, and I will always treat you like my best customer. I will work with you. If you ask me a question and I don't know the answer, I'll tell you I don't know, and I'll get somebody to get that answer for you."

Since his arrival at OSHA's Directorate of Construction in 2017, Ketcham nurtured the Final Rule on Crane Operator Qualifications (29 CFR 1926.1427) into publication just hours before its targeted deadline of Nov. 9, 2018. He is equally confident about the completion of the all-important Compliance Guide that will assist OSHA compliance officers in their application of the qualification requirements on construction sites across the country.

"We are working very diligently to get that out, not only for the regulated community, but also for our compliance officers, in order to move forward with asserting our standard and applying it uniformly across all regions," said Ketchum. He cited a December/January timeframe as the goal for publication.

The forum, the fourth of its kind to be held since the inaugural event in 2015, was presented by the NCCCO Foundation and hosted by the International Union of Operating Engineers (IUOE) at its state-of-the-art training and education center just outside Houston in Crosby, Texas, on Oct. 24.

"We were absolutely delighted that Director Ketcham accepted our invitation to present the keynote at this event," said NCCCO Foundation CEO Graham Brent. "His participation could not have come at a more important time for the crane industry as employers grapple with the meaning and intent of their new responsibilities to evaluate and qualify their operators."

Other presentations at the forum addressed topics such as identifying the most similar certification for a crane type that has no specific certification; efforts to engage youth and veterans to close the construction skills gap; the impact of recent marijuana legislation on certification; and the role that virtual reality might play in testing.

The forum also offered an opportunity for a preview of the results of an NCCCO Foundation survey on how employers are coping with OSHA's new crane operator evaluation requirement, as well as an overview of the dozen or so crane and rigging presentations lined up for CONEXPO 2020 in March next year.

The next industry forum on personnel qualifications presented by the NCCCO Foundation will be held in October 2020.