Owner of JF Lomma Passes Away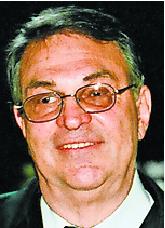 July 16, 2019 - James F. Lomma, owner of crane company JF Lomma Inc., has passed away at his home in New York at the age of 73.
Born in November 1945 after the end of WWII to Lillian and Anthony Lomma, Lomma was a self-employed crane operator. He owned and operated various companies, including JF Lomma, TES Inc., and New York Crane.
He was a member of the Specialized Carriers and Rigging Association, and in his spare time, enjoyed motorcycles, muscles cars, boating, and even had his pilot's license.
He is survived by his children, Jennifer Gabel, Lauren Lomma, and James B. Lomma; his son-in law, Steven Gabel; two grandchildren; his siblings, Patrick and Gail Lomma; and niece and nephew, Jessie and Patrick Lomma.
Donations in his memory can be made to Saint Benedict Abby, P.O. Box 67, Still River, Mass. 01467.
The family will receive friends from 4 to 9 p.m. on Wednesday, July 17, at John Vincent Scalia Home for Funerals, Inc., 28 Eltingville Blvd, Staten Island.
A Mass of Christian Burial will take place on Thursday at 10 a.m. at Our Lady Star of the Sea Church. Interment will be in Resurrection Cemetery. Online condolences may be made to the family at scaliahome.com.
Lomma's obituatary can be found at https://www.legacy.com/obituaries/name/james-lomma-obituary?pid=193405516.