Pad Maker Bigfoot Now Rents Outrigger Pads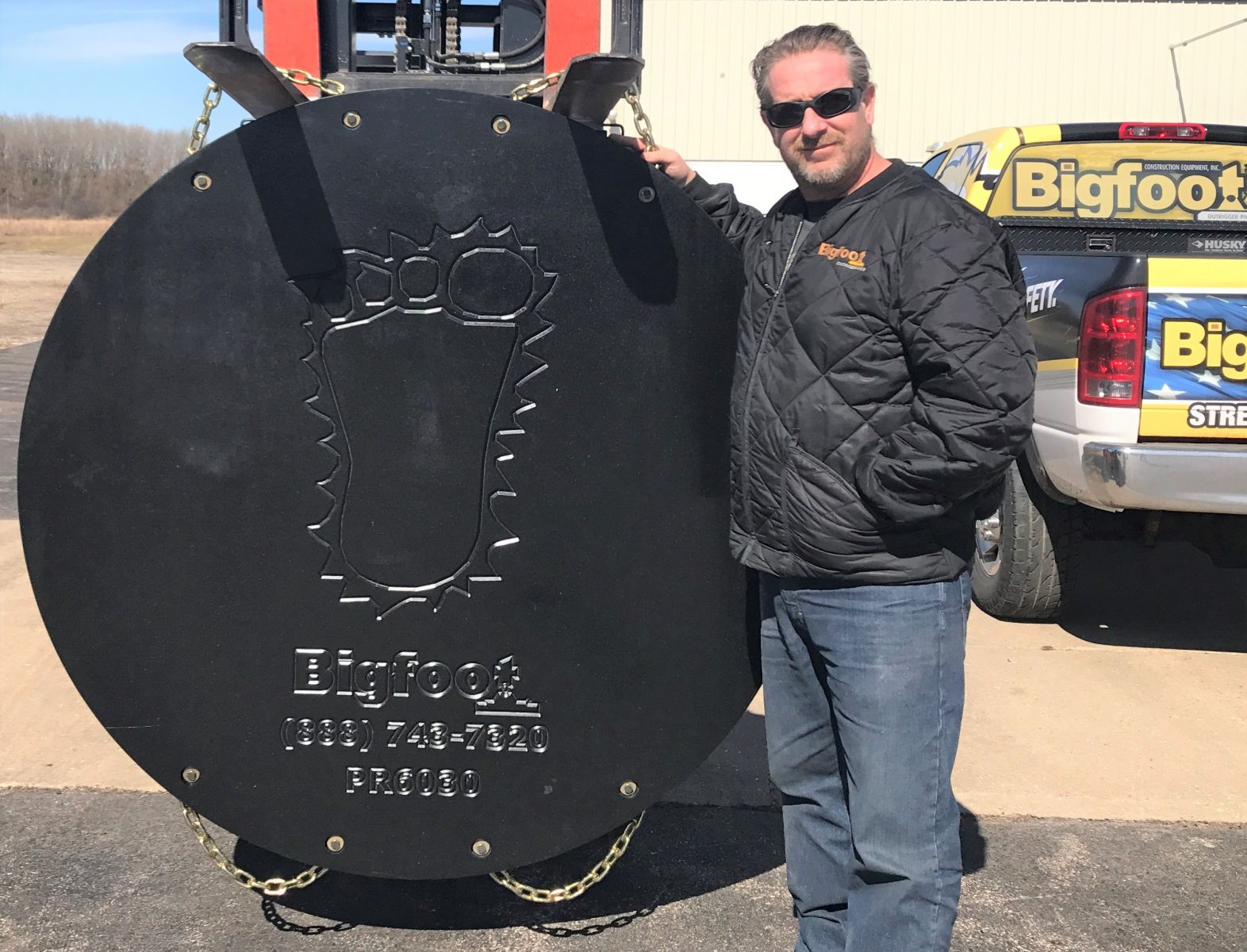 Dec. 8, 2021- Users of cranes, outrigger-supported aerial lifts, utility trucks, tree-trimming equipment, concrete pumps, recreational vehicles, and other outrigger-supported equipment now can rent outrigger pads from pad manufacturer Bigfoot Construction Equipment, Woodstock, Illinois.
"Sometimes when a company has a short-term equipment rental, it doesn't want to invest in a set of outrigger pads, so they make-do with whatever is available." said Jeff Steiner, owner of Bigfoot. "We now rent pads so people can use proper, high-quality outrigger support when they don't have a long-term need for them."
All of the pads that Bigfoot is renting come from its Custom Composite line. Steiner says the custom composite material is the strongest in the industry and is guaranteed for life. "When someone rents from Bigfoot, they get the same superior-quality pads as customers who purchase them and use them for decades," Steiner said.
Bigfoot currently rents three capacities of pad, each measured in vertical psi: 130,000 lbs.; 170,000 lbs.; and 210,000 lbs.
The company also rents three types of cribbing: the Big Grip Block (24"x12"x6"), the Big Grip Stacker Block (24"x7"x6"), and the Leveling Wedge Block (24"x7"x6").
For more information about rentals, visit www.outriggerpads.com and click on the rentals bar at the top of the home page or call 888.743.7320.