Palfinger's New Innovation Hub Fosters Creative Solutions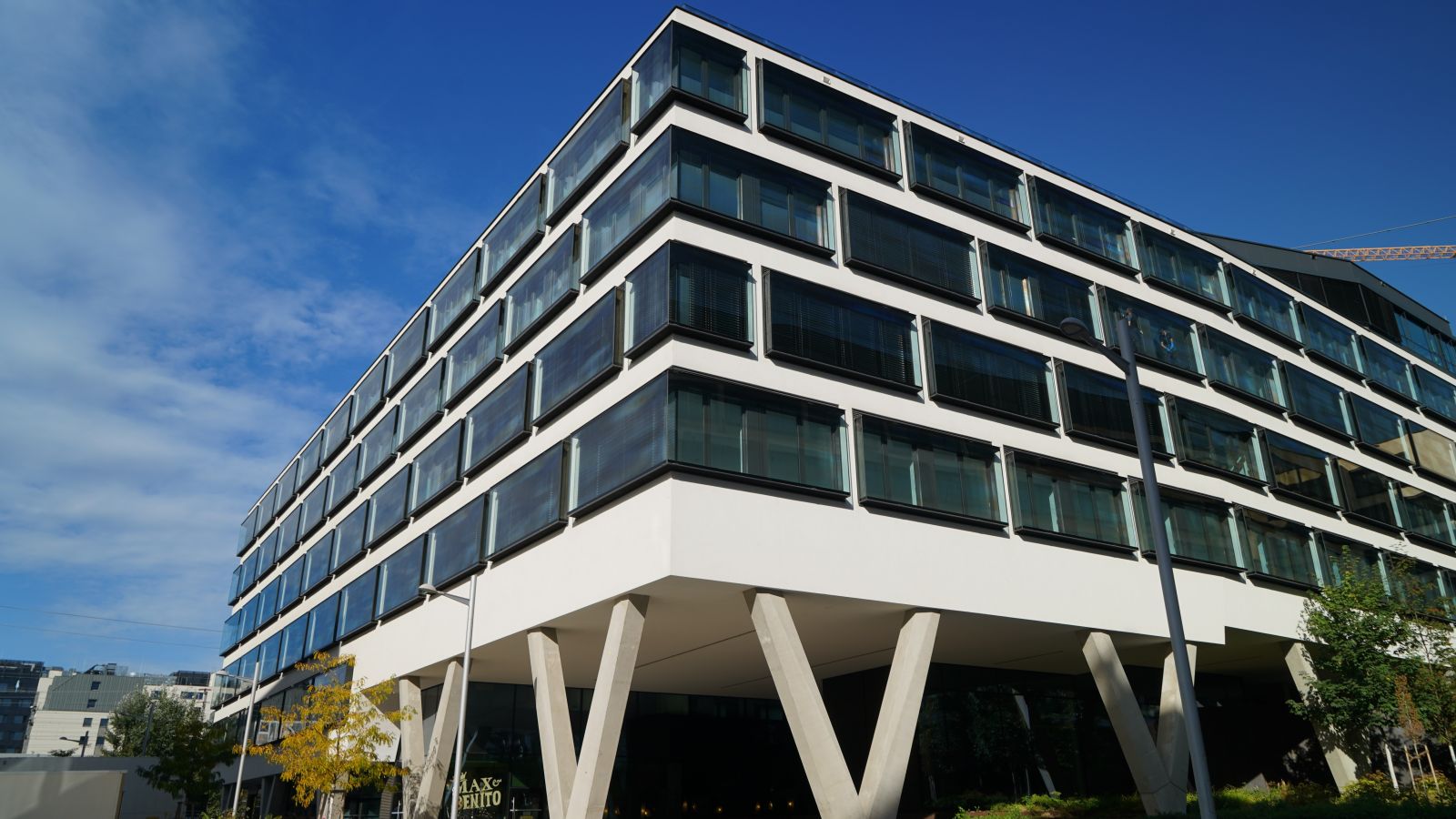 Nov. 29, 2022 - An open space for innovation, development, and cooperation in an international environment – that is the new Palfinger location "The Hub Vienna" at the Austria Campus in Vienna.
With the substantial expansion of its innovation activities in the capital city, the technology company is strengthening its position as a leading solution provider in its industry.
The Hub Vienna sees Palfinger opening up more than just a new office location at Vienna's Austria Campus. "The Hub Vienna is the workspace and workshop for employees from Palfinger divisions and departments as well as the new home of our joint venture Strucinspect. a place where innovation takes place together with internal and external partners," explained Andreas Klauser, CEO of Palfinger AG.
A leading worldwide provider of innovative crane and lifting equipment, Palfinger uses digitalization and new technologies to custom build its solutions to the needs of its customers and partners.
"With its start-up scene and access to future talent, Vienna has already been important for us, and we are now intensifying our commitment with The Hub Vienna," said Klauser.
On Course for Growth in Vienna
The Hub Vienna is seamlessly integrated into Palfinger's program of investments and is an example of the company's successful development of new, sustainable technologies.
Close cooperation with internal and external partners has delivered many pioneering innovations in recent years.
For example, the Corporate Incubator P21st based in The Hub Vienna is successfully transforming future trends into new business models.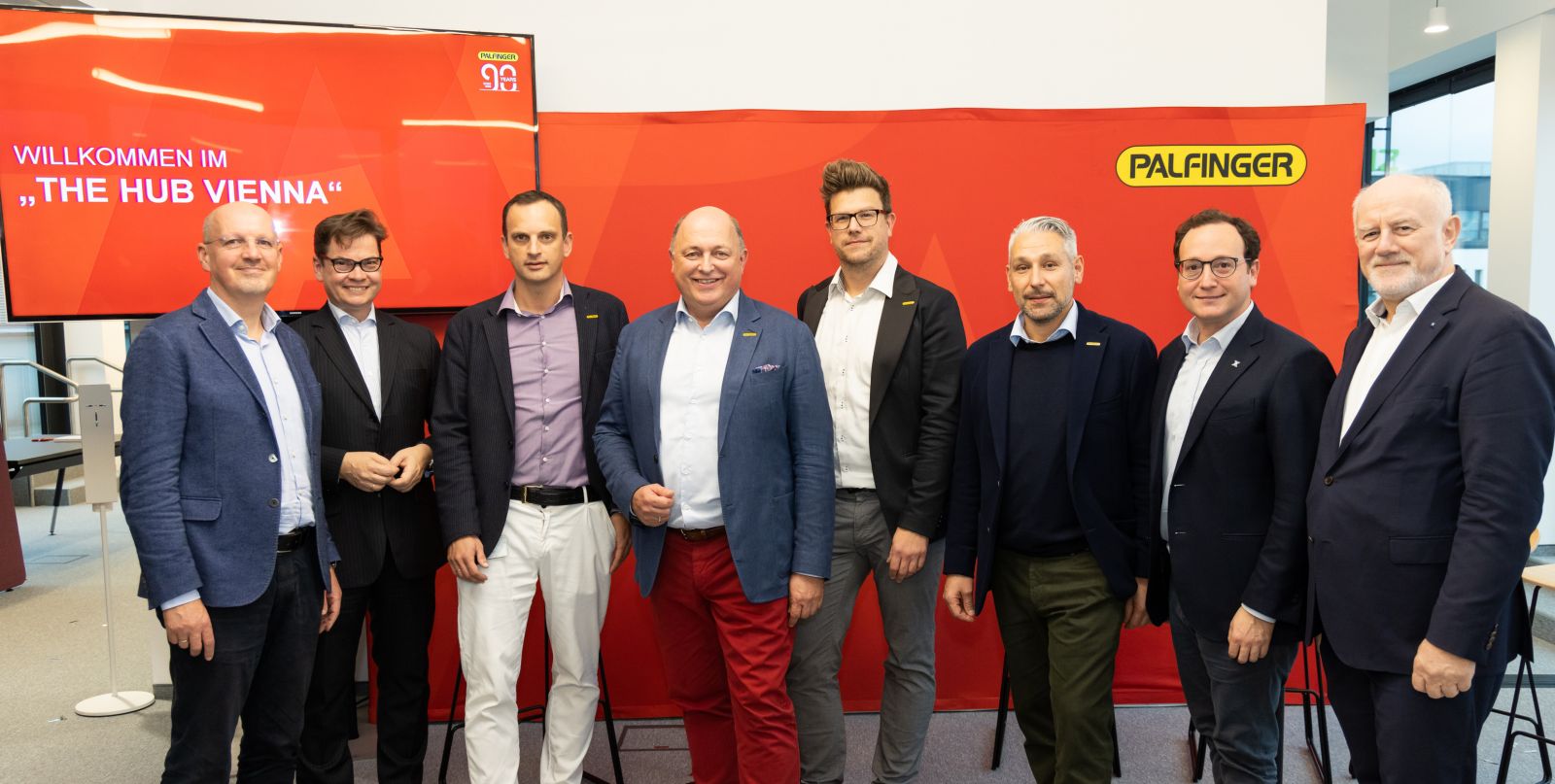 From founding Strucinspect to building new competencies, the Incubator P21st has already successfully implemented many innovation projects in its 5-year existence, driving forward Palfinger's digital agenda.
The team at the site is expanding as it takes on more projects. "There are currently 70 employees from various Palfinger divisions working at the Hub Vienna," said Philipp Smole, Palfinger AG's digital transformation officer. "In just one year, our team will have already grown to 100 employees."
Networking and Cooperation
The new location offers room for growth and provides ideal conditions for inspiration and cooperation.
Bringing different organizational units and disciplines together promotes the exchange of ideas and creates new viewpoints and perspectives.
Increased networking and cooperation with external partners, such as innovation centers, research institutes, and universities in Austria's capital city and neighboring regions, is also essential.
"Together, we are driving digital transformation, one of the strategic pillars of Palfinger's Vision & Strategy 2030, and positioning Palfinger as the leading solution provider worldwide in its industry," said Smole.
Global Hub
That is why Palfinger is placing the Hub Vienna at the center of its global innovation network. Vienna's position as a European metropolis and its firmly established international community play an important role. "Another advantage is that Palfinger can attract talents from Vienna and beyond - including the areas of Slovakia, the Czech Republic, and Hungary - to become employees," explained Klauser.
At its new location, Palfinger offers exciting prospects within a global company and all the benefits of the future way of work.