Prinoth Receives Patents for Two Features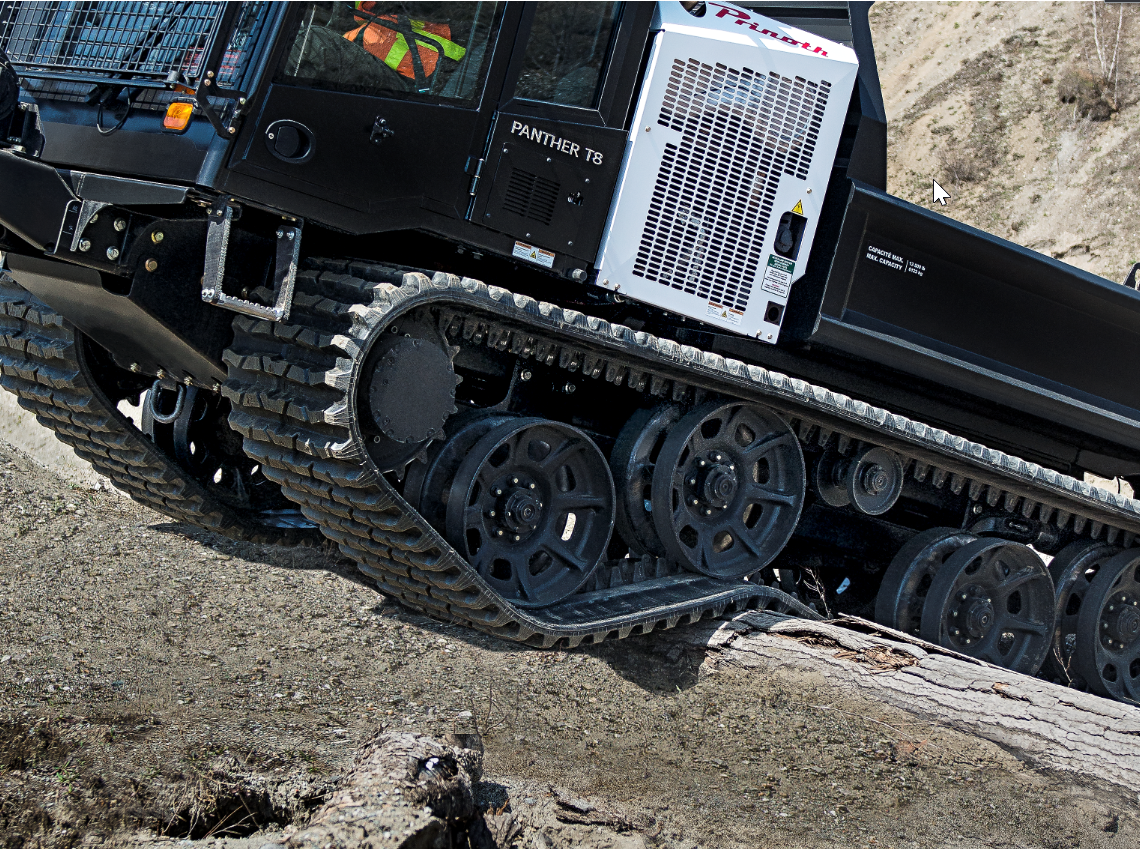 Tracked-carrier manufacturer Prinoth has received U.S. patents on two of its key features. The latest patents covering features of the company's rubber tracked all-terrain vehicles include:
• U.S. Patent 10,384,732 protects Prinoth's unique undercarriage design with overlap between the support wheels and either the drive wheel or the end wheel, in addition to several other features.
Prinoth's tracked vehicles are built using various exclusive technical solutions, which give its carriers off-road mobility and comfort. The exclusive undercarriage design is comprised of large wheels, an automatic track tensioning system, and an exclusive rubber track design. Prinoth's Panther vehicles offer outstanding reach in remote areas and various terrain conditions, including gravel, sand, water, rocks, steep hills, swamps, or even deep mud.
• Furthermore, U.S. Patent 10,407,112 protects a vehicle chassis with an upper portion supporting a cab and mounted onto a lower portion that extends behind the cab to support work equipment. The RAD (rapid attachment design) chassis is a unique innovation that raises the bar in terms of productivity for customers in the power utility sector and allows them to save time with their equipment installation as well as lower the overall center of gravity of the unit. Finally, this patented technical solution minimizes the total vehicle's height to ease transportation from one jobsite to the next.
Prinoth has more innovations still patent-pending.