ProMiles and Nova Team Up on OS/OW Permit Management Solution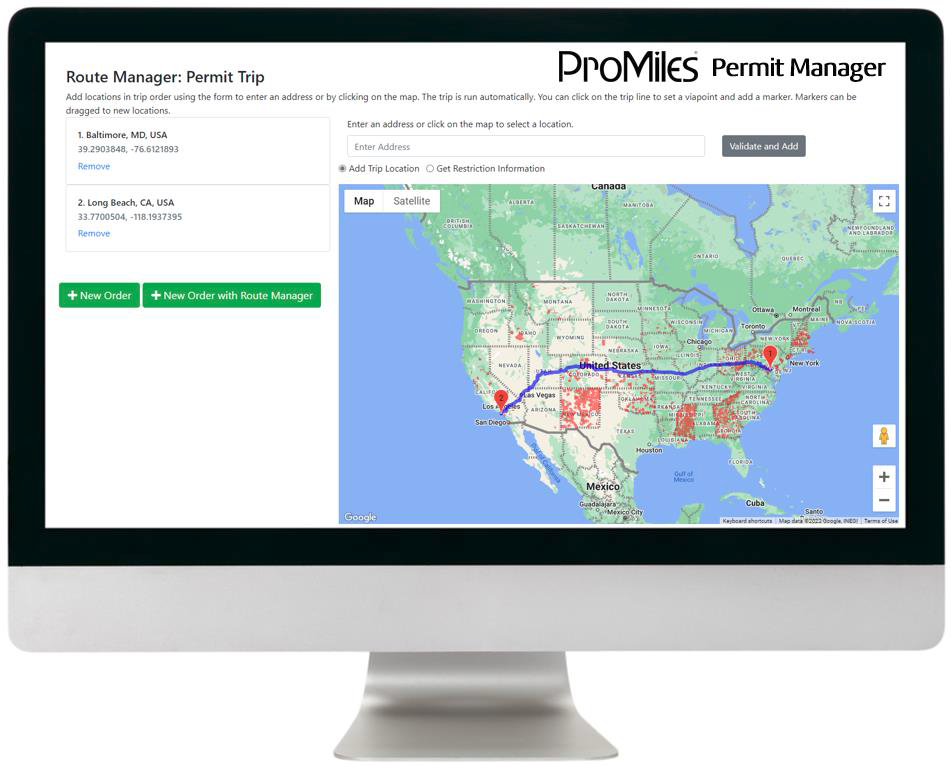 August 3, 2022 - ProMiles Software Development Corporation, a leading regulatory compliance and custom permitting technology provider, has partnered with Nova Permits & Pilot Cars/Axys Permits, to provide Permit Manager, a single-source, multi-jurisdiction permit management solution.
As a result of this groundbreaking technology, NOVA/Axys will deliver its customers a superior and efficient permitting experience, according to ProMiles.
ProMiles partnered with customers, industry experts, and retired state officials throughout development of Permit Manager.
The program streamlines and simplifies the process of getting permits and managing OS/OW projects.
Its paperless process ensures route compliance and enables specialized carriers to accurately quote loads and submit permit applications, both for single-point and multi-jurisdiction OS/OW movements.
When Permit Manager is combined with ProMiles fuel tax reporting and fuel management solutions, specialized carriers can optimize fuel purchases and manage fuel tax reporting.
"We are committed to roadway safety and providing the specialized transportation industry throughout North America with a permitting solution to increase efficiencies, improve routing accuracy, and enhance all aspects of their operation" said Steven Todd, executive vice president of permitting, ProMiles Software Development Corporation. "Specialized carriers are empowered by Permit Manager to streamline the quoting and permitting process while also maximizing productivity and bottom-line returns."
ProMiles Permit Manager was developed by the same expert development team responsible for the ProMiles automated permitting software now used by several states.
By 2023, more than 50% of all U.S. OS/OW permits will be issued through states using ProMiles custom permitting software. They include Colorado, Georgia, Idaho, Indiana, Kansas, Kentucky, Maine, Massachusetts, Mississippi, Montana, New Hampshire, New Mexico, New York, North Dakota, South Carolina, Texas, Virginia, Washington, and Wyoming.