ProMiles Names Todd as Executive Vice President of Permitting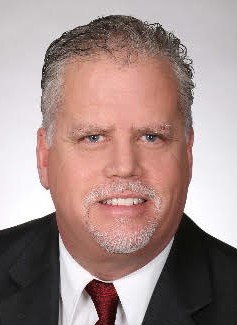 June 15, 2021 - ProMiles Software Development Corporation (PSDC), Bridge City, Texas, has named Steven Todd as executive Vice President, Permitting. Todd joined ProMiles in June 2021.

"Steven has worked in many aspects of permitting over the course of his esteemed career," said Tony Stroncheck, co-founder and co-owner of ProMiles.

"Steven is a nationally recognized leader in the areas of automated oversize/overweight permitting and harmonization of jurisdictional policies affecting the industry," Stroncheck added. "He brings heavyweight, executive-level experience and comprehensive knowledge of the specialized transportation industry, and he extends the expertise of our existing team."

Todd has contributed significantly to advances in the industry by developing influential partnerships with state and federal agencies and major transportation companies throughout North America. His contributions also include leading development of and advocacy for automated permitting systems that bring efficiency and cost savings shared by the entire transportation industry.

Todd has also been instrumental in developing best practices that help harmonize regulations, improve the integrity of infrastructure, improve highway safety.

"In both my previous government and trade association careers, I have developed an enormous respect for ProMiles' rapid ascension to its present top position in the automated permitting market," said Todd. "I am pleased to now serve the transportation industry on the software development side, where I can use my expertise, insights, and know-how to shape best and first-in-class products and services."

Todd began his transportation career as a self-employed consultant in both the civil engineering and public transportation industry. He specialized in funding and organizing municipal infrastructure and public transportation initiatives throughout Illinois.

That led to a career with the Illinois Department of Transportation (IDOT), where he oversaw oversize/overweight permitting, fixed weighing stations, and public transportation. His work earned him a reputation among specialized carriers for achieving permit policy harmonization successes that carried over to other midwestern states.

After retiring from IDOT in 2012, Todd was employed with the Specialized Carriers & Rigging Association (SC&RA) in Washington, D.C., through 2020. There, he served the worldwide trade association as vice president of transportation, advocating for safe, efficient, and harmonized regulatory policies.

Todd directed SC&RA's successful effort to get the Federal Motor Carrier Safety Administration (FMCSA) to grant specialized transportation an exemption from the 30-minute mandatory break rule FMCSA's Hours of Service regulations. That exemption is still in use and benefiting the industry today.

Todd also led the SC&RA's Uniform Permit Transport 2021 (UPT21) initiative, which grew the number of states using fully automated permitting systems from 12 to 35.

At SC&RA, Todd coauthored two FHWA best-practice reports. One was Automated Permitting of Oversize/Overweight Vehicles. The other was Law Enforcement and Pilot Escorts, which also included a first-of-its-kind national training curriculum.

Todd also produced and coauthored three acclaimed specialized transportation training videos that are still used widely today. Their topics: driving, load securement, and preventing bridge hits.

He currently serves on the American Trucking Associations (ATA) Highway Policy Committee and previously served on the U.S. Department of Transportation's Emergency Route Working Group, the National Coalition on Truck Parking, The Transportation Research Board's Size & Weight Committee, and the American Association of Highway Transportation Officials (AASHTO) National Advisory Committee.