Raimondi Displays its Largest Crane at Bauma 2019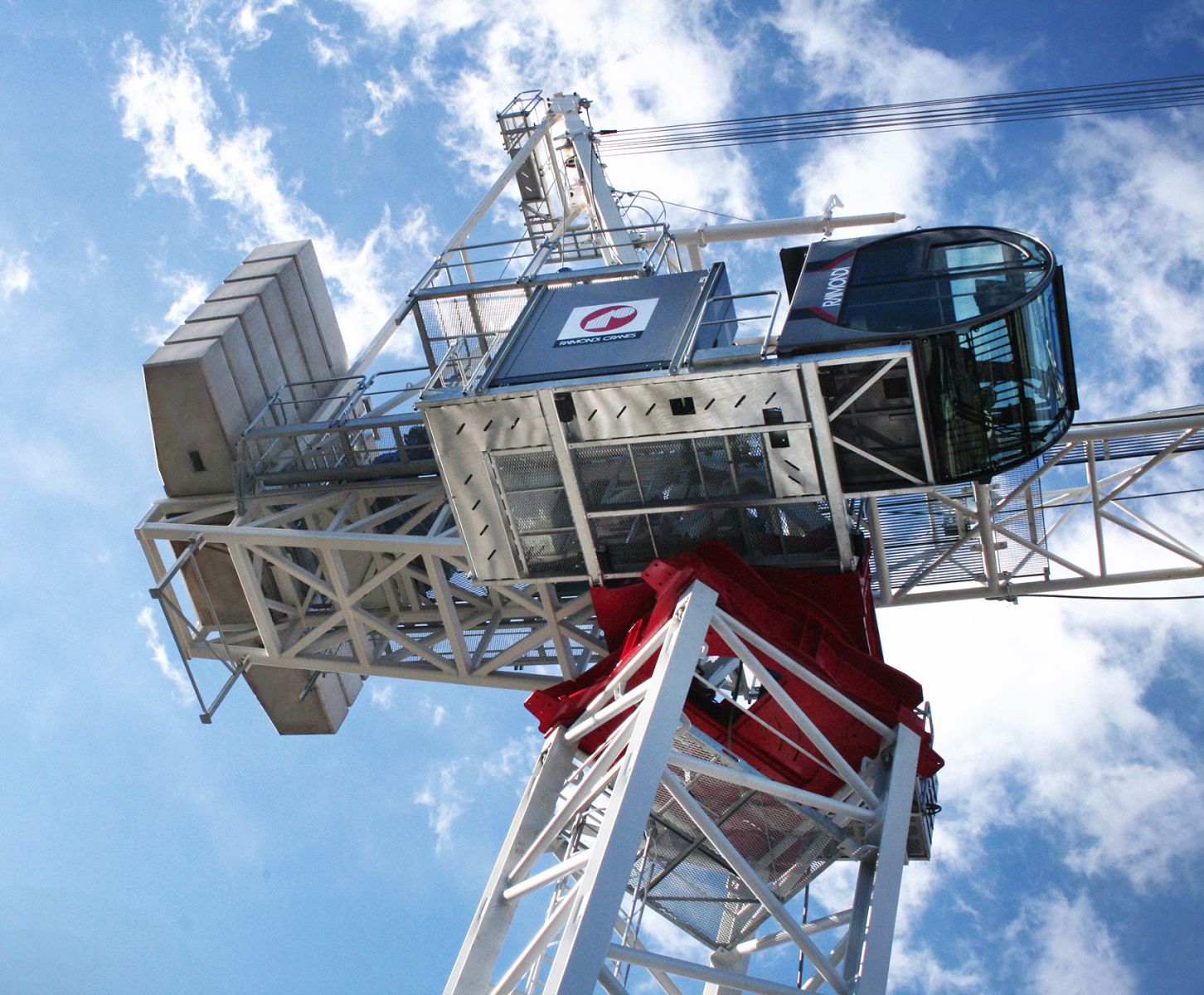 Raimondi Cranes SpA's new
LR273 luffer
April 15, 2019 - Raimondi Cranes SpA showcased three cranes onsite at Bauma 2019. The cranes included the new LR273, the LRH174, and the MRT573's slewing unit, cabin mast, and counterjib.
"As Raimondi's largest-ever crane, it was important to us that our clients could experience the strength and impressive dimensions of the machine. The MRT573 may be mounted on a GR5H tower with pin connection or on a GR6L tower with bolt connection; the latter already on show as part of the fully erected LR273," explained Eng. Domenico Ciano, COO, Raimondi Cranes. "It is worth mentioning that the LR273 and the MRT573 can both be used on the aforementioned towers without a transfer mast, a cost-effective and simple solution that we have implemented."
Raimondi's newest luffer, the weight-optimized LR273, is ideal for clients who require a machine that is easy to install and boasts a strong load curve and big drum capacity. The company suggests that this crane is a good option for customers that need an 18-tonne (19.8-U.S.-ton) maximum capacity with a lengthy jib — clocking in at 60 meters (196.8') — but aren't seeking the highest maximum tip load.
"This luffer is an excellent compromise between maximum load capacity and maximum tip load. Its parking radius is a major asset to clients working in congested and highly built-up areas," said Eng. Mauro Masetti, chief commercial officer, Raimondi Cranes.

The LR273 in its standard configuration can work in two, three, and four falls, while a single-line extension will be offered as an optional add-on. The crane's main hoist comes in two versions both with an optional emergency brake: 67kW and 86kW (90 hp and 115 hp).
A core characteristic, the luffing movement is smoothly delivered via a 75kW (100-hp) motor, while end users will appreciate the control and personalization of the inverter-driven slewing and counter-maneuver capability.
The third crane shown at Bauma, Raimondi's luffing hydraulic LRH174, is a 10-tonne (11-U.S.-ton) hydraulic luffer with a tip load of 2,225 kg (4,905 lbs.) in Ultra-lift mode with two falls. The crane can also be used with one fall, which allows for a maximum capacity of five tonnes (5.5 U.S. tons) and a tip load of 2,475 kg (5,456.4 lbs). In addition to the cranes, Raimondi also showcased the SL20-TC Crane Lift and the Deluxe R16 crane cabin onsite.