Retirements, Promotions Bring New Leadership to ITI Tech Services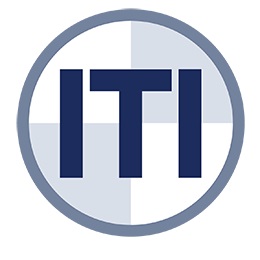 July 27, 2022 – After 10 years with ITI as an instructor and technical director, Joseph Kuzar, will be fulfilling a lifelong dream serving his country at Los Alamos National Labs, in New Mexico.
"Prior to beginning my career in hoisting and rigging as a mobile crane operator, I had enlisted in the U.S. Navy with the hopes of being a nuclear engineer on fast-attack submarines," said Kuzar. "My dream was cut short as I was disqualified from military service due to medical reasons. I've never lost hope that one day I would be able to fulfill my dream of serving my country in some capacity, and now I stand at the confluence of that dream and my career as a hoisting and rigging professional. I would like to thank the Parnell family for their trust and the opportunity to work with ITI over these last 10 years. It has been my absolute pleasure."
Zack Parnell, ITI president and CEO said, "Joe has made such a significant contribution to ITI over the last 10 years. His legacy will be felt for many years to come in our curriculum, simulators, online courses, the growth of the instructor team, and the customers we have served."
Leading up to the retirement of Mike Parnell, Co-founder of ITI, Kuzar took on the role of assistant technical director from 2015 to 2019. He then was promoted to technical director, overseeing the quality and delivery of instructor-led training at ITI.
ITI is organized into seven departments: Administration, Studio, Marketing, Sales, Operations, Technical Services, and Customer Success. Over the past 20 years, Judy Chenoweth served in nearly all of these departments. She most recently supported Kuzar as technical services manager until her retirement earlier this spring. She plans to relocate to a ranch in central Washington with her family.
Led by Tim Larson, COO and SVP of Instructor-Led Training, ITI has transitioned the technical services leadership with the promotion of five existing Instructors.
Jasen Doyle, training manager, team lead, senior instructor, program chair – Mobile Crane & Equipment Operation & Maintenance
Mike Goett, field services manager, team lead, senior instructor
Ben Gerkin, assistant field services manager, team lead, instructor, program chair – Lift Planning, Rigging Engineering & Equipment Management
Jay Dyson, senior instructor, program chair – Overhead Crane Operation & Maintenance
Justin Irwin, instructor, program chair – Rigging Applications & Inspection
ITI professional instructors serve customers from a wide variety of industry segments and regions of the world. Open Instructor positions can be found by visiting https://www.iti.com/about/careers