Revised Forecast Says 2023 Equipment Financing to Grow By 0.9%, GDP by 1.6%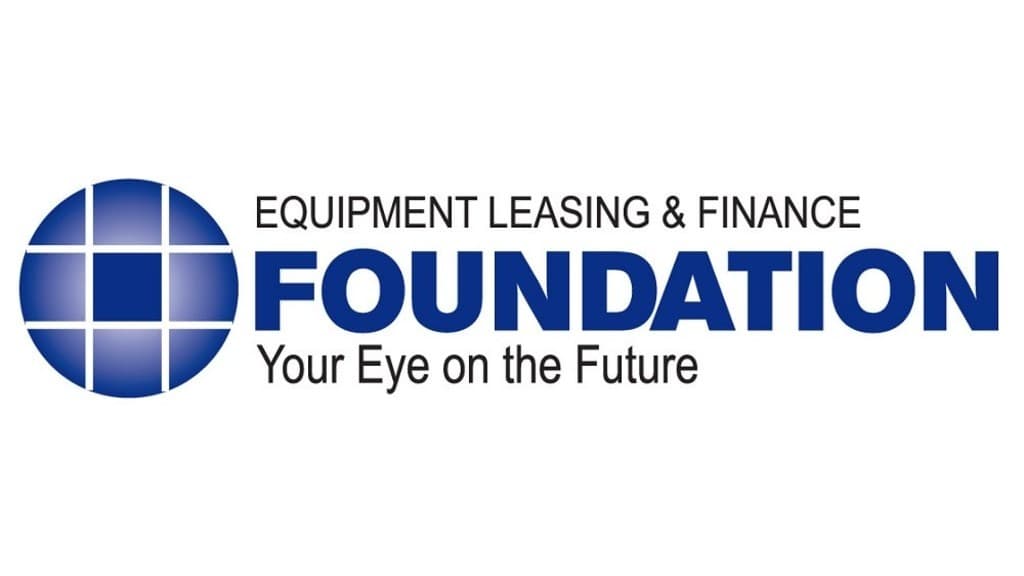 July 19, 2023 - High interest rates and slowing economic growth will continue to affect equipment and software investment as the year progresses, according to the Equipment Leasing & Finance Foundation's Q3 update to its 2023 Equipment Leasing & Finance U.S. Economic Outlook.
The report reveals that economic growth in Q1 was stronger than initially estimated, leading the Foundation to raise its annual U.S. GDP forecast to 1.6%.
However, after investment contracted in the first quarter — and with a potential recession still looming on the horizon — the Foundation revised its annual estimate for equipment and software investment growth down slightly, to 0.9%.
The Foundation's report is focused on the $1.16 trillion equipment leasing and finance industry and highlights key trends in equipment investment, placing them in the context of the broader U.S. economic climate.
Nancy Pistorio, Foundation chair and the president of Madison Capital LLC, said, "The U.S. economy posted surprisingly solid growth in Q1, and labor markets have been unexpectedly resilient to higher interest rates. Additionally, after a poor first quarter for equipment and software investment growth, it appears that the segment may have picked up a bit in Q2, and several of the Foundation's forward-leaning Momentum Monitors are in a better position today than they were earlier in the year. Nevertheless, as the report makes clear, the economic tide still looks to be going out: core inflation is still above target, financial stress is rising, and labor markets are likely to weaken substantially later this year as the effect of high interest rates sets in. While a so-called 'soft landing' is still possible, a mild recession beginning by year's end is still the most likely base-case scenario."
Highlights from the Q3 update:
The U.S. economy has been stronger than anticipated driven by a robust labor market and resilient U.S. consumers. Inflation has improved but remains above target, and a looming credit crunch and slower global economic growth remain significant headwinds.
Equipment and software investment growth is struggling amid volatile industry conditions at the midway point of 2023 after decreasing by 4.5% in Q1. Although conditions may have improved somewhat in Q2, they are far from ideal. As a result, the annualized growth forecast for equipment and software investment is just 0.9%.
The manufacturing sector's measures of activity have held firm in recent months with solid production and sales in Q2. However, several leading indicators point to weakness later this year, including reduced demand from abroad, though the recent boom in manufacturing construction is a notable exception that should continue.
Main Street has held its own during one of the most turbulent periods in recent economic history. However, a growing share of small firms are reporting weaker sales, tepid capital investment plans, and rising borrowing costs. The looming credit crunch expected later in 2023 is likely to disproportionately impact small businesses.
The Federal Reserve held interest rates steady at its most recent meeting, the first such pause in the current tightening cycle. However, Chair Powell and the FOMC have made it clear that their work is not done and that additional rate hikes are likely later this year.
The Foundation-Keybridge U.S. Equipment & Software Investment Momentum Monitor, which is released in conjunction with the Economic Outlook, tracks 12 equipment and software investment verticals. In addition, the Momentum Monitor Sector Matrix provides a customized data visualization of current values of each of the 12 verticals based on recent momentum and historical strength. This month one vertical is expanding, five are recovering/emerging, and six verticals are weakening.
Over the next three to six months, year over year:
Agriculture machinery investment growth is likely to remain in negative territory.
Construction machinery investment growth will decelerate.
Materials handling equipment investment growth will likely remain subdued.
All other industrial equipment investment growth is likely to remain muted.
Medical equipment investment growth should improve.
Mining and oilfield machinery investment growth may slow, but should remain positive.
Aircraft investment growth will continue to slow.
Ships and boats investment growth could decelerate sharply.
Railroad equipment investment growth may decelerate, but will likely remain positive.
Trucks investment growth may weaken but should remain positive.
Computers investment growth could begin to bounce back.
Software investment growth will continue to decelerate but should remain positive.
The Foundation produces the Equipment Leasing & Finance U.S. Economic Outlook report in partnership with economic and public policy consulting firm Keybridge Research. The annual economic forecast provides the U.S. macroeconomic outlook, credit market conditions, and key economic indicators. The Q3 report is the second update to the 2023 Economic Outlook, and will be followed by one more quarterly update before the publication of the 2024 Economic Outlook in December.
Download the full report at https://www.leasefoundation.org/industry-resources/u-s-economic-outlook/.
Download the Momentum Monitor at https://www.leasefoundation.org/industry-resources/momentum-monitor/.
All Foundation studies are available for free download from the Foundation's online library at http://store.leasefoundation.org/.