Ritchie Bros. Spring Auction to Feature Cranes, Boom Trucks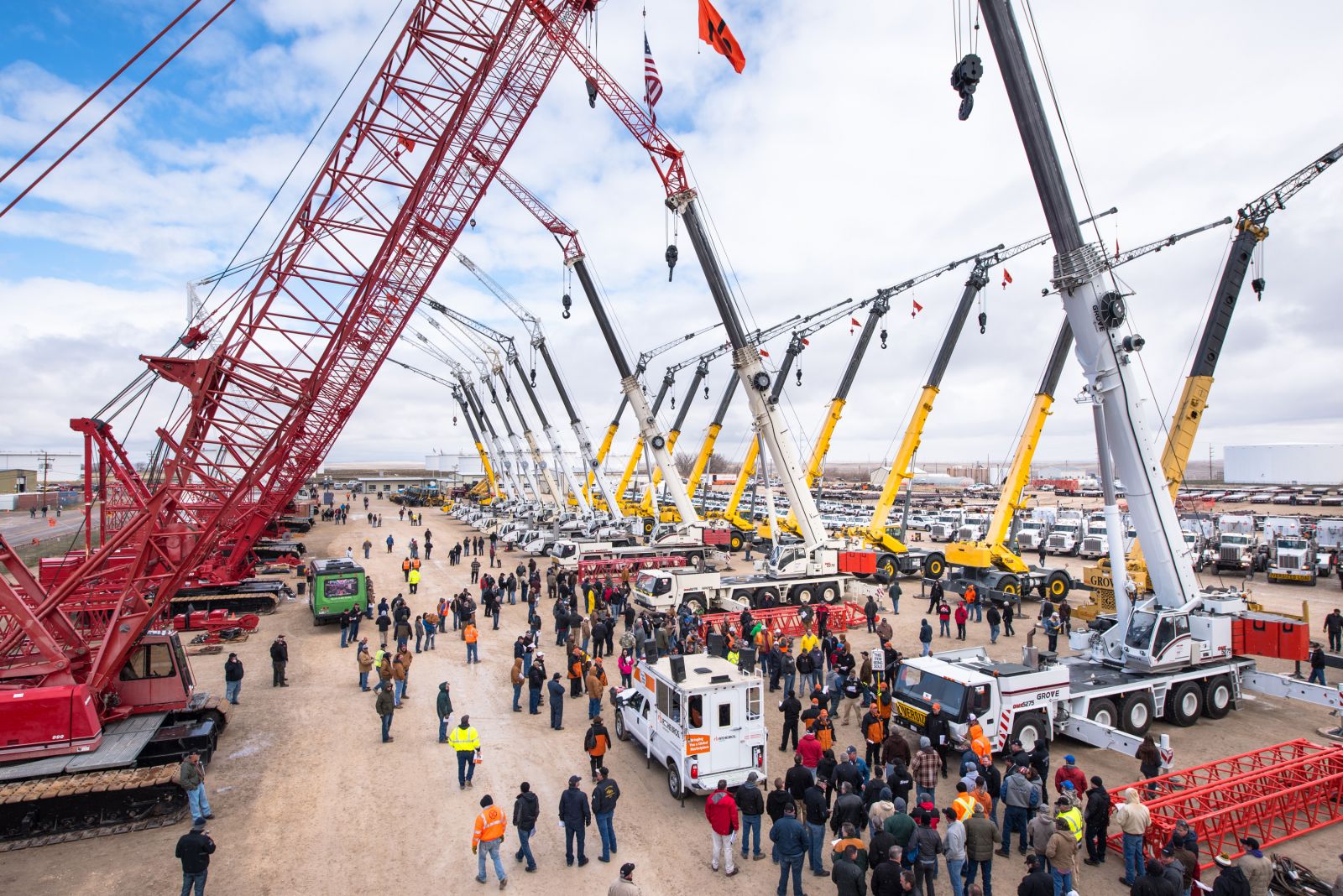 Casper, Wyoming auction in March 2015.
April 25, 2019 - Cranes and boom trucks are among more than 10,000 items Ritchie Bros., Edmonton, Canada, is amassing for its annual spring auction.
The five-day auction on April 30 – May 4 will have more than 10,900+ equipment items and trucks listed to sell, including 45+ cranes, 80+ boom trucks, 155+ aerial work platforms, 130+ flatbed trucks, a large selection of oilfield-related equipment and more.
"We have an amazing selection of equipment—growing every day—so in order to ensure a safe and time efficient sale for our customers we have added a fifth day to the event," said Trent Vandenberghe, regional sales manager, Ritchie Bros.
"I think the Edmonton April auction is the best sale of the year," said Murray Schur, owner and president of Schur Trucking. "We have more than 375 items to sell, and with Ritchie Bros., we can sell it all in one go. Most of it is low-hour gear and we've spent the time prepping it for sale, making sure it's all ready to go to work for new owners come auction day."
Specific equipment highlights include:
A 2007 Terex HC275-ton self-erecting crawler crane

Two Linkbelt HTC3140 140-ton 10x6x4 hydraulic truck cranes
For more information about the Edmonton auction, visit rbauction.com/Edmonton.