Runnion Equipment Company Opens New Facility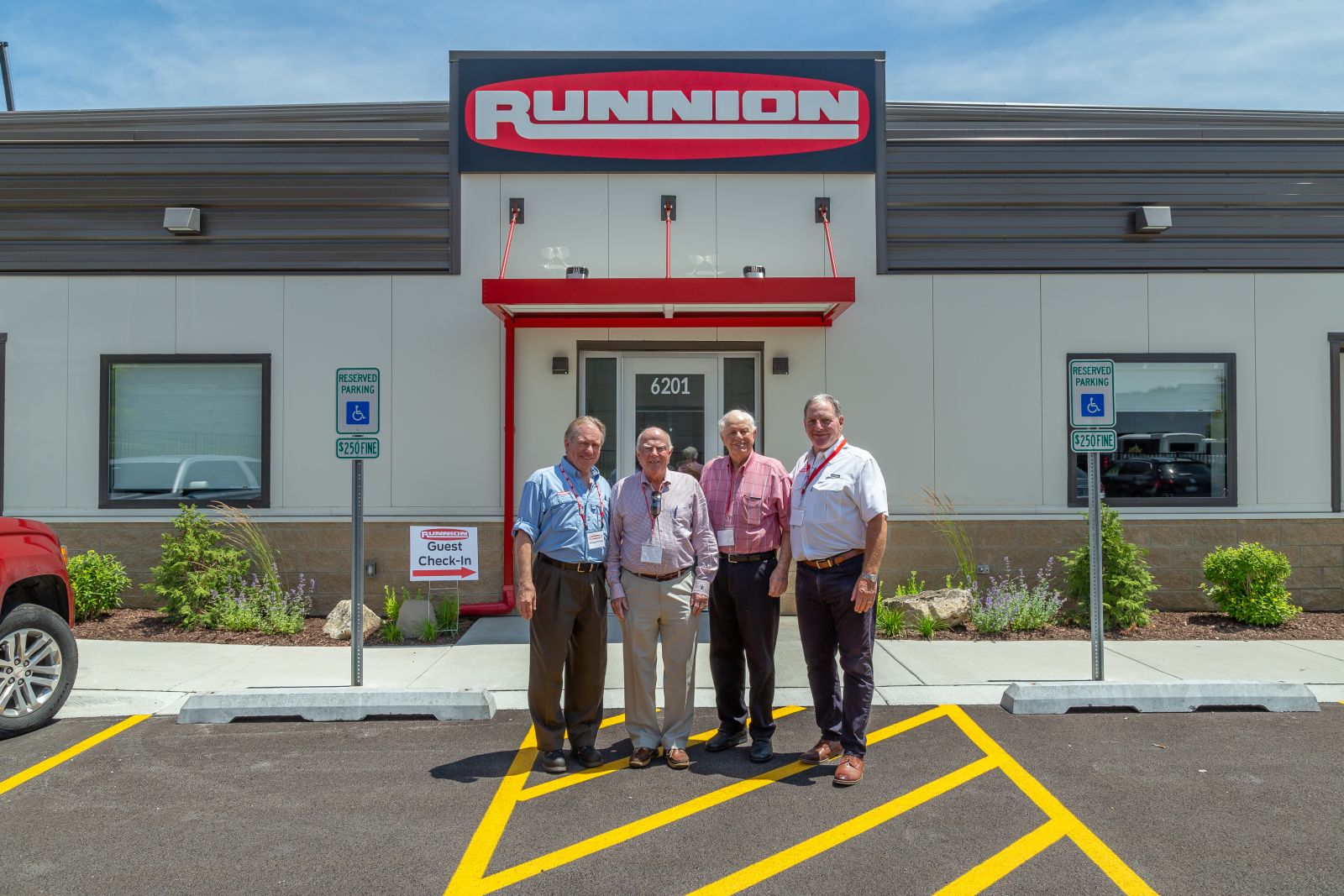 August 15, 2019 - Runnion Equipment Company (Runnion Equipment) hosted an open house to celebrate the grand opening of its new facility, officially marking its move from Lyons, Illinois, to its new, bigger location in Hodgkins, Illinois. More than 150 customers and vendors attended the event, including representatives from National Crane and the mayor of Hodgkins, Noel B. Cummings.

The upgrade to the new facility was made so that the crane sales, rental, and service company could better meet its customers' demands. The grand opening marked the completion of a plan that was in the works for the last few years, and one that was much needed, according to CEO Pat Runnion.

"We were so flush with business at our old facility in Lyons that often times we couldn't handle all the requests," he said. "We made this move to the larger facility so that we could have more service bays to best serve our customers, and so our employees could have the best working conditions possible. We're excited to finally be here."

The new facility is situated on 6.8 acres of land and features a 37,400-sq.-ft. building with 17 service bays, one wash bay, and more than 2,400-sq.-ft. of space dedicated to parts storage. Another 8,000-sq.-ft. is set aside for office spaces. Runnion said this is a big upgrade from its old facility where space was scant — previously the company rented three lots just to park equipment it was servicing.

"This move helps position us for long-term growth because we are able to service more equipment and have more machines on hand to rent and sell," Runnion said. "This facility is top of the line, and we built it with our customers and employees in mind. We wouldn't be here today without all their hard work and dedication."

Runnion Equipment is a long-time National Crane dealer. Pat Runnion's dad, Earle, began a relationship with National Crane when he founded Runnion Equipment in 1975. He bought the second National Crane boom truck that was ever built back in 1963. It is still fully operational and is proudly on display in front of the new facility.

"A majority of our business has always been National Crane, and it will remain that way for the foreseeable future," Runnion said.