Samson's New 'Classroom' Offers Expert Online Education About Rope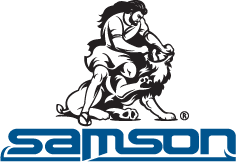 Feb. 23, 2021 – Rope expert Samson has launched Classroom, an online education site developed to bring Samson's expertise to end users.
The online education modules focus mainly on utility, mooring, and workboat applications, but a check of the site shows that it also includes several classes about splicing and other universally applicable rope skills, too.
The average cost of a class appears to be $125 to $150.
Samson's announcement of Classroom says that it developed the program because providing real-world training to keep workers informed of best practices in high-performance ropes is crucial to success and operational safety.
Classroom's virtual learning is available 24 hrs. a day anywhere around the world. Its more than 30 courses cover rope-related topics like handling, inspection, fabrication, and installation. The courses feature reliable information from rope experts and include knowledge checks to confirm the material has been learned.
Additionally, Samson's splicing certification curriculum offers remote certification for a variety of splices including 3-strand, 8-strand, 12-strand, and double-braid lines.
The curriculum is assembled from the most comprehensive knowledge base available in the world. Whether it be for personnel onboarding, specialized training, or refresher courses, Classroom ensures consistent and comprehensive training. Courses are delivered using video presentations, comprehensive training guides, and downloadable content – and managers can see the progress of each learner and review their training and certifications with competency management capabilities.
Samson and Samson's strong global distribution network continue to offer customized in-person and remote training. Whether via videoconference, at job sites, customer facilities, or Samson headquarters, instructor-led training programs can cover a host of topics.
Learn more at Classroom