Sarens Adds 275' Tadano Boom Booster for High-Reach Wind Work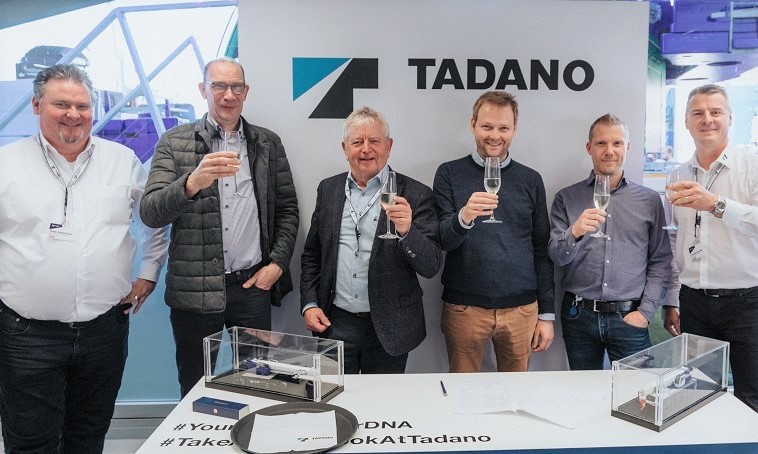 Jan. 10, 2023 – Sometime this month, lifting specialist Sarens will take delivery of a 275.5' (84m) Boom Booster Kit that enhances the reach and capacity of a Tadano CC 38.650-1 lattice-boom crawler crane.
Available for purchase worldwide, the Boom Booster Kit was one of Tadano's featured products at last fall's Bauma 2023 trade show in Munich, Germany, where Sarens ordered it.
"The 84-meter (275.5') Boom Booster Kit will enable us to significantly increase the lifting capacities and reach of our Tadano CC 38.650-1 so that we can take care of jobs that would have otherwise required a considerably bigger crane," explained Jan L. Sarens, trade director at Sarens Equipment.
The Boom Booster enables the 715-USt CC 38.650-1 to make lifts that would normally require a crane in the 825-USt class.
In many cases, the Boom Booster gives the CC 38.650-1 crucial cost advantages and a competitive edge.
"Since the Boom Booster not only improves the crane's performance, but also its cost-effectiveness, our investment will pay for itself very quickly," said Sarens.
Sarens will use the Boom Booster to erect wind turbines with high hub heights. Its first jobs are scheduled for April in the Netherlands and Germany.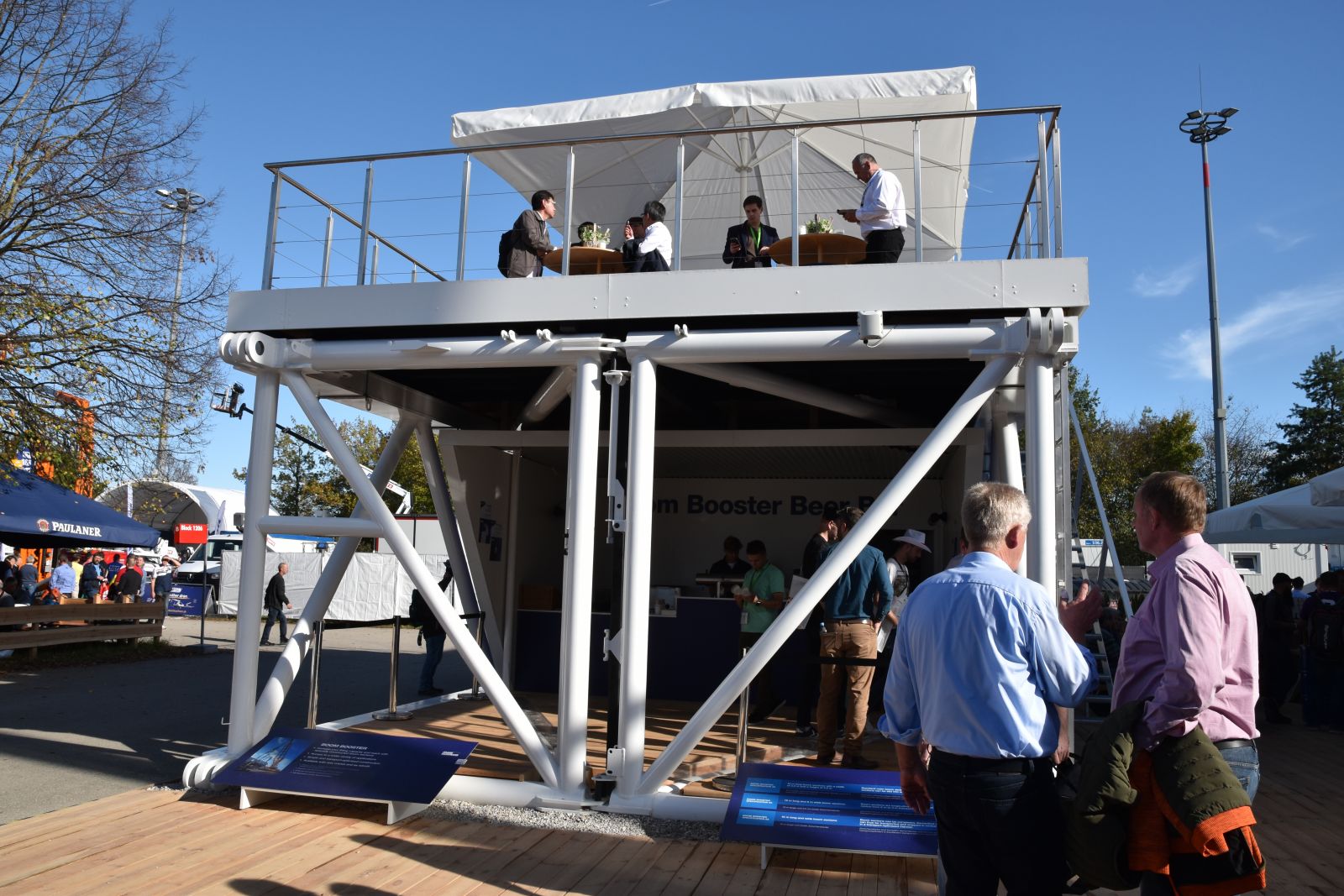 Caption for Order-Signing Photo: From left: Uwe Schlicher (Key Account Senior Sales Manager, Tadano) - Hendrik Sanders (Research & Development Manager, Sarens) - Marc Sarens (Director, Sarens) - Jan l. Sarens (Equipment Trade Director & Board Member, Sarens) - Stijn Sarens (Key Account Manager & Board Member, Sarens) - Christian Eickstädt (Retrofit Manager, Tadano).
Caption for Bauma Display Photo: At Bauma, Tadano used sections of Boom Booster to form a two-story structure with a bar on the first level and a deck on top.