Scheuerle's Newest UltralightCombi Modular Vehicles Handle Heavier Loads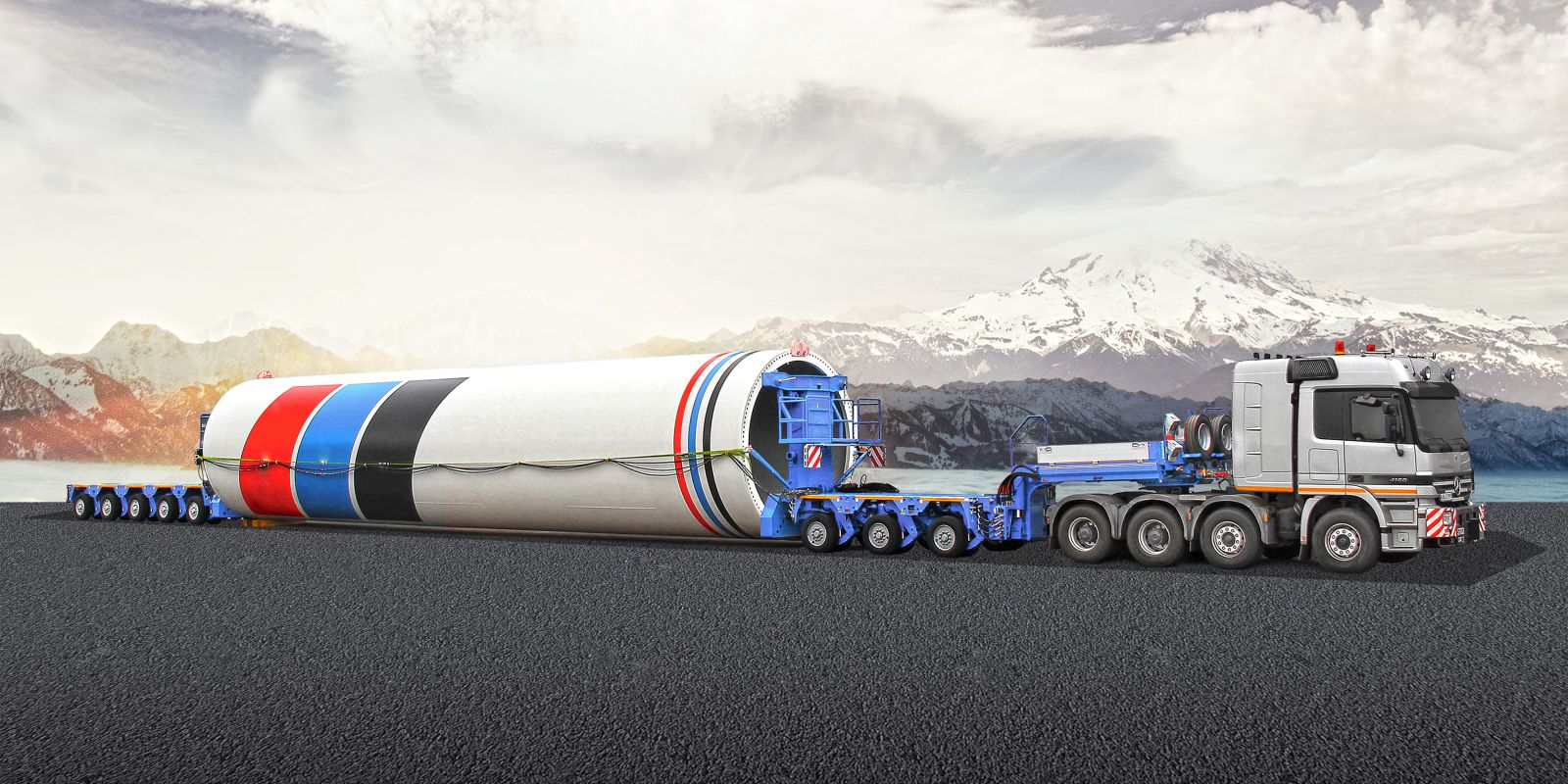 Feb. 4, 2021 - Scheuerle's newest versions of its UltralightCombi now offer higher axle loads and also allow the 5+7 axle-line combination for higher payloads.
The new units can be combined with existing transport equipment, allowing users maximum versatility.
The modular platform vehicles of the UltralightCombi U10/U11/U12 series from Scheuerle, a subsidiary of the Transporter Industry International Group (TII Group), have been weight-optimised for an excellent payload-to-weight ratio.
Now, Scheuerle engineers have optimized the design further and have lowered the vehicles' operating costs.
The significantly increased bending moment makes it possible to drive more axle lines. Up to now, the combination of a front bogie unit with four pendulum axles, one deck bridge and one rear bogie with six axles has been possible (combination description: 4+6). Now it is possible to use 5+7 axle lines. The two additional lines allow an even heavier payload.
Increased Axle Capacity
With a permissible axle load of up to 14.7 USt at 15.5-49.7 mph, the U11 version can handle particularly high payloads. Off road, axle loads of 16.2 USt at up to 15.5 mph and 19.1 USt at 6.2 mph are possible.
With a total width of 8.37', the platform vehicles of the U10 and U12 series are easily roadable. Also, that width allows use of ferries or other width-critical facilities or routes.
Proven Assemblies
In the course of the vehicle overhaul, TII design engineers also attached great importance to reducing the number of component variants as well as using components from the other Combi series vehicles. This offers customers a number of advantages.
For example, the new UltralightCombi platform trailer is equipped with the pendulum axles of the EuroCompact models along with the steering of the InterCombi vehicles, components whose reliability has been tried and tested for many years. The gooseneck is now largely identical to that of the EuroCompact low-bed semi-trailer. As a result, this means that the continuous fifth-wheel load adjustment of the EuroCompact vehicles is also available for the UltralightCombi series.