Schuster Concrete Construction Commissions First Potain MDT 809 in the U.S.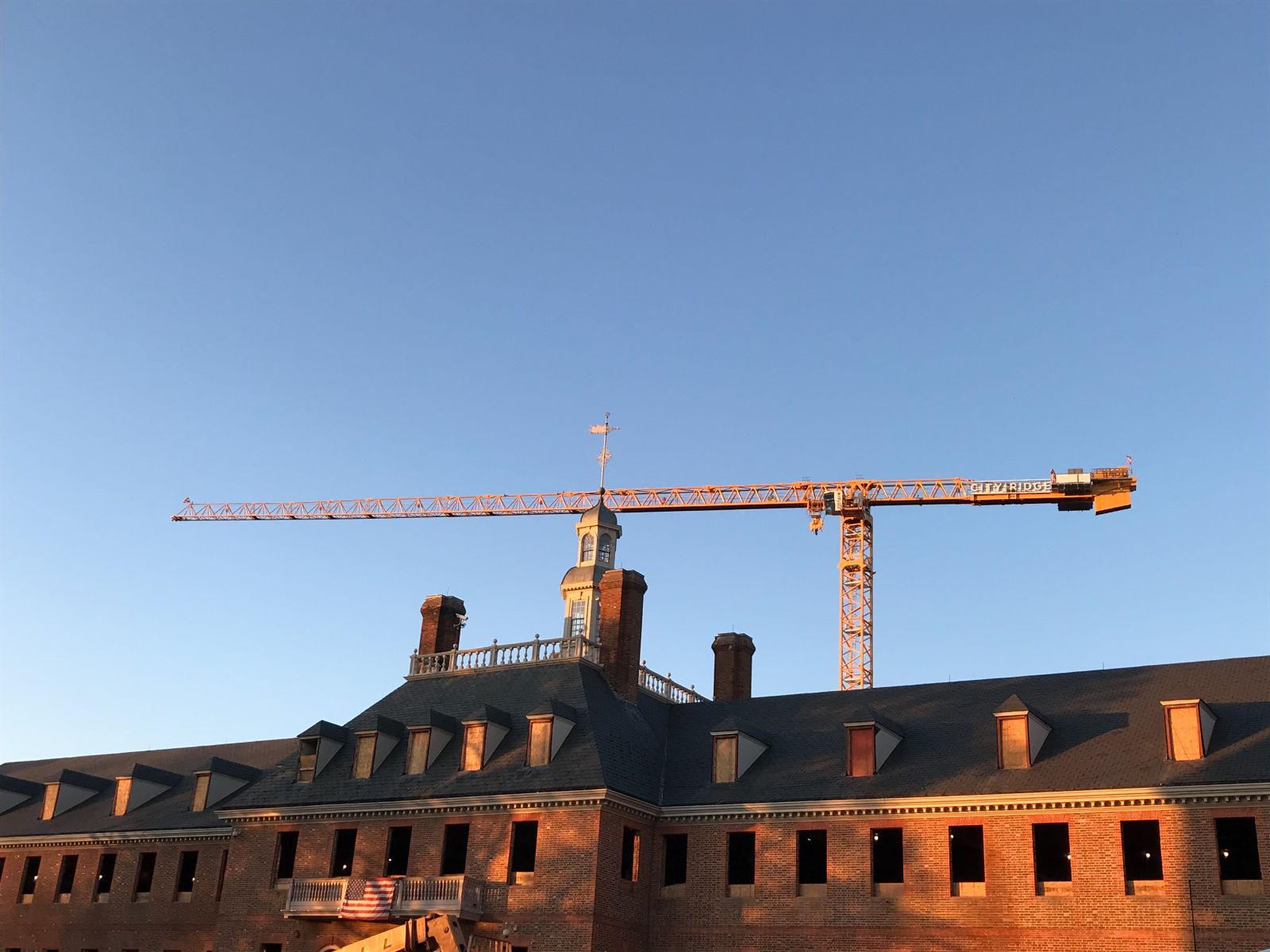 Jan. 29, 2020 - The first Potain MDT 809 in the United States is working in Washington, D.C.
Launched last April at Bauma 2019, the new Potain crane has been purchased by Schuster Concrete Construction, Owings Mills, Maryland. It is helping build the City Ridge development, a project to redevelop the former Fannie Mae headquarters into an urban village.
One of Potain's largest capacity cranes, the MDT 809 M25 is ideal for this job because of its exceptional load charts, its tip capacity, and its up-and-over reach, which all save Schuster time.
The crane's 214' height, 27.6-U.S.-ton maximum capacity, and 9.1-U.S.-ton capacity at a 262' radius let Schuster make lifts over the historic building currently on the property in order to build other buildings that will be on the site. The MDT 809 M25 helps pour concrete and move rebar and forms.
"The material isn't much heavier than what we usually use, but with the MDT 809 M25, we can move much larger amounts at a time, which enables us to be way faster and keep pace on the schedule that we have," said John Bildstein, manager of special operations at Schuster. "The MDT 809 M25 definitely plays a critical role in improving our efficiency on the jobsite."
Thanks to Manitowoc's topless design, the crane was assembled in just 3.5 hours once the turntable had power. Bildstein highlights that the MDT 809 M25 can also be dismantled much more easily, since it can be taken down in smaller pieces than other tower cranes. Also, the topless crane design allows more clearance between the MDT 809 M25 and other cranes on site.
"Potain is the only brand that has a topless crane design combined with excellent load charts like the MDT 809 M25," Bildstein said. "We also chose the Potain because almost our entire fleet consists of other Potain models, and we are comfortable deploying the equipment on any job. Also, over the years, we have received excellent customer service support from Manitowoc."
The City Ridge project includes construction of 652 residential units, a 150-key hotel, 153,000 sq. ft. of retail space, and 62,000 sq. ft. of office space. Its estimated to be complete in early 2022.