Sclect Crane Adds Wolff Luffing Tower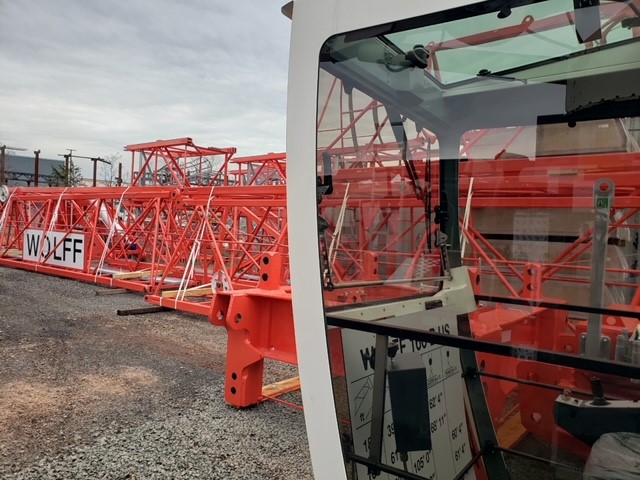 Jan. 5, 2021 – Select Crane Sales has added a Wolff 166 B luffing-jib tower crane to its rental fleet.
The new crane is located at the company's New Jersey branch and is available for sale or rental.
"The Wolff 166 B is the most compact luffing-jib crane in the 160-tm class," said Jason Mackenzie, president of Select Crane Sales. "The compact design provides cost savings when transporting and assembling. Although compact, it offers peak performance in small places and is an ideal tower for city construction."
The 166B has a maximum lifting capacity of 26,800 lbs. and a maximum tip load of 4,032 lbs. at a 183' radius. It's available with a 60 kW hoist winch and line speeds to 571' per minute.
Wolffkran's Wolff Boost crane-control software increases power by 10%.
The crane's safety devices include electronic overload protection, working-space limiter, anti-collision interface, and electronically controlled level luffing. It offers internal and external climbing systems as well as a temperature-controlled operator cab.
Select Crane Sales offers the full range of Wolffkran luffing jib, flat-top, and cross crane models.
As a stocking dealer Select Cranes also has parts and additional tower sections readily available.