SC&RA Crane & Rigging Workshop Goes Virtual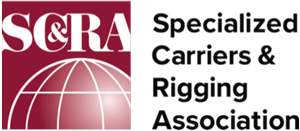 June 2, 2020 - Responding to current events and member feedback, the SC&RA has converted its 2020 Crane & Rigging Workshop into a virtual event to be held Sept. 16-17.
"Given the circumstances that our members are operating in, we are adjusting our program to meet their needs," said Senior Vice President of Crane & Rigging, Beth O'Quinn. "We are pivoting from an in-person event to a virtual one, and we're confident our members will be happy with the virtual experience."
The event will feature interactive sessions, a 3D exhibit center, collaboration with peers, and more. "Members can experience quality education sessions without the travel expense," O'Quinn said. "The Crane & Rigging Workshop has developed a reputation for delivering the year's best opportunity for learning and networking, and our virtual event will meet our member's expectations."
In coming months, the SC&RA will announce speakers, topics, exhibitor opportunities, and other information about the event.