SC&RA Moves 2021 Transportation Symposium from July to June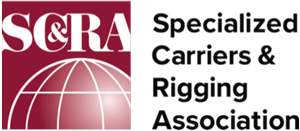 Dec. 23, 2020 - The Specialized Carriers & Rigging Association has rescheduled its 2021 Specialized Transportation Symposium in Birmingham, Alabama, from July to June.
The symposium, normally held in February, was originally moved to July because of the effect of the COVID-19 pandemic. A hotel scheduling conflict has now caused the event to be moved to June 22-24.
"With many organizations scrambling to push live events later in 2021, a scheduling mistake overbooked the hotel for our previous dates," said SC&RA director of meetings, Surian Choi. "The good news is that any current registrations will be automatically transferred to the new scheduled event. Anyone not able to attend during the new dates may transfer their registration to another company employee or request a refund by reaching out to us by May 21, 2021."