Society of Safety Pros Offers Two Free Webinars About Developments at OSHA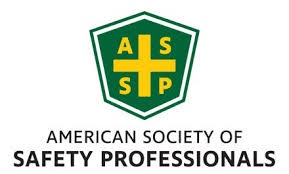 Feb. 25, 2021 – Two upcoming free webinars by the American Society of Safety Professionals (ASSP) will help educate safety professionals about recent developments at OSHA.
During the pandemic and beyond, ASSP remains a key source of accessible and relevant education that safety professionals can immediately use to create safer work environments.
"OSHA's Most Commonly Cited COVID-19 Standards" will take place from noon to 1 p.m. Central Time, March 4.
Legal experts Barry Spurlock and Todd Logsdon will discuss the standards OSHA is citing most often during inspections related to COVID-19. The panelists will explain why those standards top the list and what steps safety professionals and their organizations can take to ensure they are following OSHA guidelines to protect workers from the virus. Attendees will earn 0.10 continuing education units (CEUs).
"What Can You Expect From OSHA in the New Administration?" is set for noon to 1 p.m. Central Time March 18.
ASSP Government Affairs Committee Chair Jim Thornton will discuss what safety professionals should expect from OSHA under the Biden administration.
Thornton will review expected changes and new priorities at federal agencies such as OSHA in the coming months and how they will affect organizations and their safety programs. The webinar will also explain how ASSP is advocating for its members and the safety profession. Attendees will earn 0.10 CEUs.
Also, ASSP has posted a series of free webinars about OSHA topics.
Recorded in 2020, the webinars can be found in the Free Learning Resources section of the ASSP website.
ASSP's virtual education opportunities are delivered by leading instructors and are designed to help safety professionals stay current on best practices while dealing with shrinking travel budgets and widespread physical distancing. Many sessions are free for ASSP members – one of the many benefits of belonging to the world's oldest professional safety organization.
Get more information about ASSP's education events at www.assp.org/education.
Safety professionals are also encouraged to join ASSP in supporting OSHA's Safe + Sound campaign – a year-round effort to inspire every workplace to have a safety and health program.
The American Society of Safety Professionals helps occupational safety and health professionals protect people and property. The nonprofit society is based in the Chicago suburb of Park Ridge. Its global membership of nearly 40,000 professionals covers all industries, developing safety and health management plans that prevent injuries, illnesses and deaths.