Steel Erectors Name New Officers, Board Members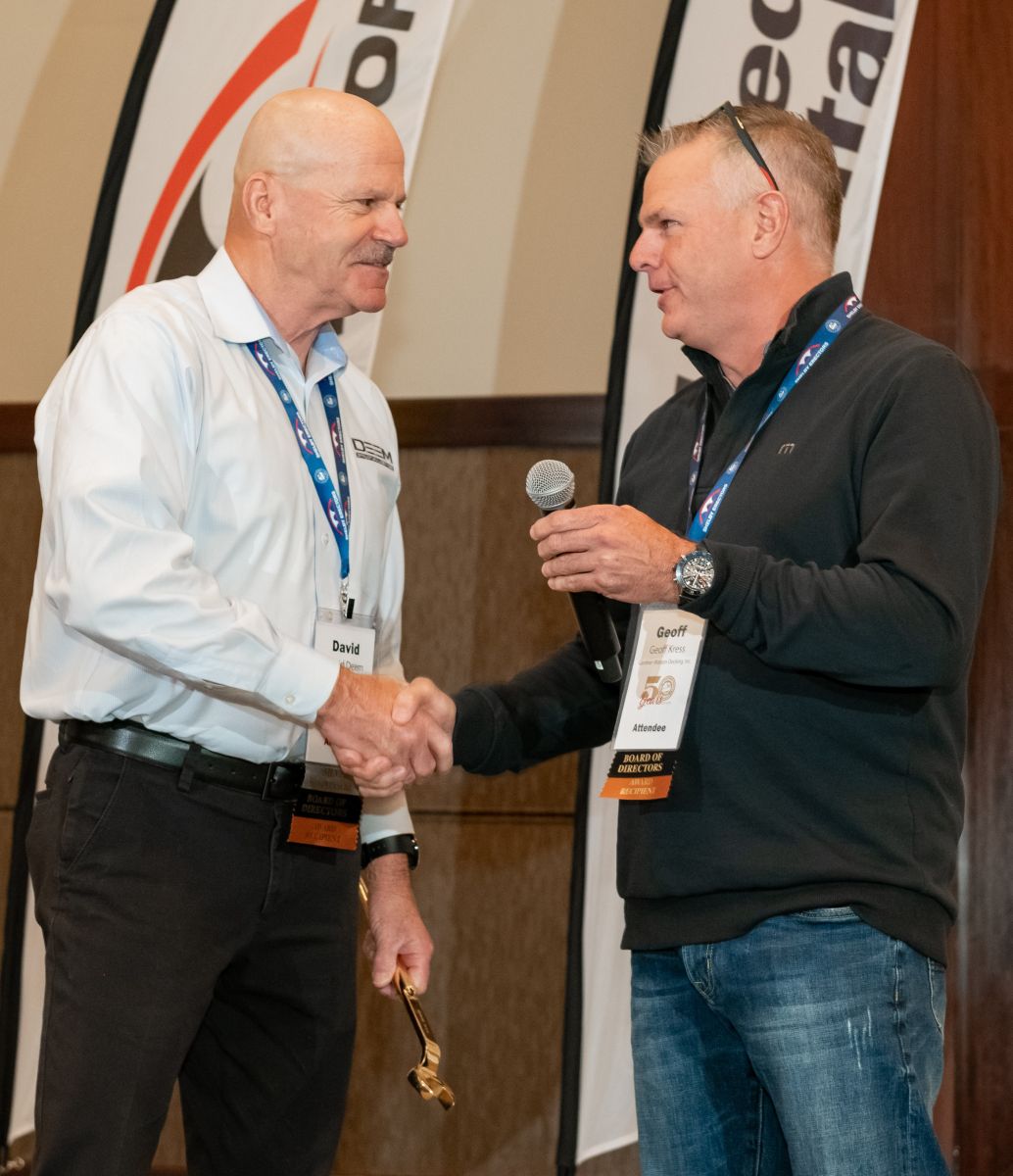 David Deem Geoff Kress
May 6, 2022 - The Steel Erectors Association of America (SEAA) has named new officers who will serve from 2022 to 2024.
The new leders were announced during the SEAA annual membership meeting April 7, 2022, in Charleston, South Carolina. The SEAA board of directors unanimously approved the slate.
"I look forward to leading a dedicated group of volunteers who have fresh ideas for increasing value for our members," said incoming president David Deem, who is president of Deem Structural Services, Longview, Texas.
He first served on the SEAA board of directors from 1998 to 2004, and again beginning in 2016. Deem is an advocate for the advancement of quality and safety standards and assisted in writing several technical publications on steel detailing.
The other officers joining the SEAA executive committee:
· President Elect - Jack Nix of Shelby Erectors, Inc., Davie, Fla.
· Industry Member VP - Chris Legnon of Cooper Steel, Shelbyville, Tenn.
· Associate Member VP - Carrie Gulajan of Construction Insurance Agency, Inc., Manassas, Va.
· Secretary - Bryan McClure of Trivent Safety Consulting, Westminster, Colo.
· Treasurer - Greg Phillips of Titan Steel Erectors, LLC, Memphis, Tenn.
Board Members approved to fill three-year terms for 2022 to 2024 are:
· David Deem
· Carrie Gulajan
· Jason McElrath of M & P Specialty Insurance, Columbia, S.C.
· Greg Phillips
· Tom Schlickbernd, Vulcraft/Verco Group, Allentown, Pa.
In addition, three board members announced their retirement from the board. Directors—Cindy Schulz, Schulz Iron Works, Inc., Ed Valencia, Derr & Gruenewald Construction, LLC, and Sherrie Wilkinson, L.R. Willson & Sons, Inc.
"Each of these individuals has shared their expertise over decades," said Deem. "Cindy was involved on the events committee for years. She often brought insightful commentary to issues the board was debating. Long-time chairman of the safety & education committee, Ed has not only been our preeminent safety expert, he was also a willing mentor to others. He was named SEAA's Person of the Year in 2014. Sherrie's knowledge of Human Resources was valued addition to the makeup of the board. A big supporter of SEAA, she cared deeply about improving the industry's work environment. She received SEAA's Person of the Year award in 2018."