Steel Erectors' Projects of the Year Show Ingenuity, Workmanship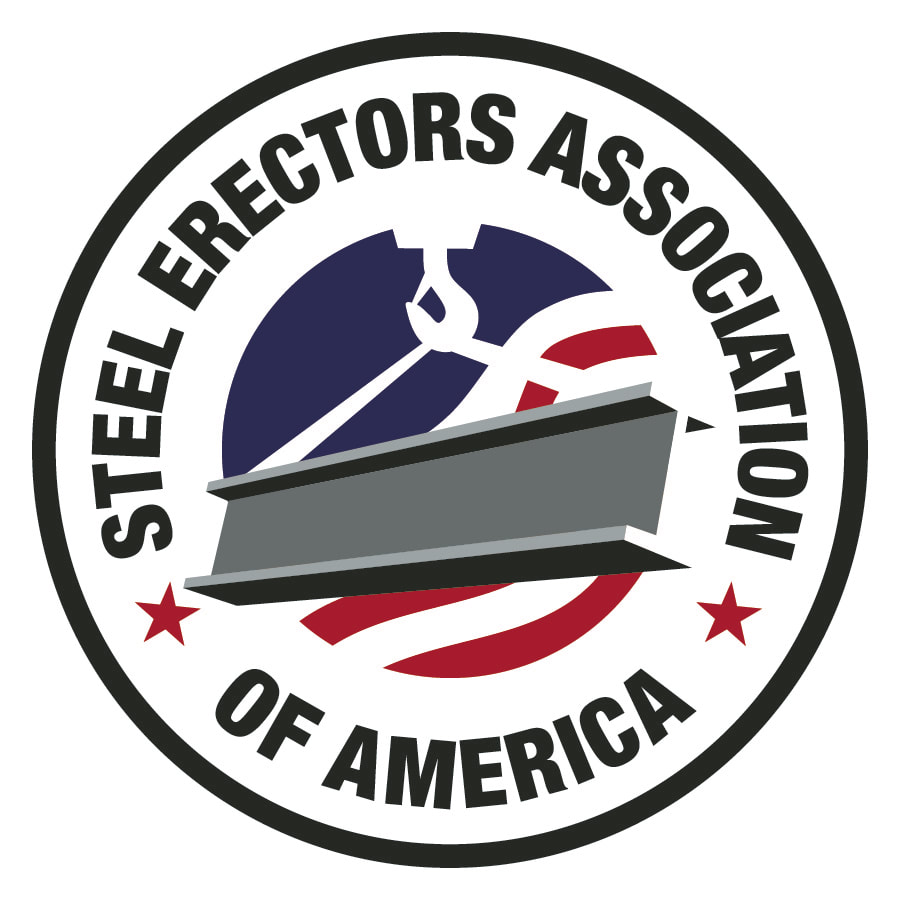 May 12, 2020 - The Steel Erectors Association of America has named six steel erection projects as winners in its annual Project of the Year awards.
One winner was chosen in each of four classes defined by the value of the erection contract. Two of the classes also saw a second project given honorable mention.
Chosen by an independent panel of judges, the winning companies received notice of their awards in March 2020 for projects that topped out in either 2018 or 2019.
"Expanding the scope of the submission criteria to a 24-month window greatly increased the number of completed project submissions we received," said Alan Sears, awards committee chairman. "This provides SEAA members with an opportunity to showcase their most interesting, and often most challenging, structural steel erection work."
Sears added, "Erectors work closely with fabrication, engineering, and general contractors in roles that often require revisiting the drawing board to customize rigging or material handling devices, collaborate on more efficient connection methods, or devise better fall protection systems to safely keep projects on schedule and on budget. These award-winning projects are good examples of that ingenuity."
Project of the Year winners:
Ropac Inc. for Troy Wellness building at Troy University, Troy, Alabama
Class I for erection contracts up to $525,000)

A Wellness Center located at the main entrance of the Troy University campus required that work be performed with as little disruption as possible to daily activities. Space constraints and flooding made execution even more difficult. According to the judging panel: "The curved hung running track, the radiused members of the rotunda, and the 115' trusses were some of the unique components on this project."
Williams Steel Erection Co., Inc., for Ballston Quarter Pedestrian Walkway, Arlington, Virginia
(Class II for $525,000 to $1 million)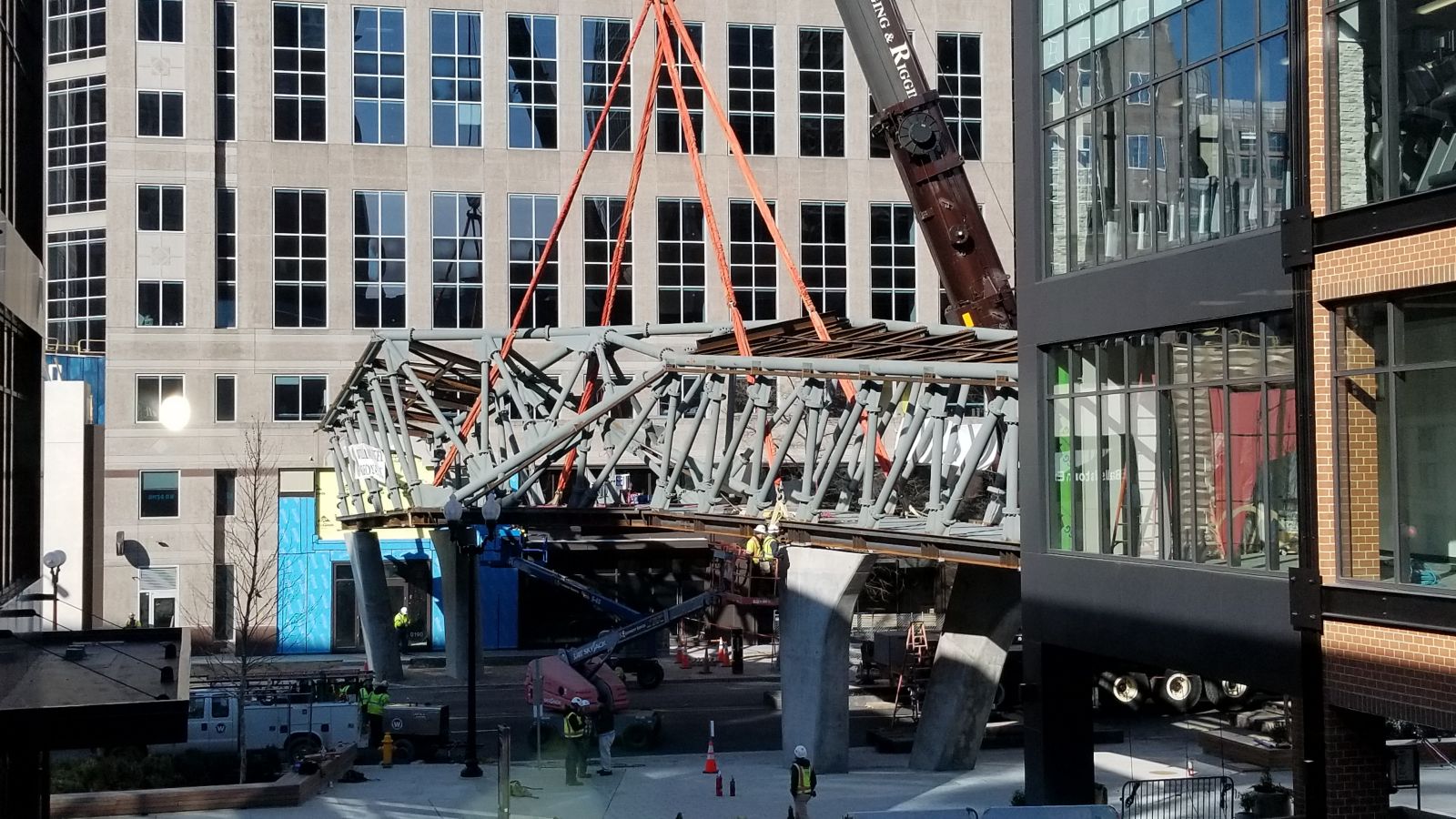 The Ballston Quarter Pedestrian Walkway is a 145 ft. long, 100-ton bridge with no symmetry. It changes direction twice is made of exposed pipe. Public safety was a major concern, with little room to work on the signature feature over a busy four-lane road with no center pier. The judging panel reported: "Planning was key on this project. Williams Steel Erection Company was able to successfully propose and implement an alternate erection plan to accommodate the complicated geometry and urban setting."
Alliance Riggers & Constructors for Bel Air High School, El Paso, Texas
(Class III for $1 million to $2.5 million)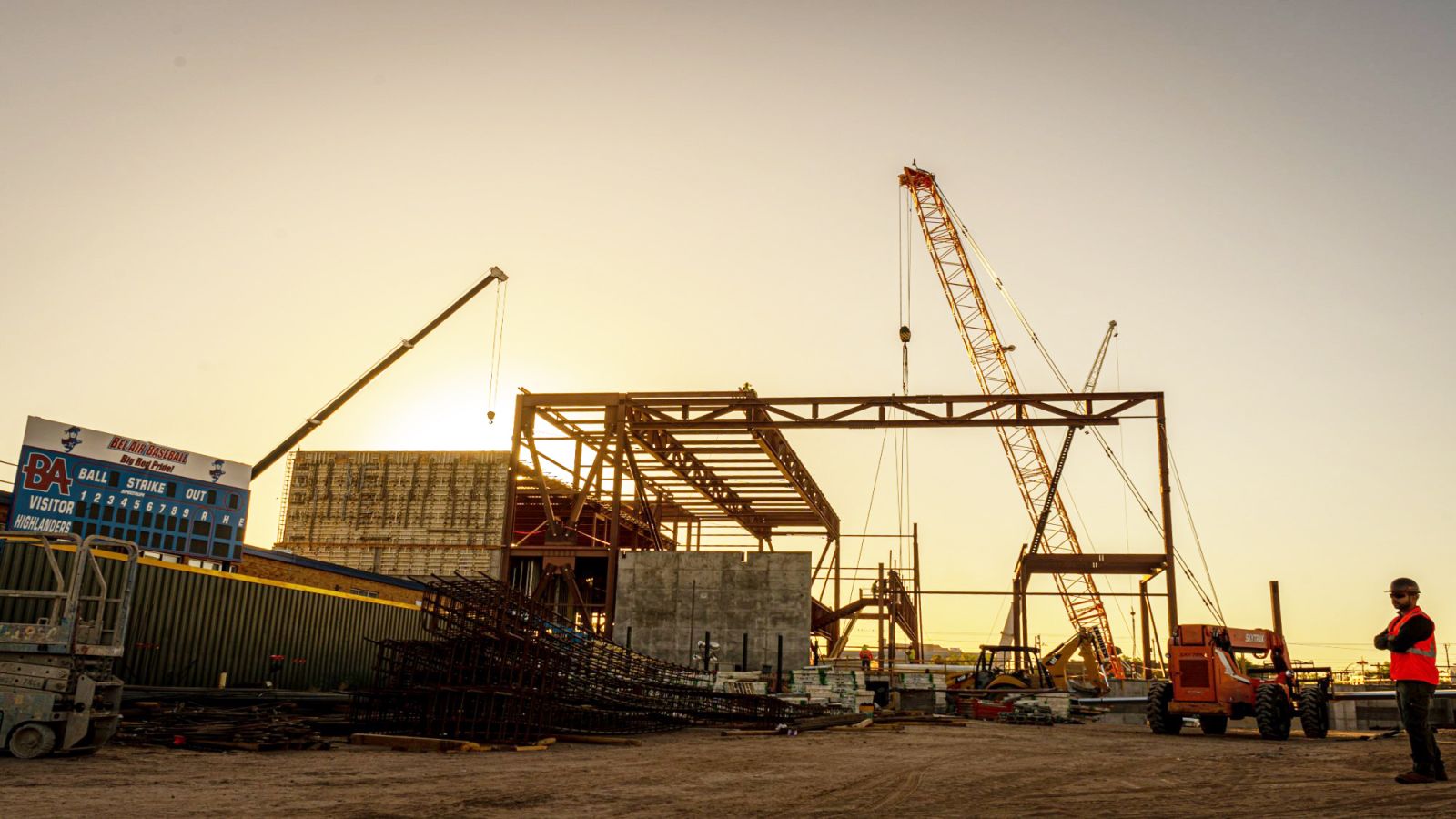 A new multi-level arts and sports complex for Ysleta Independent School District replaced an existing single level gym within the same restricted location. "Long spans and heavy trusses defined this project. Floor trusses were 127' long, and roof trusses were 177' long, weighing up to 60 tons each. Temporary bracing and guying were also critical components of this project," summarized the judging panel. Successful execution required close coordination with the fabricator and engineering firms to properly plan erection and fabrication sequencing.
Peterson Beckner Industries for Kinder Building at Museum of Fine Arts, Houston, Texas
(Class IV for over $2.5 million)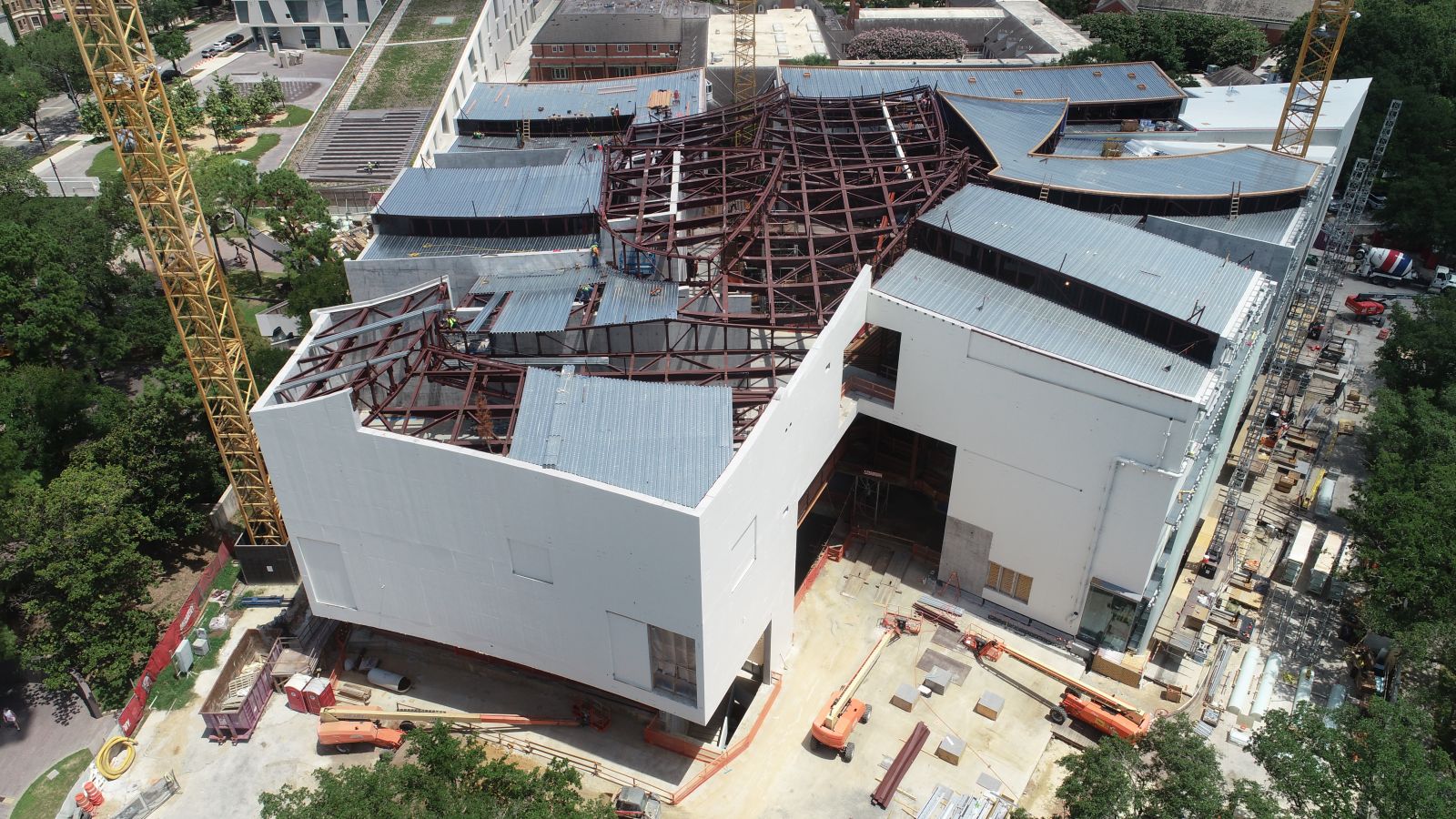 "There is nothing ordinary about this structure," said the judging panel of the Museum of Fine Arts, Kinder Building. Floor framing consists of two levels of geometrically complicated heavy wide flange composite structure. The roof is an intricate weaving of sloped and swept pipe trusses, infilled with sloped and rolled wide flange beams to form a network of concave roof sections. Primary challenges included erection phasing of the composite floor level framing and in-depth sequencing of the complex roof framing. In addition, development of erection procedures to ensure field fit-up and stability of the structure while under construction was critical.
Honorable Mention:
Metrolina Steel Erectors for Capital One Hall, Tysons Corner, Va.
(Class IV)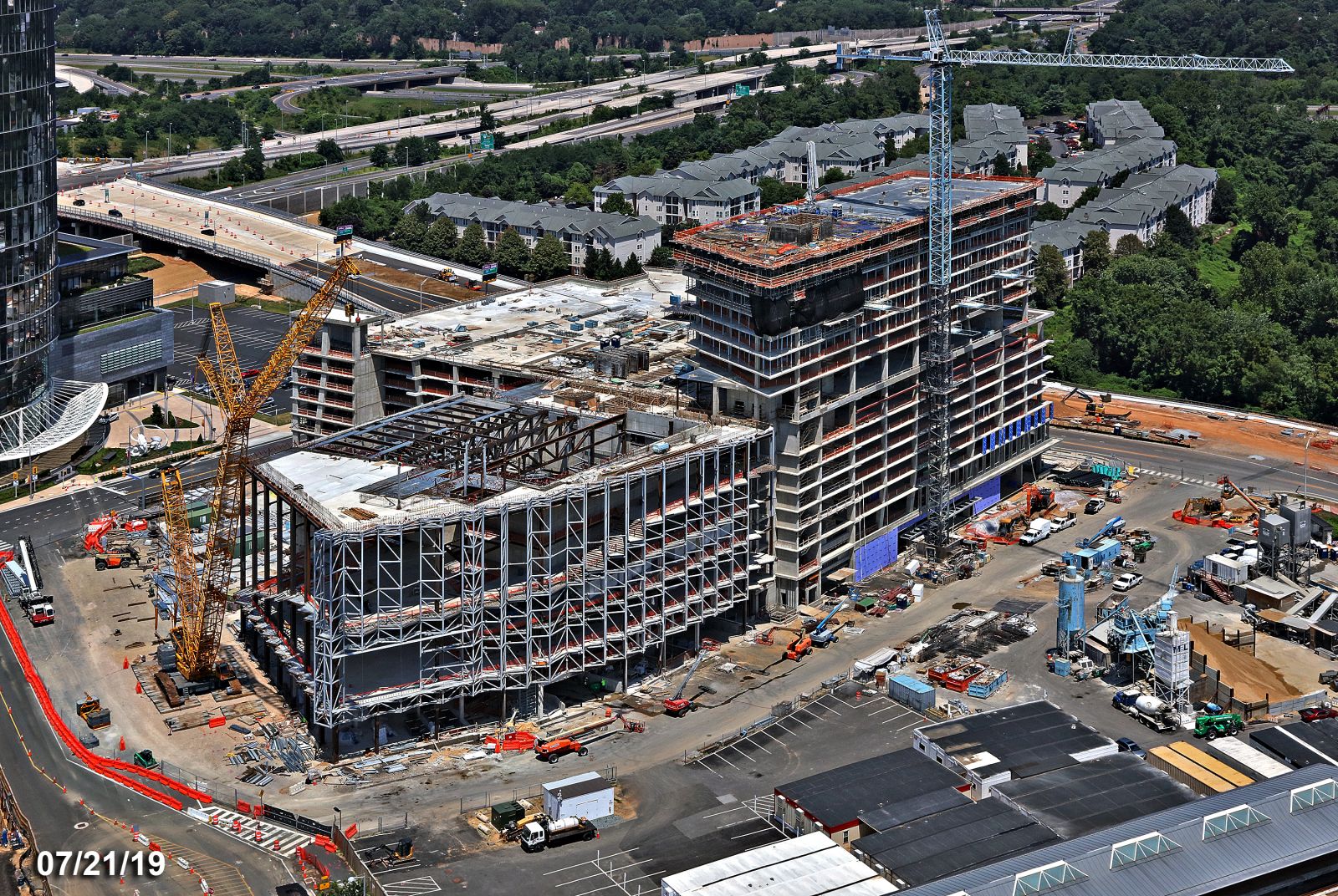 Capital One Hall will be used to host Capital One corporate events. The steel scope consisted of more than 3,000 tons of structural steel, including long and short span trusses, heavy plate girders, large box columns, grand stairs, and elaborate round pipe. During construction, the building was divided into five sections, each with its own challenges, represented by tight laydown areas, critical lifts, need for accuracy with project sequencing, and quality control for ease of field assembly of shop-built pieces.
Empire Steel for Holocaust Museum, Houston, Texas
(Class II)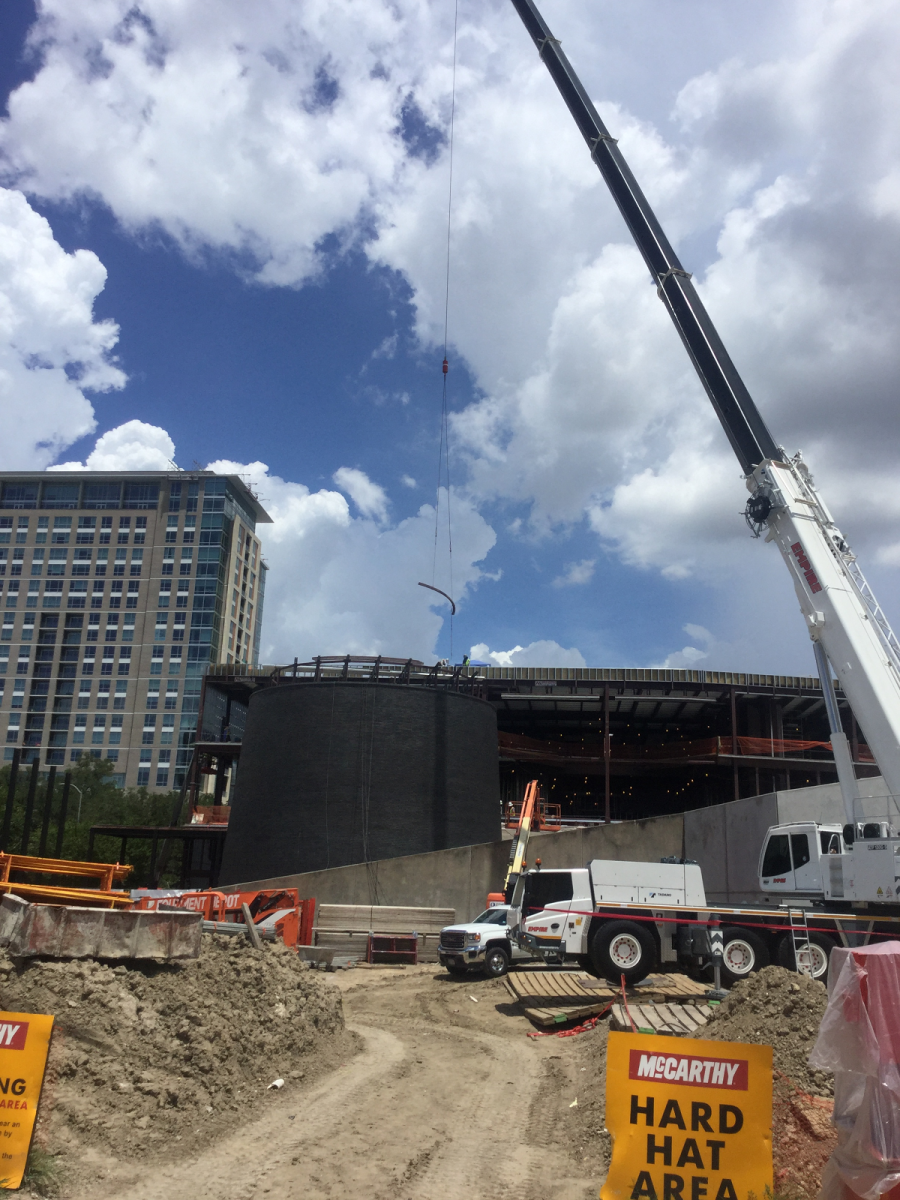 This high-profile project included tilt wall and structural steel erection around several priceless exhibits that remained in the museum during construction. Sequencing, critical crane lifts, and noise restrictions all contributed to the challenges of executing the project on time and on budget.