Stephenson Equipment Adds New National Crane NTC55L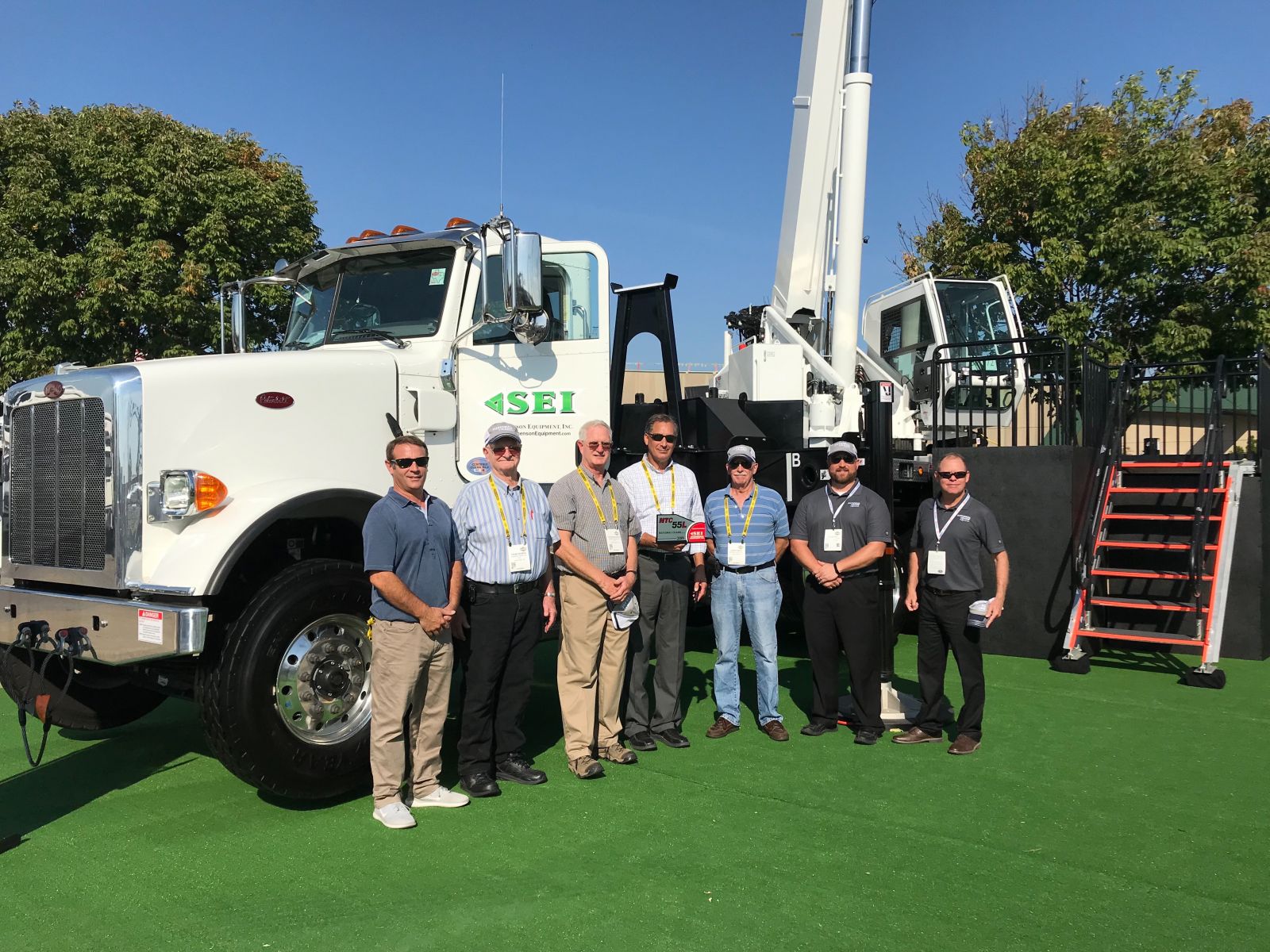 Oct. 21, 2019 - Stephenson Equipment Inc. (SEI), a Harrisburg, Pennsylvania-based National Crane dealer, took delivery of its fourth new NTC55L boom truck at the 2019 International Construction and Utility Exposition (ICUEE). According to Darin D'Ascanio, territory manager for SEI, the new crane will be attractive to customers in many different segments, including utility work, tree care, and crane rental.

"We are very excited to offer a National Crane that has a 151' main boom with a 36' lattice jib," D'Ascanio said. "The NTC55L's long reach capability, plus the quality that customers come to expect from National Crane, are unmatched in the industry."

SEI celebrated the new addition to its fleet with two of its most reputable customers: Bob's Crane Service and Bauman Crane. Both companies own several National Cranes and both have new 2020 NTC55Ls on order through SEI. The two companies used the ICUEE show as an opportunity to preview the upcoming addition to their fleets.

"The NTC55L's reach is really impressive," said Rich Nichols, owner of Bob's Crane Service. "The 151' boom on a commercial chassis, combined with increased roadability and the ability to travel without special permits, will be a big benefit to our daily jobs. We offer true taxi services where we drive cranes to jobs daily, so we are also looking forward to adding this capability to our fleet."

Bauman Crane President Frank Bauman said, "National Crane is a widely recognized brand, and we have many of its cranes in our own fleet. We're excited about some of the particular features of the NTC55L, such as its ability to set up with a reduced 20' outrigger span and its focus on the operator's comfort."

D'Ascanio concluded: "With its 205' max tip height, the NTC55L makes sense for customers like Rich and Frank, who do larger tree work and service the cell phone tower industry."

To learn more about the NTC55L, click here. To learn more about SEI, click here.