Strategic Initiatives will Transform Tadano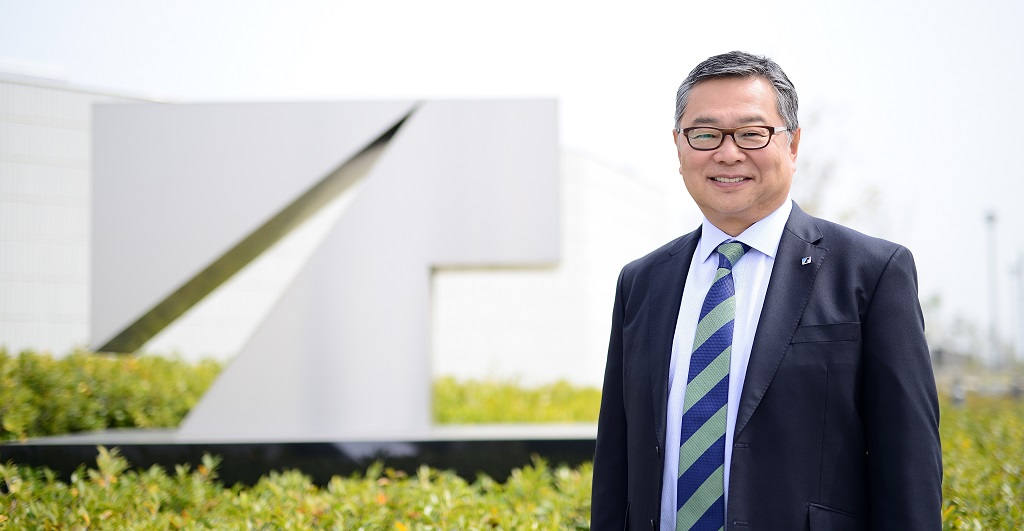 Ujiie
April 7, 2021 – In pursuit of becoming the worldwide leader in the lifting equipment industry, Tadano has aimed for strategic growth with milestones measured in decades rather than quarter by quarter.
The company invested heavily in strategic acquisitions to bring the market's leading equipment, technologies, and expertise under a unified structure to provide competitive lifting solutions to its global customers. The strategic additions of Tadano Faun, Tadano Mantis, Tadano Thailand, and Tadano Demag improved the Tadano Group's core competencies and extended equipment production and sales reach.
As the company's next transformative step, Koichi Tadano ended his tenure as president, CEO, and representative director of Tadano Ltd. earlier this month and passed the torch to current executive vice president, Toshiaki Ujiie, who becomes the new president, CEO, and representative director.
Mr. Tadano continues to contribute to the company's growth in his new role as chairman of the board and representative director. That change is another conscious signal with regard to the structural change and the current realignment of the Tadano Group, with a focus on transformation.
Accompanying this transition in leadership, Tadano announces several operational moves in pursuit of its long-term strategic goals.
Operational Realignments
With the goal to better serve customers, Tadano is currently implementing several strategic global initiatives.
In the Americas, Tadano is bringing efficiencies to the entire value chain by streamlining its business activities under a unified structure, the newly named Pan-American Operations. All commercial activities for the Tadano Group in North, Central, South American and the Caribbean are coordinated by Tadano America Corporation. Under this new structure Tadano Mantis Corporation will continue to be an engineering and manufacturing center of excellence. Commercial operations – sales, marketing, service, and parts – for the telescopic boom crawler crane lineup will be coordinated through Tadano America Corporation.

To keep up with demand for telescopic boom crawler cranes, production was also expanded beyond the factories in the United States with the addition of a European-made model contributing to the portfolio.
In Europe, Tadano started the reorganization of its operations with the goals of maximum organizational realignment, process efficiency improvements, and product portfolio modernization and optimization. That includes a restructuring of the Tadano Faun and The Tadano Demag businesses. At the same time, Tadano is reintroducing Japan-made rough terrain cranes for customers operating in the European market.
In Japan, Tadano is offering more lifting solutions by expanding sales of its all terrain and lattice boom crawler cranes manufactured at the German Tadano Faun and Tadano Demag factories.
Tadano Brand Harmonization

With the goal of offering customers an even more competitive line of lifting equipment, Tadano plans to transition to a single, unified brand as part of its long-term global strategy. The harmonized Tadano brand will be used for all cranes, replacing the Tadano (Faun) ATF and Demag AC all terrain cranes, Demag CC lattice boom crawler cranes, and Tadano Mantis telescopic boom crawler cranes branding.
With this change, Tadano will also harmonize product naming for all terrain and crawler cranes. The model names will continue to use the well-known AC for all terrain and CC for lattice boom crawler cranes in combination with axle number, metric tonnage, and a version number.
All terrain cranes:
AC +number of axles + lift capacity & engine or boom specs (if applicable) + version
Example: AC 7.450-1 or AC 4.070-1
Lattice boom crawler cranes:
CC + legacy series + lift capacity + version
For example: CC 38.650-1
Tadano plans to finalize the rebranding with the introduction of the first jointly developed all terrain crane from the Zweibrüecken and Lauf production sites in Germany later this year, bringing together the best of both worlds.
Unifying all models under the Tadano brand affords the company an opportunity to better leverage synergies, maximize economies of scale and ultimately offer customers a more competitive full line of lifting equipment.
To carry out this new vision, Tadano is further aligning and improving operations in Zweibrücken and Lauf to implement even more efficient processes as part of the previously announced restructuring concept.
Building on specific strengths, Tadano is establishing competence centers for carriers and superstructures in Lauf and Zweibrücken respectively to ensure better integration of production.
"We continue to transform the Tadano Group to more efficiently bring together the best equipment, technologies and support structure, so we are more competitive and can better contribute to our customers' success," said Toshiaki Ujiie. "Our current strategic initiatives allow us to improve innovation and significantly increase the number of new crane models introduced to the market over the next four years. In line with our core values of safety, quality, and efficiency based on compliance, these moves will bring us closer to achieving our vision of becoming No. 1 worldwide in the lifting equipment industry."