Superior Cranes Purchases Demag CC6800-1 Crane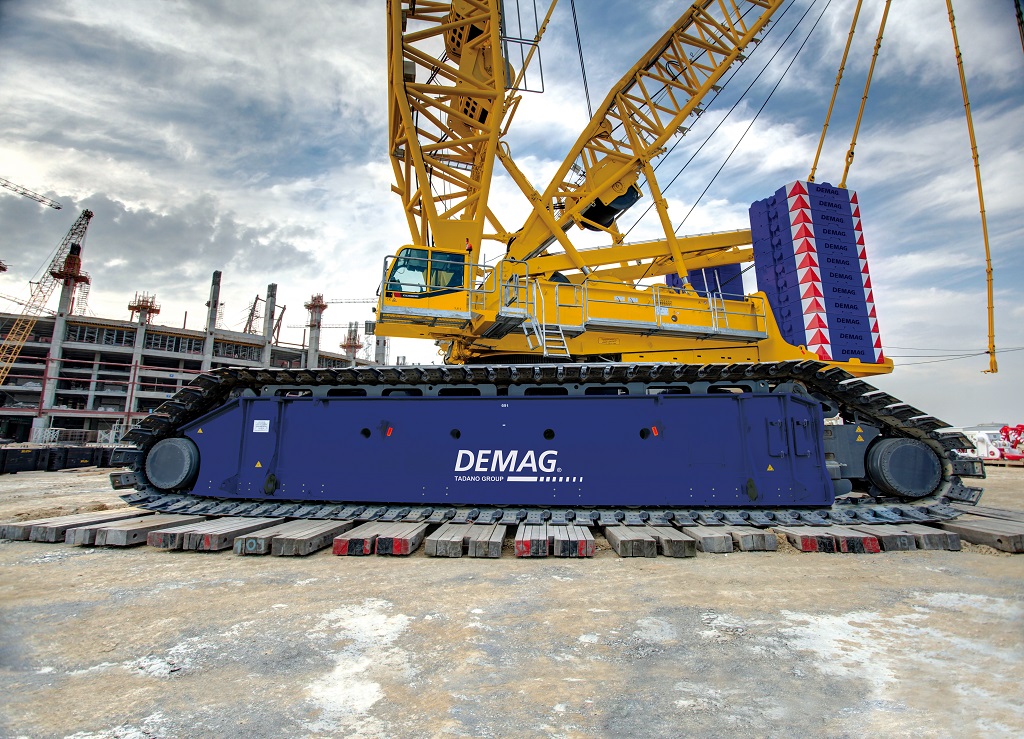 Sep. 24, 2019 – Superior Cranes Inc., Rockingham, North Carolina, has purchased the 1,375-U.S.-ton (1,250 tonne) capacity class Demag CC 6800-1 crawler crane for its operations in the United States. With few crawler cranes in this class size operating in North America, the acquisition gives the company an advantage with lifting opportunities requiring specialized high-lift capacities.
"Our Demag CC 3800-1 with its 715 U.S. ton (650 tonne) capacity previously was the largest crawler in our fleet, so the acquisition of the CC 6800-1 was a significant capacity increase for our line," mentions Joe Everett, president and owner of Superior Cranes. "The crane's design combined with the service and support provided by Demag for our other crawler and all-terrain cranes made purchasing the CC 6800-1 an easy decision."
Everett sees many opportunities throughout the U.S. for a crawler crane of this size to complete heavy lifts in the petrochemical, refining, power plant, infrastructure, and wind industries. The crane offers a maximum main boom length of 492' (150 m) and maximum tip height of 669' (204 m), making it perfect for the installation and servicing wind turbines. The CC 6800-1 sets the standard in its class with a lifting capacity of 1,092 U.S. tons (991 tonnes) at a radius of 52.5' (16 m).
While a large crane, the Demag CC 6800-1 is designed for industrial operations worldwide and maximum transportation widths are 9.8 to 11.5' (3 to 3.5 m), allowing for quick crane transport. A simplified assembly process of crane components reduces on-site rigging time and effort. The crane's exclusive Quadro-Drive on-demand system improves operating stability and allows the base to move and spin under load, increasing on-site lifting versatility. The CC 6800-1 also features Demag's innovative IC-1 control system that provides intuitive touchscreen operation.