Sure Grip Unveils New Dual-Axis JSC CAN Series Joystick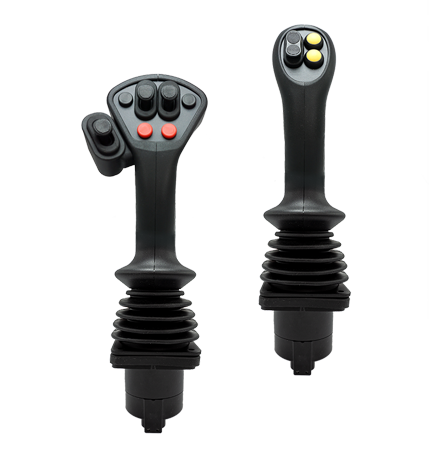 Jan. 13, 2021 - Sure Grip Controls, Victoria, British Columbia, Canada, a subsidiary of Bailey Hydraulics, has unveiled its new JSC CAN Series joystick.
The new dual-axis joystick is designed and manufactured for rugged off-road applications, with IP69K and IP67 sealing and durability testing to more than 5 million cycles or 20 million operations.
This joystick uses Hall sensor technology, and takes up minimal space below the panel. It has an integrated connector and mounting compatibility with Sure Grip's JSM joystick. Its high strength chromoly shaft is designed to operate with all existing Sure Grip handles.
"The JSC sets a new standard in design and functionality," said Mark Vandersluis, product manager of Sure Grip Controls. "This dual axis Hall effect joystick operates with all our current handles and increases our ability to support higher volume applications."
This joystick can be ordered from SureGripControls.com or by calling 1-800-831-2278.