Tadano America Welcomes New Marketing Chief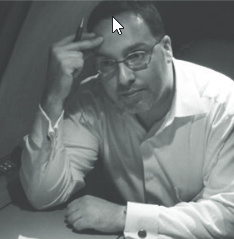 Christian Bartley, vice president of marketing and strategic operations, Tadano America
September 12, 2018 - Christian Bartley has joined Tadano America Corporation as vice president of marketing and strategic operations. He replaces Jay Shiffler, who has retired.
Bartley joins Tadano from Faleiro, a boutique consultancy that advises on global marketing strategies. As managing director of Faleiro, he has worked with a wide range of companies of all sizes, in sectors ranging from finance to healthcare to industrial equipment.
In addition to his role with the consultancy, Bartley serves on a number of corporate boards, and advises the Kingdom of Belgium about economic diplomacy.
Bartley says that outside of work he has "a passion for education." He has on several occasions taught a seminar on global growth strategies for a program at Yale University withTecnológico de Monterrey.
He has also guest lectured at colleges and universities, and is a part of the PKG Center Leadership Council at the Massachusetts Institute of Technology (MIT).
An engineer by training, Mr. Bartley says he is happiest when his work allows him to interface between technology and business.
"The quality and technology leadership of Tadano is an exciting aspect of this company. As one of my colleagues recently mentioned, these are key components when success is your only option," he says.
Mr Bartley says that he is excited to be a part of the Tadano family and looks forward to working with colleagues around the globe to continue to grow Tadano's business.