Tight Space, Porous Subsoil, Heavy Compressors, No Problem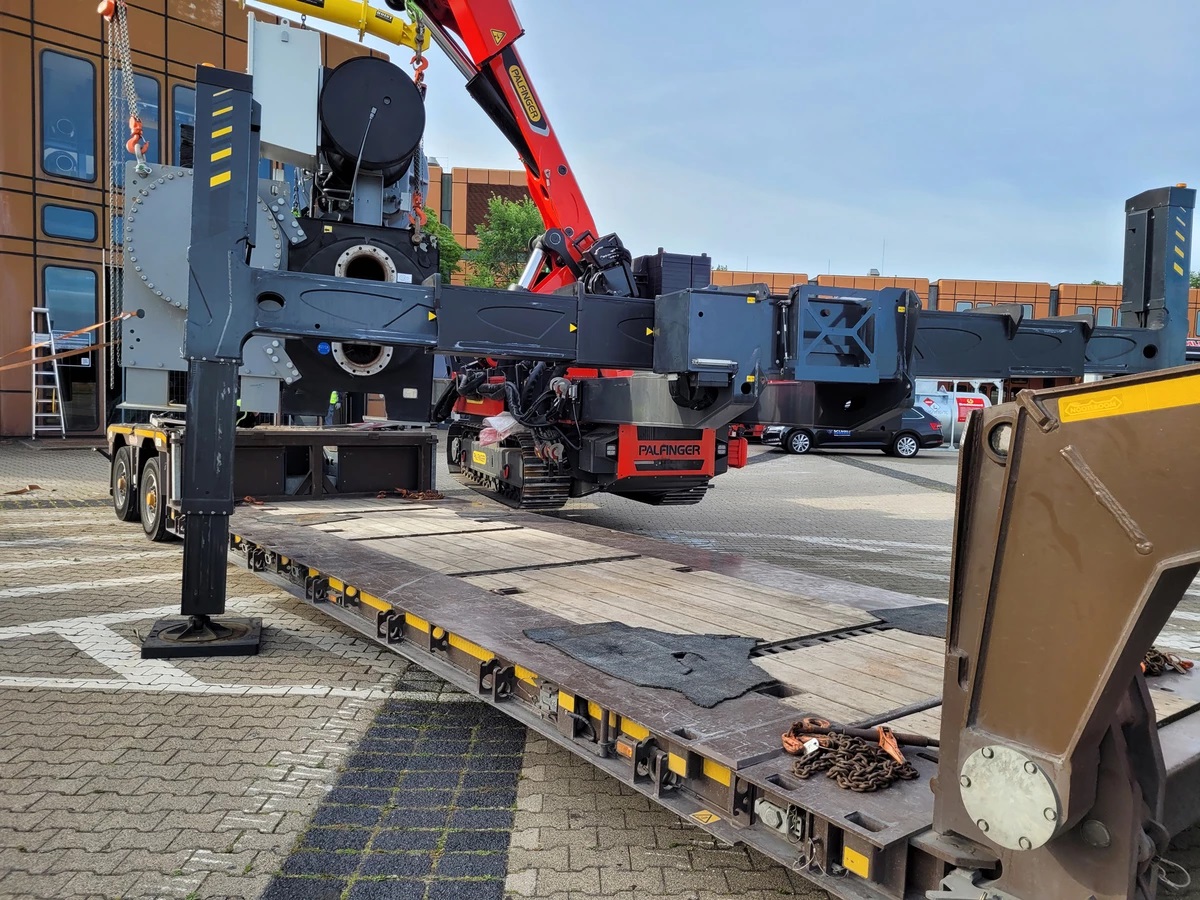 Aug. 4, 2022 – A crawler-mounted Palfinger C-Rex PCC 115.002 knuckleboom crane recently handled compressors at the closed Berlin-Tegel airport in Berlin, Germany, where extensive underground utilities made low ground-bearing pressure a must.
Palfinger expects to begin selling the C-Rex PCC 115.002 in North America sometime next year.
Now replaced by the Berlin-Brandenburg Airport, the Berlin-Tegel airport has been closed down and is being converted into an industrial and research park for urban technologies.
As part of the conversion, construction company C-Tech used the C-Rex PCC 115.002 to remove compressors from the air-conditioning system and load them onto trucks so they could be taken away.
Recycling During Dismantling
"Our mission was to lift 16-ton (17.6-USt) compressors from the old air conditioning system out of their mounting safely and without damaging them, and then take them away," explains crane operator and C-Tech managing director Mark Drescher.
However, the site is crisscrossed by myriad pipes for fuel and firefighting water, as well as by cisterns and supply shafts.
An all-terrain crane could have done the job, but at a much higher cost.
Problem Solved by PCC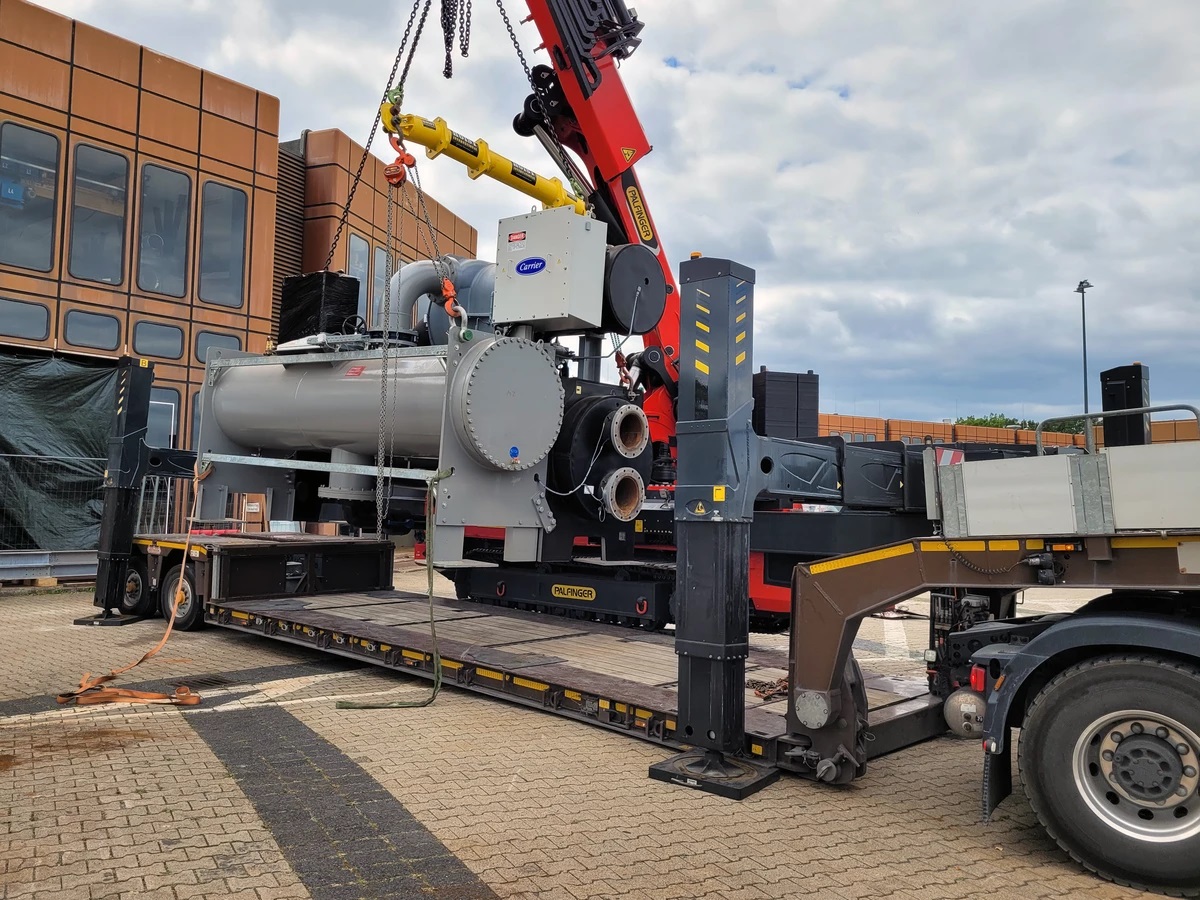 The PCC 115.002 is Palfinger's largest crawler crane. It can reach out 33.3m (109'3"), reach up 35.8m (117'5"), and can lift up to 30,000 kg (66,138 lbs.).
It can work where lack of space or uneven terrain make other solutions impractical.
On Tegel's porous subsoil, its flexible and high all-terrain stabilizers allowed the heavy-haul truck to drive underneath — and the PCC 115.002 to set the load onto the truck with pinpoint accuracy in next to no time, said Palfinger.
Confined Spaces
"The area occupied by the crane is the entire area that is firm enough to bear the weight when loading the compressors," says Mark Drescher. "It is definitely a challenge to accommodate a crane, a heavy goods vehicle, and the machines to be transported in such a small area."
The compressors removed from Tegel are now being used for the air conditioning at the new Berlin-Brandenburg airport, a cost-saving solution.