TNT Buys New 800-USt Tadano Demag AT from CraneWorks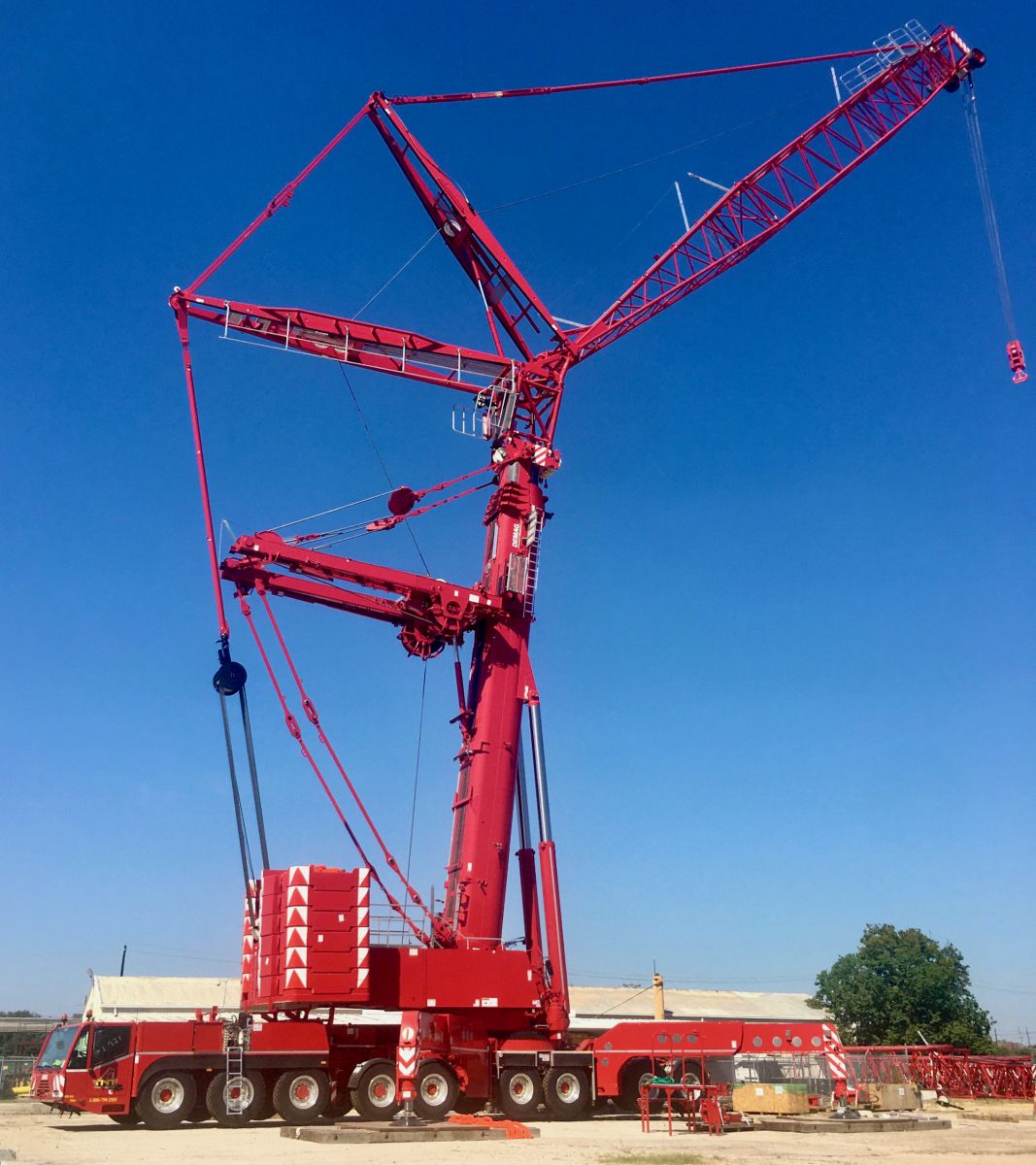 Nov. 3, 2021 - CraneWorks Inc., a leading Demag all-terrain crane dealer in North America, has sold a Demag AC 700-9 all-terrain crane to TNT Crane & Rigging Inc.
TNT upgraded one of its AC 700-9 800-USt cranes to a new version that includes many safety and operational improvements.
One highlight is the crane's industry-leading IC-1 Plus control system, which automatically calculates the crane's capacity on the fly, accounting for multiple outrigger and counterweight
configurations.
Manufactured in Germany by Tadano Ltd., the crane has a 196.8' main boom and 497' maximum tip height.
The AC 700-9 is so capable and dependable that it is TNT's go-to crane for large jobs in tight areas, with three now in its fleet.
"The mobile AC 700-9 crane is one of the most powerful telescopic cranes in the 800-USt (700-metric-ton) capacity class that can be transported with its complete 196' main boom at an axle load of 26,455 lbs.," said Dan Melnyk, director of sales, Tadano America Corporation. "The crane has increased versatility with its compact design being 4.3" shorter than its competition in machine length, in addition to sporting the shortest tail swing in its class at 24'7" vs 27'4". These features enable the AC 700-9 to have great maneuverability on jobsites that require short turning radii. The AC700-9 has been proven on wind turbine and tower crane erection, general construction, and bridge building, in addition to refinery and power plant infrastructure jobsites."
Kevin Lawson, vice president of operations at TNT, said, "The CraneWorks team did an awesome job helping us secure and deliver our new AC700. They were there every step of the way to assure the commissioning process proceeded smoothly and we were able to put the crane to work with no issues."
"The crane was picked up on a Tuesday morning, TNT's expert crew had it fully assembled in multiple configurations and certified by Saturday evening, and it went straight to work the next week," said Randy Harris, the CraneWorks salesman who oversaw the transaction. "There aren't many machines this size that go from sitting in crates to the jobsite that quickly. It's a credit to Tadano Demag's engineering, to the service techs from Tadano and CraneWorks who were onsite for hands-on support, and to TNT's unparalleled knowledge of the AC 700-9 that the crane was work-ready so fast."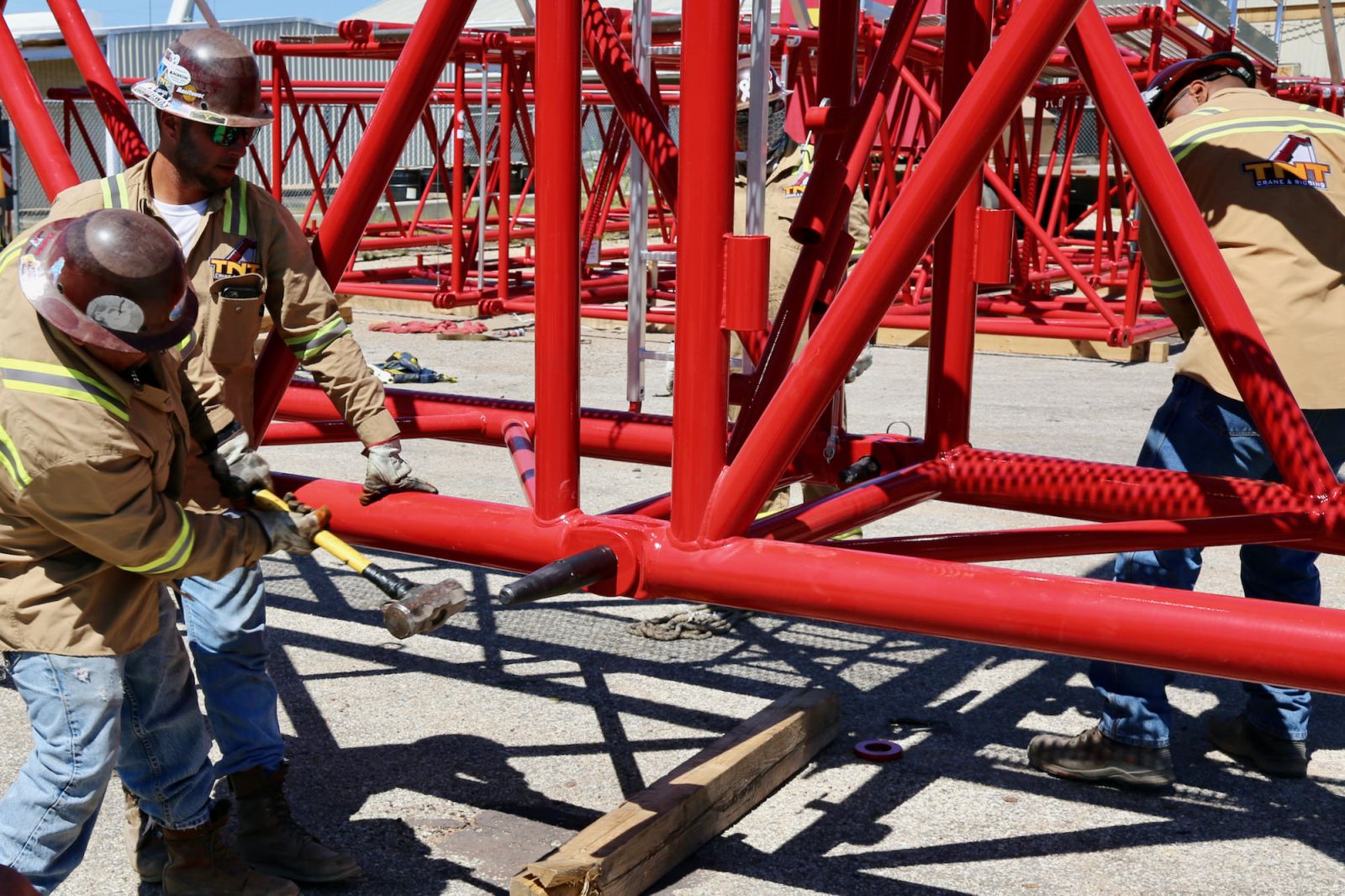 CraneWorks CEO Keith Ayers said, "We deal with trade-ins every day, but I can't remember the last time someone asked us to sell them the same model they were trading in. It was exciting to work with the crew over at TNT on this project, especially since it was the largest all-terrain crane we've ever sold."
Ayers added, "Tadano America continues to be a fantastic partner in the process. We've sold dozens of Demag and Tadano cranes over the years, with more on the way, including 120-USt, 245-USt, 500-USt, and 600-USt models."