Tough New Monitor Withstands Outdoor Use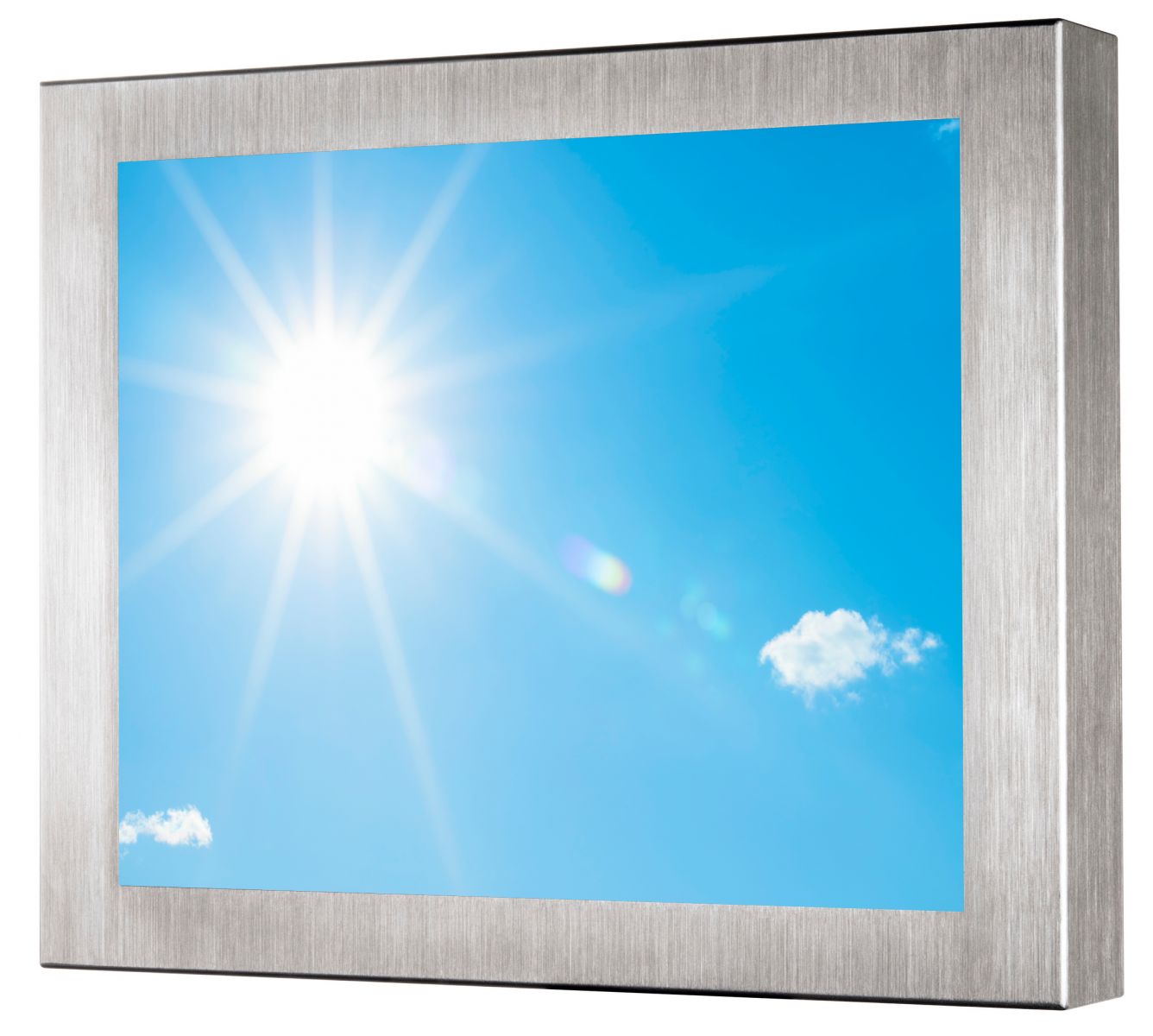 March 16, 2022 – TRU-Vu's new SRMW-19U-24 19" sunlight-readable outdoor monitors are designed to withstand blazing sunlight, extreme heat, and pounding rain that would destroy nearly all video monitors.
An operating temperature range of -22°F to 185°F ensures this monitor will operate in nearly any climate.
Originally built to withstand desert heat, sun, and sand for the military, SRMW-19U-24 monitors provide the rugged, reliable performance in any outdoor setting.
The monitor's 1,000 nits of brightness make it 3-4 times brighter than conventional LCD screens, so it can be seen easily even in direct, bright sunlight. Its automated ambient light sensor dims the screen at night to conserve energy, and extends the life of the LCD panel.
To ensure uninterrupted performance, it features a completely-sealed stainless steel weatherproof enclosure with no entry points for water, dirt, dust, or sand. All video and power connections are protected in a watertight cable-entry compartment.
For maximum resistance to shock and vibration, our unique TRU-Tuff Treatment is applied, with RTV silicone on all critical components, thread lock on all screws, and all wires are dressed and secured.
To avoid tampering, the lockable OSD buttons are located on the back panel. The Auto Restart feature lets the monitor to display video immediately when power is restored after a loss.
The monitor is ideal for applications from outdoor digital signage to transportation, military, marine, and more.